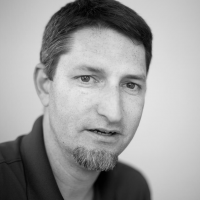 Early on, Jodi Perkins sets the tone for "Chasing Echoes" as Topaz—Taz for short—starts to lay things out, "It all starts because of a rat." With relatable characters that will have you laughing, awing, and rooting all the way to the end, Perkins has set the bar high for both young adult and urban fantasy books.

Perkins' story is the youthful misadventures of Stryder Black, bully and emotionally disgruntled teenage boy, and Topaz Aevos, the semi-average girl with some pretty interesting powers. They've known each other most of their lives, but they haven't really known each other—being more or less aware of the other, but not involved.

Of course, following the "rat incident" things start to take a turn for the weird. Both Taz and Stryder carry around a lot of baggage, not little of it self-inflicted. Perkins adds several layers for all of her characters as strange events start to take place around town, including a very tragic shooting. But when Stryder finds himself "cursed," and Taz inadvertently joins the curse, they'll have to work together before they run out of time.

Perkins creates a very believable world with fine attention to detail. The pacing is a little slow in parts, but this musical read is hard to put down. The struggles and obstacles that face Stryder and Taz are emotional, passionate, and well told. I don't want to spoil anything, but Perkins was able to build to one of my all-time favorite story tropes in such a way that I never saw it coming, and I'm still in awe of the mastery.

In "Chasing Echoes", Jodi Perkins debuts impressive skill in storytelling built around two interesting and very real characters. Readers will get to see some fascinating depth, as the plot builds to a very satisfying and surprising conclusion.