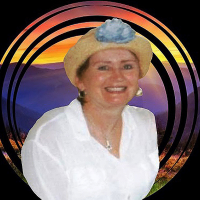 Loved loved this beautiful unique story. Alison had been given much by God, she was married to the man of her dreams and held a fantastic job she loved. She gladly took without a thought about what it may have cost to someone else. Yes, she took without a grateful heart and without compassion, she needed to learn lessons of empathy. When her life drastically fell apart - God in his mercy sent Heavenly Spirit to explain the reasons, and to assist her to overcome.
Alison needs to change her ways, to learn about having tender-heartedness. To forgive and to love others unconditionally.
She inherits a house and then makes a discovery that shocks her to the core. Its a secret her mother has kept for years and something that Alison is determined to find out more about.
This is a sensitive story, beautifully described and written from an authors deep understanding of the human heart. There is romance, love, discoveries, mystery, and secrets woven together to leave the reader spellbound. There is much to think about and consider as you read the scriptural explanations from a strong Christian perspective. Buy, read and let your heart capture the essence and value of being cherished and cherishing.