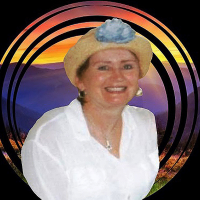 A Brilliant story. Naomi, the young heroine loses her sister Marie when she killed by a hit-run driver. This devastates her and the grief remains for years.
Newly married Naomi and her young husband move to live in an old house situated on a ranch.
Naomi is a sensitive soul and one who becomes deeply disturbed when ghosts materialize, allowing only her to see them. Alone one day, Naomi climbs to the attic and finds an old trunk. Inside this truck is a connection to the visions she is seeing.
When Naomi meets different ladies from the neighbourhood she begins to learn the history behind the house's previous occupants.
She knows there is more to what is happening to her than meets the eye.
When the cellar, which has been sealed up for years, is broken open, shocking secrets are revealed.
Now you will have to read the story and find out all the missing links.
The end is so amazing, I never would have guessed what it would be.