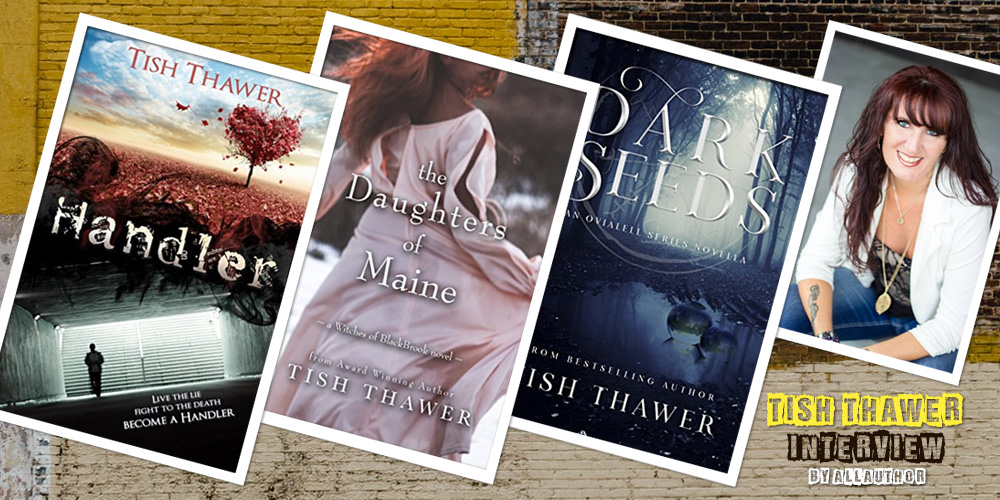 You mostly write Urban Fantasy and Paranormal Stories, what fascinates you so much towards these genres?
Ever since I was a young girl, I loved anything to do with superheroes or magical powers, so the progression just seemed natural.
Out of so many Books that you have written so far which one is your favorite and why?
Oh, my ... that's a hard question because I love them all for various different reasons. But, if I had to choose, I'd say Raven's Breath, because I love how bad-ass yet vulnerable Raven (my Grim Reaper) is.
You have been traveling a lot lately, meeting new people, interacting with your fans and more, is it as exciting as it sounds? Do you miss your family time?
Signing events are the highlight of my year. I usually do between three of four, and yes, they are as exciting as they sound. Lots of passionate readers, authors friends you don't get to see that much, speaking on/or listening to book and business-related panels, yes, it's an absolute blast! But, of course, I miss my family, which makes the return home that much sweeter.
You are known for your detailed world-building and magic-laced stories, how do you manage to do so, were you a daydreamer as a child?
Yes, and I believe that definitely helps. I would imagine stories in my head while playing with my barbies, which then developed into choreography as a teen, making up dances for my dance team and classes (I taught dance since I was 15). Therefore, once I decided to put pen to paper, my imagination was all ready for the task.
Recently you had to do a re-write of Aradia Awakens, to tame the explicit sex scenes and smoothing the flow to meet your YA/NA audience. Don't you think this swindled your creative stimulation?
Actually no. When I originally wrote AA as a steamy-adult PNR, I loved the story but found myself trudging through the sex scenes just a bit. Not that they were hard to write, but it just didn't feel like my writing voice. YA/NA is far better suited for me, so the re-write was simple to do and a welcomed change.
Most of the books that you have written so far are either nominated or has won an award, and of course, you have received huge applause for each work form your readers. What do you have to say about this immense success?
I'm truly grateful and humbled by every ounce of recognition I receive.
Your book DANCE WITH ME is a modern retelling of The Twelve Dancing Princesses, what kindled you to recast the naive princesses from this classic fairy tale into the 21st-century vogue girls in high heels and leather pants?
Because it was fun! LOL. And, the requirements of the story was to create a modern twist on a classic tale, which I thought fit well with my vision of the sisters and the magical nightclubs they visited.
There are at least 5 books releasing next year in 2018, how are you managing all of them together? Are you working on them simultaneously?
Coffee! Lots of coffee! And, yes and no. I tend to write only one book at a time, but since one of my upcoming releases is with my co-author, Stacey Rourke, we're able to pass that one back and forth, filling the gap with another while we each take our turns. After that, it's just a matter of sitting down and letting my fingers fly until one book is done, then move onto another. (I type 93 wpm so that helps.)
You have been a computer consultant, photographer, graphic designer, and now a Bestselling Author, you have always been creative throughout your life and career. From whom did you acquired this quality?
My parents for sure. My mother read all my life, painted, played piano, sewed, and a slew of other crafty/business-minded things, while my father could make/repair/create anything you could ever need.
If given a chance which genre that you would like to experiment with?
Well, I recently released Handler, a sci-fi/dystopian which was an absolute blast to write, so I'd probably re-visit that genre again. Or, throw my hat into the Contemporary Romance ring. (Hint, hint ... keep an eye on my upcoming releases.)
You have been a graphic designer, do you design book covers, trailers, teasers for your books on your own?
Not my covers, no. Those need to be left in the hands of the professionals, but I do usually make all my own teaser and promo graphics.
When you write paranormal fantasies, what do you enjoy writing the most: the dark-side or the good/light-side of the story?
I like both, but feel I'm better at the good/light-side.
Apart from reading and writing what are your hobbies? How do you spend your leisure time?
I love watching movies with my family, hiking in Sedona, and four-wheeling through the desert in our UTV.
Any advice you would like to give to budding authors?
Do your research. Know the business beyond your writing craft and find a good team to support your endeavors. (Cover designers, editors, etc. are all very necessary to your success.)
Share Tish Thawer's interview
Caroline Mitchell interview
Victoria Roberts Siczak interview