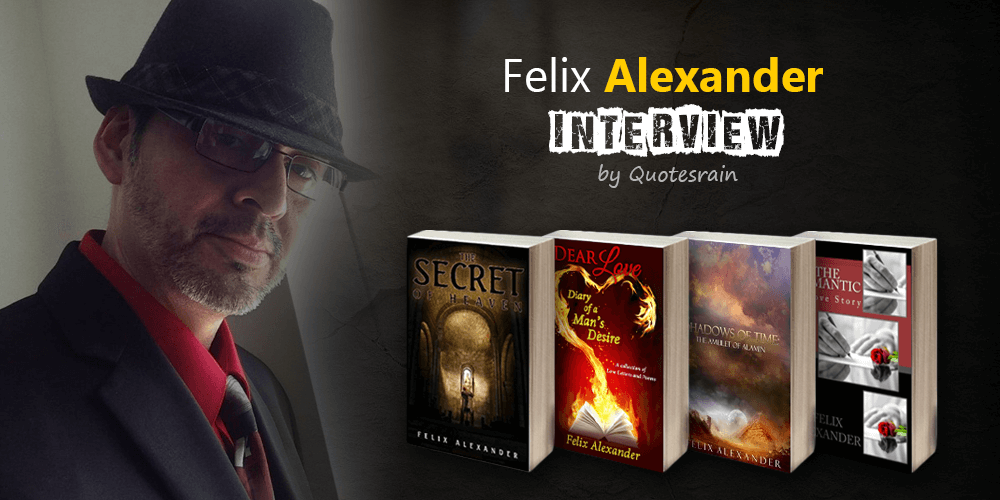 Short bio or SYNOPSIS here on writing as your passion.
I equate writing with love, and like my love for my children and matters of the heart writing is the part of me that I can't do without! I tried to give it up once when I was overwhelmed with the creative aspect, the business side of writing and the challenge of time constraints coupled with personal demons, but I simply couldn't quit. Within two weeks I was back at it and realized I'm more at peace when I'm writing and researching and formulating new stories.
How long have you been writing and what inspired you to do it seriously?
I began writing poetry at 13 when I was too shy to talk to a girl I had a crush on. I continued to write poetry well into my 20's, but I didn't embark on my journey as a novelist until 12 years ago. I was inspired to write my first novel while driving to work. Clouds moved across the sky like floating cities and I thought to myself, What if…
When choosing a name for your characters, what do you consider about them that determines what you finally call them?
I take into account the meanings of names, ethnicity of characters, and the personalities I foresee developing throughout the course of the story.
Did you have a collection in mind when you were writing them?
Negative. I never thing about the names in advance.
How did you choose which stories to include and in what order?
I write the stories as they come to me. Though it's mostly a matter of how I'm feeling. For example, last year when I completed the Middle Grade fantasy I wrote for my children, I began feeling poetic and I immediately began writing The Last Valentine.
Do you have a "reader" in mind when you write stories?
No, not really. I merely hope to inspire readers the way other writers have inspired me.
What do you do to get book reviews? What is the best review you ever got?
I reach out to book bloggers/reviewers and I network with other writers and reading groups.
What does the word "story" mean to you?
The word "story" means sharing a piece of your soul with the rest of the world. Within each of us exists a universe of infinite possibilities. Every story, every fantasy, every daydream, every memory has a life of its own. Much like in our conscious reality some are connected and others are not. And within the universe of our minds exist a myriad of alternate realities consisting of our greatest fears, our deepest desires, and our secret loves. These things manifest themselves into stories akin to the way our conscious thoughts become our dreams. So when we write stories we are actually sharing a piece of our soul with others.
What are you working on now?
I'm currently writing an erotic romance novel, while also continuing to write the sequel of my historical fantasy Shadows of Time.
Do you have a special time to write or how is your day structured?
I'm currently adjusting to a new schedule in light of layoffs and being forced to find a new job. Consequently the structure I had for writing on a daily basis has changed drastically and I'm still trying to sort it out.
How do you promote your work? How Quotesrain help you in your book promotions and sales, would you like to refer this platform to your author friends?
I promote my novels via my social media accounts and a have utilized a few websites that feature my novels for their members, but in truth it has become obvious that none of these sites have generated any sales. In fact, all sales have been a direct result of my interactions with readers/bloggers and friends.
Would you like to share something with your readers and fan?
I am truly grateful to anyone who has taken the time to read my novels, and especially for those who have made the effort to write an honest review.
Share Felix Alexander's interview
Ann Lister interview
Kris Nacole interview