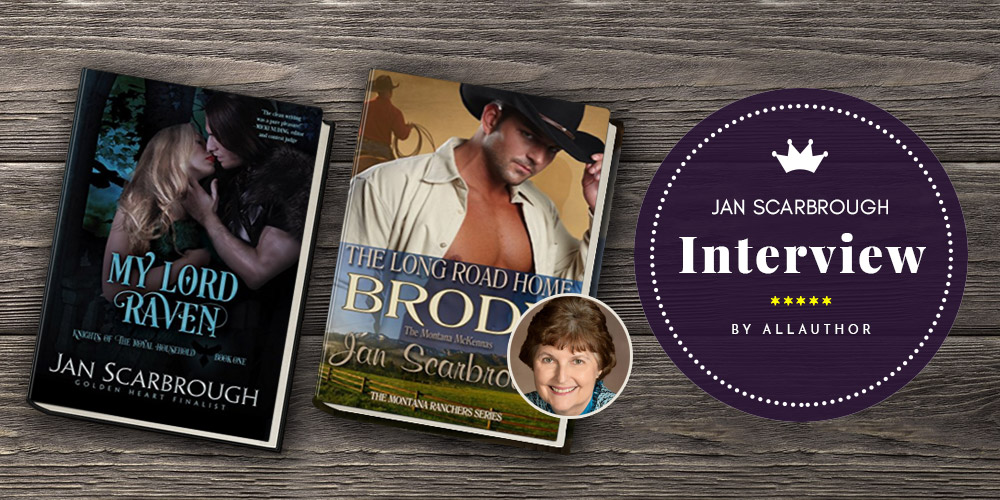 Where were you born, and what was your childhood like?
Oak Ridge, Tennessee - perfect. I was a well-loved only child.
If you had a horse, what kind would it be and what would you name it?
Of course, if I could personally own a horse, I would own an American Saddlebred. As it is, I take a weekly riding lesson just to get my horse fix. I do own 1% of a Thoroughbred yearling named Secret Move. There are many other owners, sort of like the many owners of the Kentucky Derby winner Justify.
You are known for your country, paranormal and historical romances. Which of these was your favourite to write and why?
I enjoy writing my Gothic paranormal romances because they are written in first person.
How did you come up with the story of Tangled Memories? How does it feel being an RWA Golden Heart finalist?
I was told by a palm reader at the state fair that I had known my ex-husband in a former life. That intrigued me, so I researched reincarnation. I thought including reincarnation in the plot made for a good story. I was truly honored to be a Golden Heart finalist. Even though I didn't win, my book was honored at the RWA convention and I got to dress up as if I was at an Academy Award show.
Were there any hallucinations that Mary from Tangled Memories had that did not make it in her story?
Not really; however, I'll tell you a little secret—I used real life experiences in the story.
What kind of research went into writing a medieval story like My Lord Raven?
Writing My Lord Raven took a long time. That's why I haven't written its sequel yet. I bought all kinds of research books, because I started the story just as the Internet became available. Today some of my library is on my Kindle, but I still like holding a physical book and underlining like I did in college. Today I'm reading A Great and Terrible King: Edward I and the Forging of Britain by Marc Morris.
Do you think that the concepts of honour and betrayal, as portrayed in My Lord Raven, manifest themselves in the contemporary world as well? If so, how?
Yes. Humans are humans. We can do honorable things, but we can betray those we love as well. Human relationships are complicated.
What is your favourite and least favourite part about being an author?
I love seeing a new cover. That's fun. I don't like plotting or writing a synopsis. I sort of make a plan, but the characters often have their own idea of what should happen in a book.
What is Novelist, Inc.? And what does it mean to be a member of it?
Novelists, Inc. (NINC) is the professional network for career novelists. https://ninc.com/ I heard about it from Patricia Rice and Teresa Medieros when I first joined RWA as a wannabe author. It was always my goal to join it. By selling two books to Kensington Precious Gems, I qualified. This was before indie publishing. I've maintained my membership so that I'm "grandfathered" into the organization.
You have written novels with authors like Magdalena Scott and Janet Eaves. What are some of the things you have learned from collaborating with other authors?
Maddie James, Magdalena Scott, Janet Eaves once wrote a series. Each of us wrote our individual books, but we planned the setting and a brief plot—like a snow storm. I learned that you have to be patient and cooperate. You can't let your ego get in your way when working with friends. Their ideas are just as good as yours.
Where do you stand on the traditional publishing vs. self-publishing debate?
I'd love to be tradionally published, but self-publishing gives me a way to write books I want to write. My husband works with me to format and publish the books. He makes it easy for me to simply write.
Have you ever considered quitting your day job, and writing full time?
Well, you can say I have quit the day job. My company offered many of us early retirement, so I took the offer! Since January 2018, writing full time has been my career.
What has been your proudest moment as a writer?
Getting that first book published by Precious Gems and having my mother tell all her friends that "the editor wrote the sex scene."
What book ideas are you currently working on?
I have the rights back to 8 early books, the Bluegrass Reunion series. I'm working on re-editing and new covers. The series will re-launch over the summer. I'm also working on a 3 book series, a spin-off of the Montana McKenna series written with Maddie James. Then I will eventually write the sequel to My Lord Raven called Raven's Vow.
Share Jan Scarbrough's interview
Michelle Windsor interview
Dianna Love interview