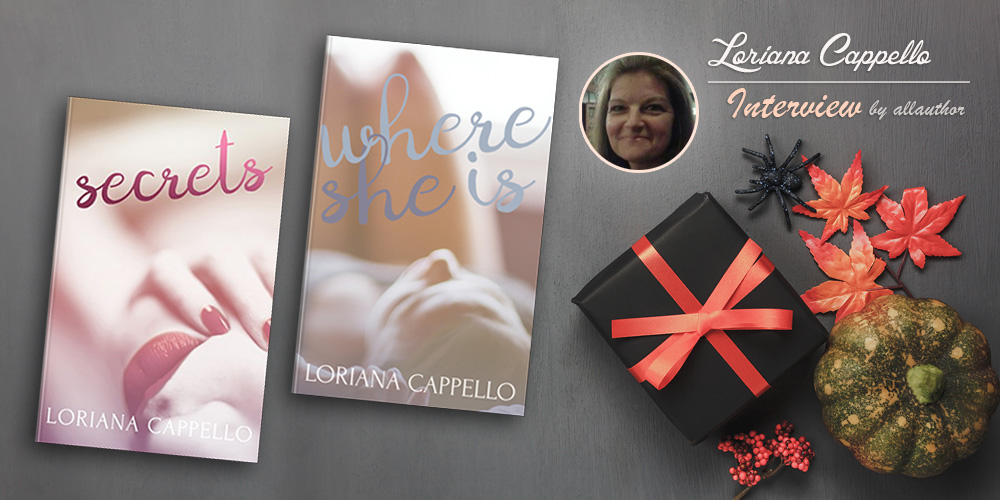 Tell us a little about your hometown and your life growing up. Did you have any siblings? What are some family traditions you had that you miss?
My hometown of Windsor is approx. 25 miles outside of London, in the UK. It's famous for the Castle and for being the Queen's favourite residence. I have to agree with our Queen, it is a beautiful place to live.
My father was in the Scots Guards, a division of the army that was stationed in Windsor and once our family moved there, we decided we couldn't live anywhere else and that was it. Unfortunately, I'm no longer a resident now I have my own family, but I live not too far away, so I'm a regular visitor. To me, it will always be home and I have the best childhood memories of going to school and growing up there.
I have two brothers, both older than me. Because the age difference was 8 and 6 years respectively, my role in their world ranged from annoying little sister to cutie who could do no wrong. We certainly had our ups and downs and they were very protective, which didn't always work to my advantage, especially during my teenage years when boyfriends came on to the scene. On the whole, they were the best big brothers a girl could ask for and I wouldn't change them for anything.
As children, we would visit my grandparents every summer for the whole six-week summer holidays. They lived in a seaside town on the east coast of the UK and it was always bustling with activity. I loved it there and spent many happy days with my brothers on the beach, where coincidentally, my eldest brother was a lifeguard and member of the Royal National Lifeboat Institution. He was often seen running along the beach to catch the Lifeboat at the first sign of a distress signal. You could say, he was a real-life hero. Sadly, I lost my eldest brother seventeen years ago. He was only forty when he passed away and it was a great shock to me and my family. I think it's obvious that the emotion I felt and still feel, is reflected in my writing and especially my first book. It was almost a form of therapy to get some of those feelings out, but I remember him every day and although you never really get over something like that, you learn to live with it and remember all the wonderful times you had together. He taught me a lot about being a good person, which in turn, I try to teach my own children.
Describe to us the moment when you decided to pursue writing as a real career? What are some inhibitions you had at the time and how did it turn out?
I have four children and when they were tiny, I was, without doubt, a 100% full-time mum and I loved every minute of it. Once they hit school age, I found myself with spare time I didn't know what to do with. I've always been heavily into my books, but I'd not thought about writing one before. The publishing world was quite a different place at that time and it was difficult to find a publisher.
It was around 2012 when I read about the self-publishing phenomena and decided to have a go. Then in 2013, I attended an author sighing where some of my favourite romance authors would be in attendance. I'd been in contact with Jodi Ellen Malpas via email quite a lot while on my writing journey and she had been an amazing source of encouragement. When I met her at that first signing, she gave me such an enormous boost with her continued support, that I decided to go for it. Unfortunately, it took a long time for me to be truly happy with my story, so it wasn't published until three years later, which was after its third re-write and a final push from my good author friend, Eli, (E.S. Carter).
My biggest fear was how friends and family would react to my story. Of course, my husband knew all about it from the beginning and has been the most incredible source of support, but I couldn't be sure I would get the same reaction from everyone. This is the main reason why I decided to take a Pen name and didn't tell a soul until my first book was around a year old. Most of my close friends and family know now, but I'm sticking with the name as I like having that division between work and home.
Why do you write romance? What does the term "romance" mean to you?
Romance to me means happy ever after. Add together the butterflies in your stomach, the thrill of meeting a new book boyfriend, maybe a dash of angst and the moment when everything comes together and it all contributes towards a story to make your heart sing. I write romance because I'm in love with the genre. It's that simple. I love to read it, I love to watch it on TV or at the cinema and I'm a hopeless romantic at heart. I can't see myself writing anything else.
What is an important misconception so many people have about the romance genre that you would like straightened out?
"Mummy Porn." The term drives me mad and I hate that I have to defend romance writing because of it. Romance novels are often perceived to be dirty or seedy and that's just not the case. I write contemporary romance, which means it can get a little steamy at times, but sex is a part of life and sometimes a book calls for those scenes to be played out. I'm afraid romance will always have this stigma attached and the genre is often frowned upon because of it.
On a normal day, how many hours do you typically spend writing? What are you doing during all your other hours?
I try to write for 6 hours a day, so when the children are at school and often once they go to bed at night, but I'm afraid social media creeps in there most days. Although I have a lovely lady who helps me to run my Facebook readers group, I don't have any other help. I do all my own marketing and promotion and have even built my own website, which is something I never imagined I could do. I also like to connect with readers. That's a really important part of my every day, but I do have to have some self-control and turn everything off to write. It's the only way I can actually get some words down.
Are there any concepts or ideas you have played around with in your books that may not be familiar to everyone?
My second novel, Secrets, focuses on one of my troublesome secondary characters from my first book, Where She Is. I've tried to tell the same story but explain some of the circumstances surrounding the characters unreasonable behaviour. It's the concept of 'Two sides to every story' and I think I've achieved that. I didn't want to tell the same story twice or go over old ground. It had to have a completely different spin and feel.
What are some ways in which characters in a book can reflect the author's own thoughts and characteristics? Which of your characters do you relate the most to and why?
Hannah is pretty much me in the respect that she goes off to Australia, which is exactly what I did in my early twenties. I went with the idea of doing something completely different and experiencing as much as possible. I loved the country and I think I've shown that love through my descriptions in the book.
Hannah is also a ditherer. She's not good at making decisions and her mind often flip-flops from one opinion to the other. In that respect, we are very alike. There is also the personal loss I've been through. This is displayed very openly through Hannah's character.
Which character did you have the most fun with in "Where She Is"? Do you normally prefer creating more bubbly and funny characters or darker and more brooding ones?
That's quite a difficult question because I love all of my female characters in Where She Is. Don't get me wrong, the men are fabulous too, but I love Hannah's caution, how down to earth she is, and how funny she is when drunk. I also loved writing Freya because, well, to put it bluntly, she's nothing short of a bitch in this book. They were opposite ends of the scale in personality and that was definitely fun to switch from one to the other.
Where did you get your inspiration for the story "Where She Is"? What advice do you have to offer to people who may be going through a similar dilemma (in terms of finding their partners cheating)?
Yes, I had a cheating boyfriend, although the circumstances were very different to my character's. Once I found out, I wanted to run away and be completely free of him but I couldn't as he was part of my friendship group. I used the experience of being cheated on and re-wrote my own story the way I wanted it to go and gave myself the ending I wanted.
I'm not sure I'm really in a position to give anyone advice about cheating partners. I've made many mistakes over the years and kissed a lot of frogs before I found my prince, but I did find him. If anything, life experiences can only make you stronger.
What are some things that stood out to you the most when writing "Secrets"? Have you ever been moved to tears by your own stories?
Secrets, was quite a difficult book to write in the sense that again, there were some experiences that Freya went through, that I've been through myself. I think all writers put a little bit of themselves in everything they write, which is possibly where the personal tears may be shed and that's certainly true in the early stages of writing this book. I'd say I haven't been moved to tears once the manuscript is complete because I have to read it over and over again to make sure it's perfect.
How would you describe Freya if you were about to introduce her to someone? If you could be best friends with any one of your characters, who would it be?
It depends on which part of the book you were at. If it were the beginning, I might have to pre-warn people that she can be a little…difficult and not to take anything she says personally. If you were to meet Freya at the end of the book, I wouldn't worry at all, although she might drop in the odd snide remark.
If I could be best friends with any of my characters, it would have to be Hannah. She likes a good time, is a good listener and is the most fun at the pub.
How do you choose which stories to tell? How would you describe your writing process?
I can have ideas at any time. There might be something on the radio that sparks a thought process or a song playing that gives me a scenario or it might be something I've experienced in the past that I'll base a story on and turn it into something else. I have endless notebooks and I also keep notes on my phone.
A story is normally chosen because I can't stop thinking and adding to it. Once they sprout, they don't stop growing and that's how I know it's the one. Once I know my story, I'll map out a rough draft with pointers. I use cards to write down eye colour, hair colour etc. and as that character develops in my writing, I'll add their personality traits to the card, which helps me keep everything consistent.
What do you love most about being an author? What are some things you personally struggle with and how do you overcome them?
I love telling stories and losing myself in them while I'm writing. I also love talking to people who have read my work and discussing my characters as if they really existed. It's a wonderful feeling to know you've written something or someone that is believable and true in another person's eyes.
I struggle with writer's block every now and then, but if I play a song to fit the mood of the writing, it can normally pull me out of the slump quite quickly.
Share Loriana Cappello's interview
Susanne Leist interview
Pamela Ackerson interview