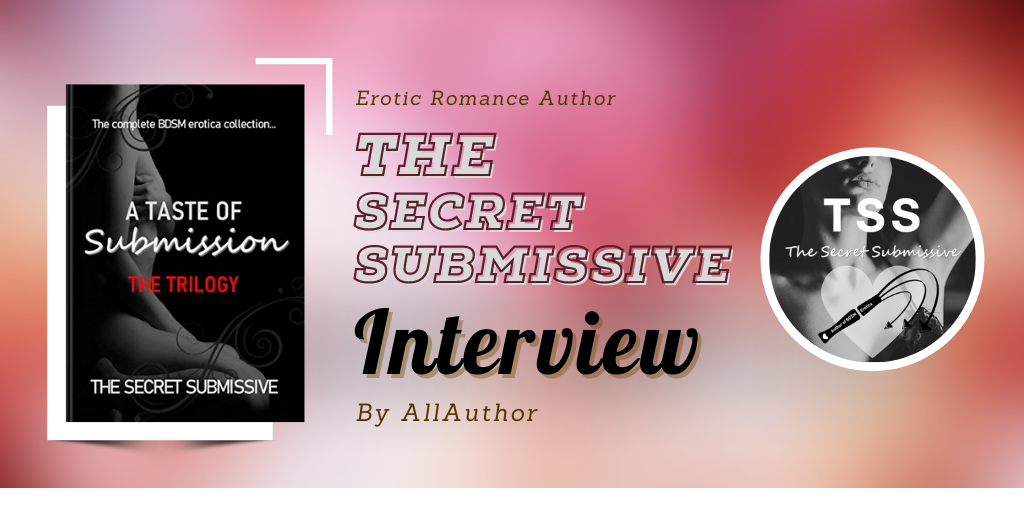 What hobby do you miss most from your childhood? Why?
I definitely miss singing! I was in the school choir and used to enjoy writing songs with my friends and even putting on performances! As I got older, I became more self-conscious about singing in front of others as I genuinely do not have an ounce of talent in that area. Don't worry, I still love belting out a number in the shower or the car or whilst cooking!
What is it like to be a British Indian?
Growing up, I was always in the minority group and particularly during my teenage years, I remember being aware of not really belonging. I experienced very little overt racism at school but I do recall having segregated friendship groups; I never felt as 'English' as my white friends or as 'Indian' as some of my brown friends. I guess it was owing to the culture at the time but, sadly, this felt natural to me nobody ever challenged it so it was the norm. 
Throughout my twenties, I met more people with mixed heritages and identities and it opened my eyes to the big wide world and the rich tapestry that makes life so interesting. Talking to others helped to normalise these differences and it made me far more comfortable with just being myself. These days, I definitely embrace all aspects of my culture and I'm grateful to be a Hindu Gujarati Yorkshire girl! I try to instil this sense of pride in others too and project this message through my role as a secondary school teacher and throughout my writing.
What got you interested in immersive BDSM erotica?
I wrote my first book, A Taste of Submission: The Good Indian Girl, after meeting my Dominant for the first time and enjoying my first, full (mind-blowing) BDSM session. I felt so strongly about the positive journey of exploration and acceptance that I had just experienced, and the impact of this upon my life, that I just wanted to help anyone else who was struggling to accept themselves in this way. I wanted them to see, hear, breathe and experience this amazing thing that I had been so lucky to have lived, and so, I told my story in an incredibly palpable way. 
I continued to write BDSM erotica because I was also annoyed with the terrible representation of this genre and also of the BDSM community in general. It's frustrating to read stories written by inexperienced and uneducated writers (in regards to BDSM and kink), who portray BDSM as abusive or violent when in reality, the core principles are trust, respect, consent and communication. I also wanted to challenge the idea that erotica shouldn't be held to the same esteem as other genres by producing tales that are almost literary, with rich characters, themes and descriptions. 
Why the name "The Secret Submissive"?
Unfortunately, due to my job as a teacher and some of the outdated cultural beliefs of my family and friends, I have never felt able to reveal my true identity. Being 'secretly submissive' has been a part of my life since I was a teenager and since I first began to explore my sexuality. It's a ridiculously huge part of who I am, even though I have to suppress it and so using the pen name, 'The Secret Submissive' is my own little way of owning it, rather than hiding behind yet another façade! I just really love that it does what it says on the tin, in a way that I wish I could!
Which story took the longest to write in "The Fantasies Collection"?
Lockdown – Locked Up definitely took the longest to write because it was so important that I got it right. This story was written as a birthday present for my Dom and so every tiny word and description had to be just perfect, for him. Because of Lockdown and Covid restrictions, we hadn't seen each other in a very long time and the prospect of meeting any time soon was dismal. In the absence of being able to give him my mind and body in person, instead, I gave him my words. I tried to include all of Sir's favourite elements of sex, BDSM and me, into one beautifully written story! I was so nervous for him to read it but it went down very well indeed! I'm really proud of this story and it still gets me incredibly wet and excited, every time I read it!
Who inspired the character of Leni in "A Taste of Submission: The Good Indian Girl"?
Every part of Leni, from her humour to her body, was based on me. This story is as autobiographical as it gets and tells the tale of my first BDSM session with my Dom. If you want an insight into the mind of a young British Indian girl as she overcomes her fears and steps into the daunting, yet alluring, world of BDSM, this is the story for you! Leni's inner monologue, during the initial spanking scene, is so raw and real because I was literally in that position just weeks before writing it. The authenticity of her character, and her portrayal of a genuine, inexperienced Submissive, is definitely what gives this story an edge over slightly more 2D protagonists in other BDSM erotica.  
Have you read all the stories in "7 Sexy Sins: A Steamy Anthology"?
Yes! It was an absolute privilege to work with this group of incredibly talented authors and I loved every single one of the sinful stories they created! What made this project so satisfying was knowing that every penny we made would be going to the charity, Feeding America. It was lovely to be able to give back and make a difference whilst doing something that we love. Each author brought their absolute A-game and because each story was so different in style, the end result was a really juicy anthology of wickedly sexy stories! I had a lot of fun writing my contribution, Lust: Dancing with the Devil, as it was rougher and more daring than anything I had written in a while. I fell in love with Lucille's brattishness and adored the way Gabe tamed her, without quashing her fiery spirit!
When writing an erotic novel, how should dominant and submissive characters be written?
BDSM has, unfortunately, gained such a negative reputation when, in reality, it's such a beautiful and open world that focuses on the core values of trust, respect, consent and communication. With this in mind, I think it is important now, more than ever, to create characters that embody these values, to repair the damage done. The stereotypical 'firm' Dom and 'meek' Submissive images aren't actually true to life; Doms and Subs come from all walks of life and can be any height, shape, age, with varying personalities to match! I think that writers do have a duty to make their characters as representative as possible so, as with any genre, why not have Doms who are under 6ft or do not enjoy impact play, and Submissives who own million-pound empires, or characters with disabilities or even imperfections?
As a writer, do you prefer to write pure fiction or base your work on real-life experiences?
I adore being able to share my experience, as an owned Submissive, with the world. I've been lucky enough to meet a Dominant who genuinely cares about my pleasure and safety and so I have been able to bring many of my fantasies to life. By taking my sexual experiences and injecting them into my stories, I can provide my readers with similarly intense and highly erotic sex scenes, allowing them to imagine exactly what a particular moment would feel like. Where I do love to let my imagination fly free is with world-building. I love the freedom and creativity involved in plotting and structuring a narrative to suit the characters and their filthy, sexy adventures. 
In particular, I had a lot of fun writing Spells & Submission – it's a supernatural erotic saga, featuring a beautiful yet brutal witch and an intensely brooding demon dominant! I loved creating their underworld lair and mixing and mingling some deviltry into the BDSM action. It is very different from anything I have written before and really pushed my descriptive skill. 
When writing A Taste of Submission: Darkest Kink, how comfortable did you feel exploring consensual non-consent?
This tale is based on a Submissive's desire to experience a kidnap roleplay. It tells the story of what happens when her Dominant puts the wheels into motion and brings her fantasy to life! It took me a long time to admit to myself that consensual non-consent (CNC) does turn me on and even longer to work up the courage to bring it into the bedroom. With this in mind, researching how other members of the kink community feel about CNC and how they enjoy it safely in their life, really helped me to understand myself a little more and I felt confident that this story would be enjoyed just as much as the previous two in the series. I'm so glad I overcame my nerves and wrote Darkest Kink because it is usually everybody's favourite out of the three stories in the A Taste of Submission collection!
Who was the first reader that reached out to you? What did they say and how did you respond?
I remember releasing A Taste of Submission: The Good Indian Girl and thinking to myself: you wrote, edited and released a book, all by yourself so even if nobody reads it, just be proud. Within an hour though, I had made my first sale and I was beaming at the little orange bar on my Amazon publishing page. Kindly, my first reader left a wonderful five-star review which filled me with pride I had only dreamed of until that moment. I cried as they commended not only my skill as a writer but my bravery and candour in opening up about my journey and submission. That review meant the absolute world to me and by reaching out and leaving those words, my first reader spurred me to go on and get my book seen by more people.
If you ever get writer's block, where do you go to overcome it, or what activities help you overcome it?
When I get writer's block, the first thing I do is give myself a complete break from writing and even editing. I like to switch off and do things I enjoy, like baking or going for a walk. Once I've reset my mind, I think carefully about what is causing the block. Generally, it's because I'm unhappy with the core premise of the section I'm writing but I don't know why or how to fix it, yet. When this happens, I like to move on to another section or even another work in progress and then, when I'm feeling less stressed about the block, I'll go back to it and try to unpick the issue.
If I'm having trouble during the plotting stage, I love creating mood boards, character profiles or timelines. I'm very visual like that and having everything set out on one page, with connections, images and symbols, is so satisfying! I use a lot of the techniques I teach my students for the creative writing element of their exams. 
Why did you choose to self-publish and how much of the process are you involved with?
My journey began as a hobby and thrived into a passion project. Traditional publishing never really appealed to me because I find enjoyment and satisfaction in every part of the process and I would never want to relinquish control of my writing-style or my brand to someone else. 
I do everything myself, from writing and editing my books, to designing and creating my book covers and promotional materials, and even building my own website and creating my own range of merchandise. I love the thrill of constantly being challenged and it's made me so happy to see my brand grow and evolve over the last two years. Of course, I have made mistakes along the way but I always find a solution and it only makes me stronger and more capable. I have also made many friends along the way and their help, advice and support have been invaluable. The writing community – and erotica community in particular – is saturated with smart, kind and talented people who share a real sense of unity. I have also received unbelievable backing from the kink and sex education communities and other independent creatives. With this in mind, although I'm a self- published author, I have never felt alone. 
What are you currently working on? May we know when we can expect a new book?
I'm really excited to share that I am currently working on a hot new series which will be set in a BDSM lifestyle manor house! The plot will definitely be a lot darker and more twisted than the A Taste of Submission collection but the characters will be as dynamic and representative as you have come to expect from my work! Unlike my previous pieces, which have all been standalone stories, this new series will follow the protagonist on her journey of discovery, experimentation and also investigation. I love the thriller genre so I'm going to toy with psychosexual themes to create a story that is as enthralling as it is erotic. The first story will be released later this year so keep your eyes peeled!
How has been your experience working with AllAuthor?
AllAuthor's marketing tools have been an absolute godsend! They have helped me to create engaging and attractive promotional materials, with a professional finish. I have also loved the Tweet scheduler which has really helped me to maintain regular engagement and helped my books to be seen. I will certainly be sticking with them in the future.
Share The Secret Submissive's interview
Katie Ward interview
Dani Haviland interview