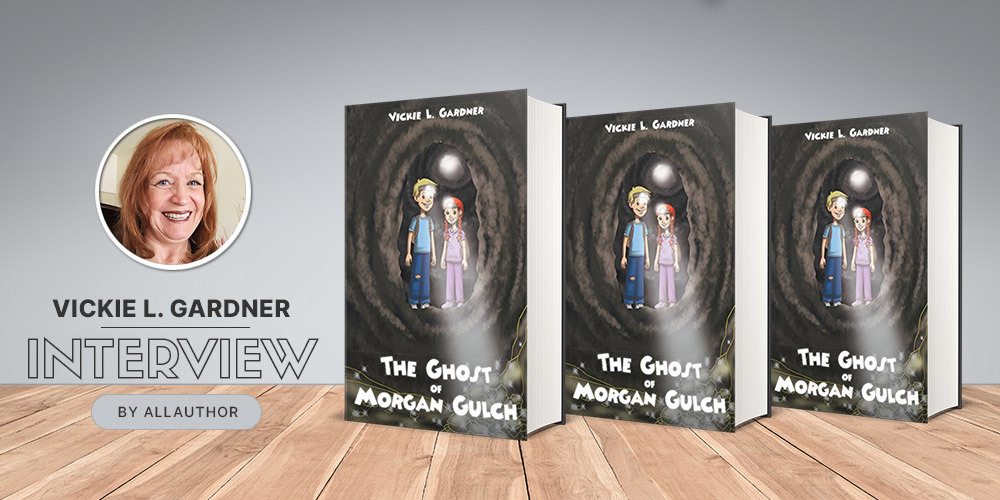 Which is your most cherished childhood memory?
My most cherished childhood memory is our family vacation to Disneyland when I was quite young. I was enthralled with seeing all the characters from the Disney stories I had read and the movies I had watched. It was as if the characters had jumped right off the storybook pages and came to life. I felt like I was a part of the stories from the Wonderful World of Walt Disney.
What developed your passion for writing at a young age?
I had a collection of The Nancy Drew Mysteries written by Carolyn Keene, of which I read religiously and often. I had a great desire to be just like her in my writing and in my storytelling. I loved the mystery in her stories and how Nancy always solved the mystery. I also wanted to share my stories with others who loved to read, just as Carolyn had.
What do you love the most about writing children's stories?
I love being able to write my stories for young children and pre-teens in hopes that I can encourage them to have dreams, to believe that they can do anything they desire in life by having confidence in themselves, and to believe they can overcome the obstacles they encounter throughout their life.
Why did you choose to write middle-grade fiction, short stories, and novels?
My life growing up in the real world didn't often produce happy memories. I wasn't popular, I often felt bullied, and I never felt that I really fit in with the crowds. I chose to write middle-grade fiction in hopes that I could help youth to feel that each of them is important and that they have something good to contribute to the world. The characters' struggles in some of my stories reflect my own struggles. I write to these struggles because I know them well and I desire that those who read my stories may feel a kinship to the characters. I want them to know they are not alone in the challenges they may face. I hope that the positive outcomes in my stories help the readers know they can achieve those same positive results and have good things to look forward to.
How do you think being a three-time graduate of the Institute of Children's Literature has helped you in your writing career?
Though there is so much good that came from the courses, I'd like to specifically speak to how the instructors at the Institute taught me how to build better structure to my storyline and create stronger characters. I learned how to develop and resolve conflict, and even learned how to be more accepting of critical feedback, while at the same time gaining confidence in my writing. My middle-grade novel "The Ghost of Morgan Gulch" stemmed from one of the courses. The guidance from my instructors, their feedback and encouragement, brought me to a point that I felt I could continue developing this story, and others, and fulfill my dream of publishing my story.
Since how long have you been a member of the Society of Children's Book Writers and Illustrators?
I have been a member for 12 years. I joined in 2008.
What "Pikes Peak Writers Group of Colorado" is about?
Pikes Peak Writers Group is a writing group founded in 1993 by Jimmie Butler. The group hosts conferences, events, contests and workshops as well as provides a forum for local authors of the Rocky Mountain region to band together in support of each other's creative works.
What challenges did you face while publishing your first children's novel 'The Ghost of Morgan Gulch'?
The first big challenge was finding a publisher. Once my book was accepted by my publisher, the second biggest challenge in the publishing process was getting through the editing stage. I found myself second guessing everything about my book in my zeal to get it 'perfect'. I was constantly going back and forth and forth and back, redoing and repeating edits multiple times. I finally had to say enough is enough, let's call it good, get it off to the printer. My third and present challenge, though it has mostly been in the post-publishing phase, is marketing and promoting my book. From the outside, this part of getting a book published and sold seems easy. On the inside, I find this has been and continues to be the greatest challenge of all. I am, however, ready to do it all over and over again.
What was your reaction when you received Honorable Mention for your romance genre story 'Love on the Wild Frontier'?
I was elated and somewhat in disbelief. I had to reread the announcement several times before it sunk in that it was my name and short story in the announcement that cited the winners of the contest. The Writers' Journal contest was the first major contest I had entered. I wrote the story over a weekend and submitted it, believing that it had no chance of being selected, but what did I have to lose? Did I say I was elated?
Who inspired the character of Kyle, a young and enthusiastic treasure hunter?
My eldest grandson, Jayden. One of my hobbies is collecting gemstones. Jayden loved going with us to dig for local gemstones, rocks, and treasures in the foothills near our home in Colorado. He also loved the family property, the setting of the story, which is also in the mountains of Colorado. He was so excited to explore and find treasures as we hiked all over the 200-acre parcel. At the time I started writing 'The Ghost of Morgan Gulch', Jayden was younger than Kyle is in the story. As the story developed, Jayden aged and grew up, giving me more inspiration in the building of Kyle's character.
Growing up in Littleton, Colorado, what inspired your writing the most?
The beauty of the mountains and foothills of Colorado, as well as my personal struggles while growing up. Many of my stories, mostly unpublished and in process, have a mountain or western setting. This is where I am most comfortable and have many experiences and feelings to draw from—both good and bad.
Have your children and grandchildren read any of your books?
Yes, my two eldest grandchildren. Jayden and Shylah have read the book more than once. They have enjoyed reading about how their grandmother has taken their personalities and woven them into a story. As mentioned in an earlier question, Jayden is Kyle in the story, and Shylah is his younger sister, Kimmie. My two youngest grandsons are too young to read, so I am looking forward to the time when they share in the excitement of the family story.
Which type of music do you usually listen to?
I'm a lot country and a little bit rock 'n roll. I grew up listening to rock 'n roll and learned to love country in my later years. However, I enjoy playing classical music at home on my grand piano.
What are you currently working on?
I am currently working on the sequel to 'The Ghost of Morgan Gulch'. I have titled it 'Shadows on the Gulch'. I am also working on a children's series about a young boy and his magical mouse.
How has been your experience of working with AllAuthor?
I have thoroughly enjoyed working with and being a part of AllAuthor. It has been positive, uplifting, and it has been great to see what other authors are working on and what they have published. In addition to enjoying the communications and the interaction, I feel a sense of support and sharing with the other authors and the AllAuthor team.
Share Vickie L. Gardner's interview
Lisa Jo Symonds interview
Trish Porter Topmiller interview