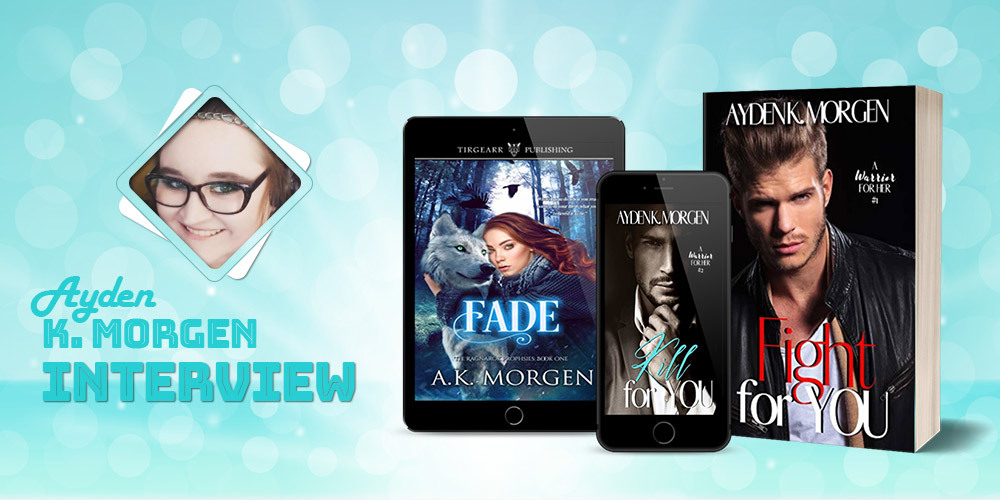 If you could bring back one thing from your childhood, what would it be?
Naptime. Definitely naptime. Who decided that we no longer need naps after a certain age?!
What attracted you to begin a career as an author?
I started writing when I was really young. I realized at school one day that people actually wrote the stories I enjoyed reading so much, and I was hooked. It's such a calming endeavor for me. Sharing my stories with others was a bit of a fluke. I made a deal with my mom to attempt to seek publication if she would stop bugging me to do it. I figured I would get a few rejection letters and that would be that. It didn't quite work out that way. I received my first contract offer rather quickly. After a lot of discussion, I decided to give it a shot and see what happened. That was in 2011. Sixteen books later, I'm still at it.
What role has your Bachelor of Science degree in Criminal Justice and Forensic Psychology played in your writing career?
Having a background in Criminal Justice and Forensic Psychology has been a huge help in my writing. I also have a Master's in CJ/Law and find myself using a lot of what I learned in my writing. I did a lot of research into drug cartels/gangs during my undergrad and grad years, so that naturally goes into my books. Understanding crime and criminality is a big help when you're writing about law enforcement officers and crime!
How did you begin writing the Ragnarök Prophesies series? Did you expect it to become a bestseller?
I'm a huge fan of mythology and am fascinated my Norse mythology and the Norse pantheon. They're all sort of overdramatic and have so many faults. I wanted to retell some of those stories in a more modern way, which is how the Ragnarök Prophesies series began. The fact that it became a bestseller so quickly was surreal to me. I never expected that to happen!
How does your relationship with your childhood sweetheart/husband of fifteen years inspire you to write passionate romance stories?
My husband and I have been together since we were kids (literally. I was twelve when we met!), and just celebrated our 16th wedding anniversary earlier this month. I'm a firm believer in a happily ever after, but I also know that it takes work, compromise, and commitment. I try to convey both in my writing. My husband is such a big source of inspiration for me and is an incredible, selfless person. I find little pieces of him in a lot of my characters.
How would you describe your experience as a 911 Dispatch Supervisor?
We deal with everything from routine medical calls to SWAT situations and everything in between. It can be incredibly stressful. It's one of those jobs where you never know what you're walking into every day, but you know beyond a shadow of a doubt that whatever you do, it'll be important. I love being able to help my community and watch over our first responders. My team is amazing. I am so proud of how committed they are to ensuring that all of our guys go home safe every day.
What inspired you to write, Fight for You? Do you believe in second chance romance?
I grew up in California in the 90s, when gang violence was spiraling out of control. We then moved to a small town in Arkansas that had a gang problem of its own, and I saw a little bit of a different side to the issue. My younger sibling and I were in a completely foreign environment, but the boys in the neighborhood always watched out for us and made sure we were taken care of and were safe. The two vastly different experiences made me want to learn more about gangs, crime, and how it all works. Fight for You was inspired partly by that.
Cade grew up in a dangerous neighborhood surrounded by gangs that, ultimately, destroyed his life and put him on the path that led to him becoming a DEA agent. It's such a heartbreaking story, but I think it's also one that's really important, especially in a world where gangs are rapidly evolving, allowing them to reach further and cause more damage than has ever been seen before.
I definitely believe in second chances. We all make mistakes. But we're also all capable of changing, of growing, of becoming better, stronger versions of ourselves. That's what Fight for You is about…overcoming the mistakes of the past instead of letting them define you, and fighting for a better, brighter future. It's not a painless process, but it's one that I think a lot of people can relate to. It is also one that I think is necessary.
Do you read your book reviews? How do you deal with bad or good ones?
I do read early reviews. It helps me gauge what readers enjoyed and what they didn't. That can be a huge help when it comes to knowing what aspects of a book to highlight when marketing. Bad reviews can be just as important as the good ones. They're not easy to read, but they can help us grow as writers if we're willing to do it.
Who inspired the character of Arionna Jacobs in "Fade"?
Arionna was inspired by the hapless mortals who always seem to get caught up with gods in mythology. They're just going about their business and then everything suddenly changes, leaving them in the uncomfortable position of adapting to an environment they know nothing about, with fewer tools in their arsenal than their opponents possess. It rarely ends well for the mortals in mythology, but I think Ari has a fighting chance. She struggles to deal with the changing world and her role in events—who wouldn't if they found out that they were born to do something so massive?—but she never gives up. She also has a small army behind her, willing to fight the good fight with her.
How do you come up with the inspiration for law enforcement officers featured in your books?
I spend most of my time surrounded by cops, firefighters, and alpha males who are used to being in charge and making hard decisions. My husband is a firefighter. Most of my male friends are in law enforcement. They're what I know because they're the people I deal with every day.
Why did you decide to write New Adult Fantasy as A.K. Morgen?
I decided to write fantasy as A.K. Morgen and contemporary romance as Ayden so there's a little separation between the two and readers don't have to guess which books deal with which. They know if it's an A.K. Morgen book, it's fantasy or paranormal, and if it's an Ayden book, it's contemporary or romantic suspense.
Which book took the longest to write in "Her Best Friend's Father" series?
Desire Me took the longest to write simply because it's the longest book in the series. I also had to weave in things that happened in the Teplo Trilogy since both series converge in Rapture and Desire Me. I had to work through some scenes very carefully to make sure they aligned properly and everything was correct.
How do you balance making demands on the reader with taking care of the reader?
My stories tend to be emotional and can be dark in places because of the subject matter. I try to balance that with more tender, softer moments. I sprinkle humor and those soft moments throughout to lighten the mood and give readers a little break as they read. I'm also big on warning people ahead of time what they're getting into so they're prepared.
I try to team up with charities when it's appropriate so readers know that they're making a difference and that there is a purpose or a real-world reality behind the darker parts of a book. Kill for You, for instance, deals with human trafficking and slavery. So I'm donating a portion of proceeds from sales of the book to Operation Underground Railroad, a global nonprofit that rescues child victims of human trafficking and slavery. My Launch Team helped pick the charity and I've talked a lot about it with readers.
Outside of those aspects, I spend a lot of time emailing back and forth with readers, and really getting to know who they are and what's going on in their lives. I love getting emails and messages from them and try to make a point to respond to every single one. I share freebies and exclusive content and behind the scenes stuff with them frequently too. I like to say I have friends, not readers. Because, at the end of the day, they are the reason I'm able to do what I do. I think it's important they know how important they are to me and how much I value our relationship.
What are you currently working on? Is it another series or a standalone?
I haven't written much this month. It's been hectic with everything else going on in the world. But next on my agenda is Bleed for You, which is the third book in the A Warrior for Her series. It's an interconnected standalone featuring two characters introduced in the Her Best Friend's Father Saga. I'm also working on Fear, which is the fourth book in the Ragnarök Prophesies series.
How did you first come across AllAuthor and what are your thoughts on it?
I honestly don't remember how I stumbled across AllAuthor, but I'm really glad I did! Some of the tools available have been such a tremendous help. Like the Tweet Scheduler and the Magic Tool. I use both frequently and highly recommend them. I actually told my husband that I wanted a Pro Membership for my birthday in January, which he got me. Happy birthday to me! It's been a really great tool to have.
Share Ayden K. Morgen's interview
Jennifer Haskin interview
D. Earl Stephens interview