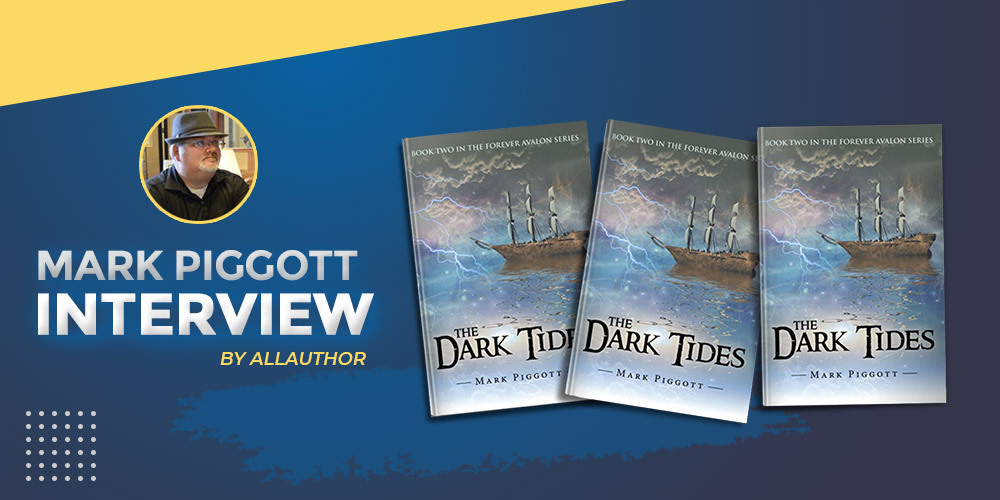 Tell us a little bit about your background. Where did you grow up and what kind of child would you say you were?
I am a military brat. My father served for 22 years in the U.S. Marine Corps. I was born in North Carolina, lived in NC, Hawaii, and New Jersey. After my dad retired, we settled in my hometown of Phillipsburg, NJ. Growing up, I always had an active imagination. I start out wanting to be a comic book artist, creating my own characters and stories, but my art skills were mediocre at best. I settled on being more of the writer than the artist.
What role did reading/writing and literature play in your life growing up?
I read a lot as a kid. Besides the basic required reading in school, I read a lot of the classic fantasy novels—Lord of the Rings, Narnia series, etc.—and a lot of comic books too. In high school and college, I started reading Michael Moorcock, Terry Brooks, Roald Dahl, and Terry Prachett. It really fueled my imagination, even more so when I started playing Dungeons and Dragons in the early 80s. After Star Wars came out, I really started into sci-fi novels, especially Arthur C. Clarke, Ray Bradbury, Robert Heinlein, Frank Hebert, and Fred Saberhagen. These were the inspirations of my childhood and young adult life.
What first drew you into the science fiction world? What are some of your favourites books in this genre?
Star Wars was the beginning of my love of sci-fi. I never saw anything like it before, and so I started delving into a myriad of science fiction authors. The Berserker Series by Fred Saberhagen and the Rama series by Arthur C. Clarke are some of my favorites. In fact, my first car was a 1974 Plymouth Scamp, a real tank of a vehicle, so much so I named it Lenny, after one of the Berserker vehicles.
Who do you usually go to when it comes to writing advice?
There are many other independent authors I have connected with online. Whenever problems arise, I know I can turn to them for some advice or words of encouragement.
What was the inspiration behind the book "Forever Avalon" and what does this book mean to you, personally?
The Forever Avalon series was born out of my military career and late-night D&D sessions. I joined the Navy in 1983. During my first deployment, I was newly married with a new baby. Back then, before video game consoles and the internet, my friends and I spent our off-duty time playing D&D. Those late-night sessions, along with missing my wife and daughter, fueled some vivid dreams of being stranded with them on a fantasy island. Every time I deployed, and as my family grew, the dream changed. Finally, during my last deployment in 2001, I decided to start writing my dream down. Over time, it developed into the story that is Forever Avalon. The funny thing is, once I wrote it down, I stopped having the dream. This book is about me and my family, so it means a great deal to me.
Who was the character Lord Bryan MoonDrake modeled after? How did you come up with his name?
Lord Bryan MoonDrake is really an amalgamation of the United States Navy Chief Petty Officer. A Chief is a leader, setting the example for those under them, giving their all for their crew, the Navy, family, and country. The best example, which I patterned Bryan after, is Chief Gerald Farrier, an Aviation Boatswain's Mate (like Bryan). In 1967, onboard the aircraft carrier USS Forrestal (my first ship), Chief Farrier was killed while trying to save pilots trapped in their planes by a fire on the flight deck. He ignored the danger to his own life, spraying down a chemical retardant to help them escape, and died when a bomb on one of the planes exploded from the heat of the fire. That kind of self-sacrifice and courage inspired the character of Lord Bryan MoonDrake. His original name was Drake, meaning dragon, and he arrived on Avalon during a "dragon moon" so he changed it to MoonDrake. The family's names—Stephanie, Ashley, Rose, and Hunter—are actually the middle names of my wife and three kids.
What kind of audience do you hope to appeal to with your books?
I want to appeal to a wide-ranging audience who love fantasy, history, faith and family, with a little bit of pop culture. That's why I created a story with a modern family in a medieval fantasy world. I try not to be too salacious, or controversial, in my stories as I want to open it up for everyone to enjoy.
What is the best money you've ever spent as a writer?
It's hard to say. I've spent more money on my novels, from publishing to marketing to artwork, than I've gotten a return on. I can't look at it as a viable investment yet, but I keep plugging on in a hope that it will. I'm not in it to make money but we do this in the hope that someone will appreciate my efforts and take my work to the next level.
How did you begin writing the Forever Avalon Series? Do you find it more challenging to write the first book in a series or to write the subsequent novels?
The first book seemed to be easier to write than the follow-on novels. I've run into writer's block more so with my sequels than the original. It was easier to write when the first one when I was deployed at sea because, even after working a 12-16 hour day, you had free time to sit and write. Now, I'm home and I want to spend my time with my family, time I missed when I was deployed, so it's harder to find the time to write.
What inspired the plot for The Dark Tides? What is the future for the characters?
The Dark Tides began as a prequel to the Forever Avalon series, about Lord Bryan MoonDrake's first 10 years on Avalon without his family, but it didn't seem right. I didn't want to got back, I had to move forward while looking back and reminiscing. So, I continued the story from Forever Avalon and mixed in what I had already written in the prequel as flashbacks to help move the story along. The future of Avalon and the MoonDrake family will conclude in the third book, The Outlander War, as a new chapter begins in the world of Avalon (spoilers).
If you had to describe character Andrew in "The Dark Tides" in three words, what would those three words be?
Andrew in three words… lump of clay. Andrew is like a duck out of water in Avalon, not knowing where he fits in with this medival fantasy world or her family. But, there is potential there, and Bryan sees it, so he has to work at him and mold him into the man who will take care of his daughter.
How do you think concepts such as Kindle, and e-books have changed the present or future of reading?
I think they have made it easier for people to have access to books. I read books on my phone everyday as I ride the metro into Washington DC. It has also made it easier for authors to publish. My first publisher, James A. Rock Publishing, went out of business after the publisher passed away. I had to republish Forever Avalon myself, through Amazon, to keep my book out there and available to the public. Without that, it would have been gone.
When writing a series how do you keep things fresh, for both your readers and also yourself?
I keep things fresh by reading other authors. I have become a voracious reader, picking up new books at book fairs and sales, downloading books online, and even helping out my fellow independent authors by offering them the chance to read and review their novels. It keeps my imagination fueled for my current and future projects.
Who designed the book cover of Forever Avalon? Have you participated in the Cover of the Month Contest organized by AllAuthor?
The cover was designed by a freelance artist, Dennis Saputra. He was recommended to me through a friend of mine. I had him take the original cover provided by my now defunct publisher and update it. Yes, I have submitted it for the cover contest.
Finally. what intrigued you most about the AllAuthor website? As a premium member now, have your thoughts about it changed?
I love the weekly book mockups. It really helps me in developing my own social media marketing pushes. I wish I could submit my covers more than once to the cover contest. I also would like to see more statistics about views, clocks and other things generated by being a premium member.
Share Mark Piggott's interview
Tom Stearns interview
Ron Plante Jr interview