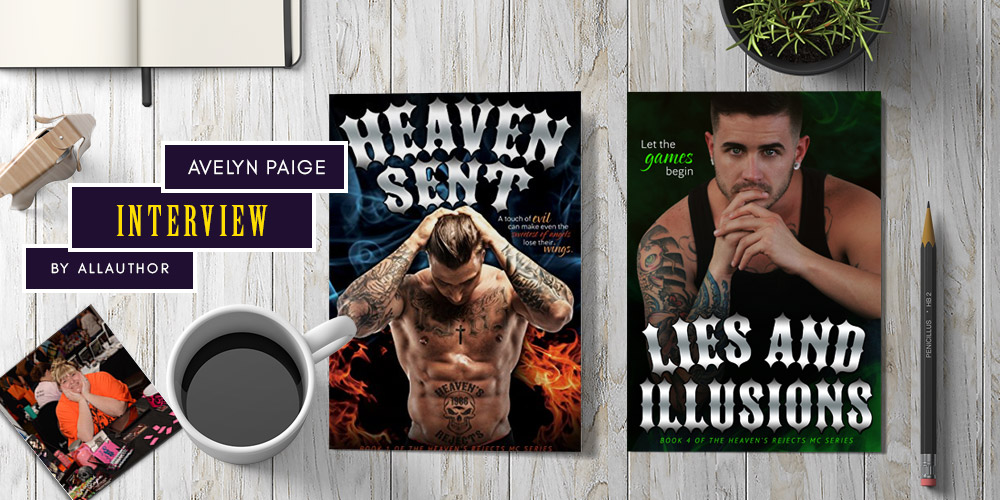 Tell us about your childhood. Where were you born and where did you grow up?
I was born in rural Indiana in a very small town of about 2,500 people. A place where you knew everyone and everyone knew you.
Have you always been a writer? When did you first start writing and what was the first thing you ever wrote?
Honestly, I fancied myself more of a reader than a writer. But, science has always been my first love, and that is evident with my current full-time profession working in cancer research for nearly 10 years now. I started writing shortly after my father passed away from cancer in 2015. It was difficult going back to work after losing him with the nature of my work. It was a distraction at first that has blossomed into my second love.
You are an international bestselling author. How did you get here? What are the struggles you faced?
It wasn't easy. The book markets are saturated with so many new releases and authors. The project that finally gave me that coveted orange flag was an anthology project with several MC authors. We worked so hard to get that book out into the world and becoming an international bestseller because of it was an amazing gift.
What is the most adventurous thing you have ever done?
That's a tough one. I'll be honest. I'm really not a thrill-seeking kind of girl. Other than publishing my first book, I would have to say the most adventurous thing that I have ever done would be to go on an alligator swamp tour. The alligators were everywhere, and the boat captain had a baby gator on board that he let me hold.
How did you come up with the Heaven's Rejects MC?
My husband and I frequently travel to Los Angeles every year to visit friends and family. The year that my father passed away was a time of turmoil both in the aftermath of his passing and my husband's job change and move. He decided that we would bring along our 6-year-old niece on the trip with us, which meant a trip to Disneyland. As we were pulling in, a motorcycle club pulled into the parking garage with their little girls dressed in their princess costumes riding on the back of them. That image was enough to inspire the first scene of Heaven Sent ever to be written.
Who is Voodoo and why did you decide to give that character that specific name?
Voodoo is the tech specialist in the Heaven's Rejects series. The inspiration behind his name came from a trip to New Orleans, my home away from home. You'll see more NOLA inspired themes coming in a new series that I am currently developing and will be debuting this fall.
Are you a fan of motorcycles yourself? Did you ever learn how to ride one?
Oh, definitely. I have love motorcycles for as long as I could remember. My father rode a bike, and many of my friends did as well as we got older. While I have never gotten my motorcycle license, I have taken them out for a quick ride a time or two. My husband's family is also big into motorcycles.
How did your experience in cancer research help you with the book Damaged? Are there any other parts of your life that have inspired any of your other stories?
It helped me bring a new perspective to cancer research. A sinister and dark side if you will. So many people are faced with this horrible disease each year. There was a time in my father's illness that I begged for a miracle to save him, which is exactly Evie's predicament. In terms of my other cancer-based novella, Cassie's Court, her plight is written straight out of my father's illness and my experience being on the other side of the hospital bed. Several things that have happened to me in my life have inspired scenes in stories, and I have an entire book coming down the road that has many personal details of real-life experiences.
You are a writer as well as a cancer research scientist. How do you balance the two jobs?
Most days it is difficult to find time to write. Though working full-time gives me financial security for my family, writing is what I would like to do full-time in the future. But for right now, I try to balance things as much as I can with writing in the evenings and during lunch at work. It's hard, but I make it work.
What does it mean to be a Hoosier by birth, and a Boilermaker by choice?
It's a bit of a joke. Residents of Indiana are known as Hoosiers. The origin has never been really discovered, but it's stuck. In Indiana, there's a huge in-state rivalry between two universities, Indiana University and Purdue University. Indiana University's mascot is the Hoosier and Purdue, where I went to school, are the fighting Boilermakers. So, because I was born in Indiana, I am identified as a Hoosier, but with my college education, I am a Boilermaker.
I know that you're very fond of everything paranormal. Have you ever had any paranormal experiences?
I have! Last year, my husband and I toured the Queen Mary ocean liner that is now a floating museum in Long Beach, California. A part of our tour was a paranormal tour of the ship. I'm not usually spooked by much, but on one particular part of the tour, something strange happen. The guide took us into the very front of the ship under the wheelhouse. As in I could literally touch the point at the front of the ship from the inside of it's hull. The Queen Mary struck a submarine during the World War and sunk it, killing all aboard. The area in which we were in was where the sub had hit, and the damage was clear as day in the hull. While the guide talk, a deep sense of dread hit me. I couldn't breathe, and my stomach wouldn't stop churning. A common occurrence for women in that room I was told later.
One of the guides helped me outside of the room for more air along with my husband. As we stood there, I heard footsteps from above us. I asked the guide what us was above, and he told me it was the wheelhouse and front promenade deck. I mentioned the footsteps, and he told me that was impossible because that portion of the ship had been closed to the public for years.
What is the most challenging part about writing romance?
For me, finding time to actually write. Once I get in front of my laptop, my fingers fly over the keys. It's as close as I can get to peace and happiness. Just me, and the story in my head.
Do you have a secret to success?
When I find success, I will sure let you know. The only advice that I can give to someone just breaking into this business would be to keep writing. Don't let anyone stop you from putting it out there. The difference from one book to another could make you a success.
What book ideas are you currently working on?
I am currently working on a new series with three great authors that will be the first of it's kind. A reader inspired experience like none other before it.
Share Avelyn Paige's interview
Carolyn Brown interview
Ciana Stone interview