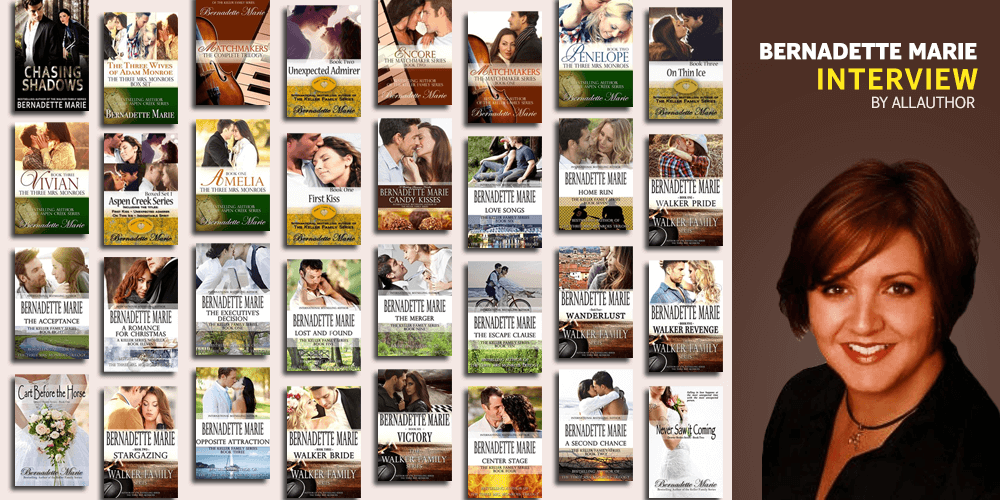 Where is your hometown and what was life like growing up? Have you always been an avid reader and writer?
I grew up in Arvada, Colorado, a suburb of Denver. Life was very simple, I suppose that's because I grew up in the 70's and 80's before we were locked down to technological devices. I have one sister, who will always remain my best friend. I wasn't too active as a kid, meaning I didn't play any sports. I was a girl scout, and have a few piano lessons under my belt. My summers were spent in daycare, which in turn were spent at lakes, in the mountains, at the pool, but with my summer friends. In junior high and high school I was a choir and theater kid. I loved to perform, and those performances, the teachers, and the kids will always be close to my heart. As a kid I wanted to be a reader. But reading was so hard for me(though I coveted my Laura Ingalls Wilder books…you would have thought I'd read them a million times.) It wasn't until I was in junior high that I got bitten by the reading bug. At the same time the writing bug bit too. This was when I learned that I could speak powerfully when I wrote, even if I couldn't express those feelings by speaking.
Did you ever participate in writing competitions as a kid? If so, did you ever win any?
I never entered a writing contest until I was an established writer. I did write a creative essay for a scholarship once, and I got very good feedback from it. I didn't know much about editing back then, and I'm going to say, that might have helped a lot.
Tell us a little about 5 Prince Publishing and the Illumination Author Events.
Both companies emerged because of my love for writing. 5 Prince Publishing was established in 2011 as my entry into independent publishing. I wanted to have a name behind me, that wasn't my own. To be honest, when I started the company, I had no intentions of publishing myself. About six months into it, a very persistent and talented author queried me, and somehow I became her publisher. I realized then that I had a unique position in the newly changing industry. I could give readers new and fresh voices, since self-publishing and indie publishing was not yet accepted by all as a means to publishing. Since 2011, I have published over 160 title from over 60 authors. What I've learned over the years is that readers want new voices in literature, and not all authors are ready or willing to go indie. They want the structure of a company behind them. At 5 Prince Publishing, we work as a family—a team. We have the authors work closely with the team to have the best experience and to produce the book in the author's original image. Illumination Author Events and Services came about after I'd attended a conference, and for the umpteenth time, I was in uncomfortable situations with male models hanging on me, because that was their job. If felt as if it sexualized the reader/author experience and kept those of us who didn't find that appealing from engaging. Though those events are great, I found that some authors and readers just want to get to know each other. IAES holds intimate gatherings for readers and authors. They are held in smaller venues, perhaps over lunch or tea. This is a great way to connect with readers and authors. We also beginning an educational series that will begin in 2018. IAES does a lot of online events with authors, as well as hosts an array of author services.
Why did you choose to become an independent author? What are the pros and cons of this over traditional publishing?
My first publishing experience was a disaster. Amidst my journey with them, I began to realize that I could do everything they were promising to do. As an entrepreneurial type, it only made sense to me to start my own company and publish myself. I had stories, many stories to tell, and I couldn't wait around for a traditional track to take me where I wanted to go. Digital format was taking over, and POD made print easy and accepted by most retailers. I had nothing to lose. My list of Pros surely outweigh my cons. I love being an independent author. Sure, I'd love a marketing budget and someone who can do bigger and better things than I can as the little guy, but the final product is mine…all mine. Yes, as an independent, you're coordinating from the start to the finish, but 100% of those profits can be yours. There is no backlist, if you don't want one, and you can put out as many books as you want in any time frame you set. You're working on your own dime, which is both a pro and a con. But you are always in charge. The con is that I am running myself as a company, as an independent, and that means you're doing everything. With a traditional publisher you have someone running marketing, setting up tours, editing and book covers are paid for. If foreign rights come along, they handle that and movie rights too, many times. But I wouldn't change it for the world.
Have you ever thought of adapting one of your books into a screenplay and movie? If so, which book would it be and why?
I've always thought each of my books would be a good for TV movie. If I were approached, I think I'd be more apt to go forward with a screenplay than to query one out. As for which book, that's hard. Since I write series, I think it would be a fun emotional investment for anyone to get to know the families I've created. So, it would have to be a mini-series kind of deal. I don't know that I could pick just one to be a movie, though I think On Thin Ice would be a good one for a cozy Hallmark or Lifetime TV movie.
Who was your inspiration for the character Holly Jacobs in "Cart Before the Horse"? Do you think that you're a 'cart before the horse' kind of person?
Holly's textile career came from an author whom I met at a conference in DC. She was a textile designer, and that was interesting to me. As for Holly herself, she just came to me, that instant of perfect girl caught in the worst situation. I'm so much a cart before the horse kind of person too. I want to reap before I sow, always. I think it's human nature to want things right away, and often that only has us going backward.
What is the force that drives you to write? Is writing more of a calming exercise for you or a re-energizing one?
Writing is my calling. It's breath to me. It both calms me and energizes me. Telling a good story is the force that drives me—giving readers an escape. I suppose now that I have a following, they drive me to do more. They are invested in my characters, and at times those characters change the lives of my readers. That's very powerful, and it makes me want to continue everyday.
Which book of the Keller Family Series was the hardest to write? Which character do you think you'd most likely be best friends with?
I don't know that any one story was the hardest, thought The Acceptance does have a blind character. Courtney lost her sight at eight, and to write her POV without description of sight was a challenge. I had a blind roommate in college, and that was a very inspirational journey for me. I hope I did it justice when writing Courtney. I do think that Madeline from A Second Chance would be a dear friend. When we meet her she is battling breast cancer and has three growing children. I identify with her as a mother.
Which of your stories are you most satisfied with? Inversely, which of your stories do you wish you could go back in time and rewrite or re-edit?
Though I love all 31 of my stories, I do have a special place in my heart for A Second Chance. Writing about a growing family was touching part of my own life raising 5 boys. On the flip side, I think if I could go back (and I can…I'm independent) I'd rework First Kiss. It was one of the first books I ever wrote, though not the first to be published. I think is shows how far I've come as an author.
What would you be doing if you weren't a writer?
By trade I'm a cosmetologist, and I still have clients that I work with. I'm not much of a changer of careers as a collector of careers. So anything I've done in the past, there is still a piece of that career I take with me and continue to do. I suppose I'd have some other company that wasn't part of publishing. I love to open new companies and see where they go.
What did you do with your first paycheck from your first published book?
Funny enough, I bought salon equipment because that was the money maker at the time, and if the book thing was a fluke, I wanted to make sure I had the good equipment to carry on in cosmetology.
Of the three wives of Adam Monroe in the The Three Mrs. Monroes series, who is your favourite? How did you come up with the idea of this book?
The idea from the book came from Carrie Underwood's Two Black Cadillacs song of a wife and a mistress meeting at the man's funeral. As for my favorite character, I guess that would be Amelia because of her strength. I tend to be the person you want in a crisis. She was also fun to write because as a second-degree black belt, I could add my training into her character.
What are some of your goals as an authors and what are some ways you try and achieve them?
My goal is to continue making a living as an author. It's surreal to say I make a living playing with imaginary people, but I do. Of course, I would love to see my title change to New York Time Bestseller, that would be fantastic. I will continue to write, and better my art, to reach that goal. It's a matter of time, I think.
What are some words every aspiring writer needs to hear, even if they don't want to?
Keep working on your dream…always. If you're rejected and your friend hits bestseller on book one, don't ever stop if this is your dream. The market changes so quickly that it might have been they had a niche before you did, but if you keep working it, yours will come. There are so many ways to tell a story and get it into the hands of readers, be open minded to them all. There is a reason that traditional publishing exists beside independent and small house publishing. There is a demand for it all.
Which social media platform works best for you in terms of receptivity or marketing and promotions? Has AllAuthor been an enjoyable experience so far and would you recommend it to other authors?
I find that my readership is on Facebook. And though it trickles into Twitter and Instagram, I think that I reach more people on Facebook. I have recommended AllAuthor to others, and I couldn't have imagined that it would be as great a platform as it has been. You take great pride in your company, and it shows in the continued items I see on social media for my book especially. Thank you for that.
Share Bernadette Marie's interview
Duane Simolke interview
Dee Ernst interview