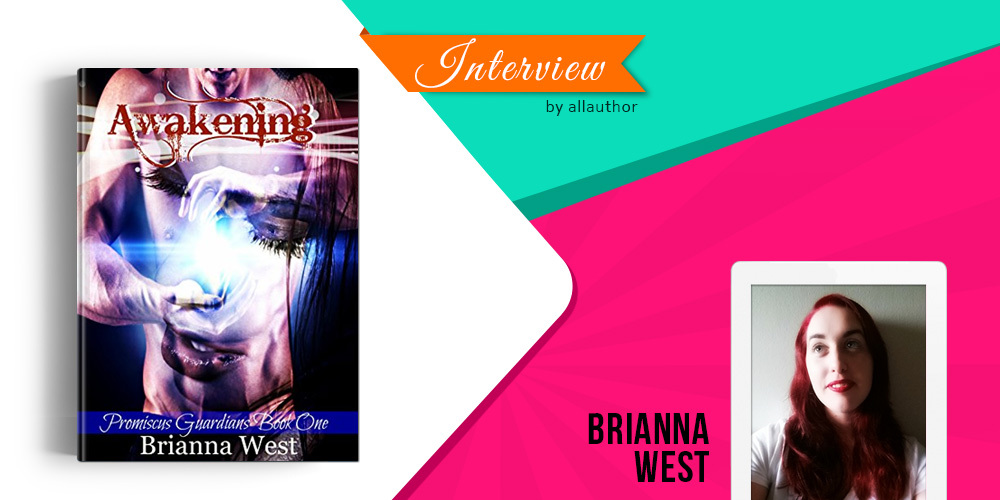 Where did grow up? Do you think your background have coloured your writing in any way?
I grew up in Southern California and then Northern California when I was a little older. I do think that some of that colored my experiences in the stories I write, but I do research for my novels since my Guardians are from all over the globe (and then some new worlds).
What is the best response you've ever got for your funny, real romance stories? How do you balance find the delicate balance between humor and supernatural elements?
The best response I've ever gotten was a reader who genuinely couldn't stop reading sending me all day messages to detail their reactions throughout their reading. I received all kinds of scoldings as well as rewarding GIFs (not kidding). All the human emotion. She made me eager to see how she might react to the scenes I was the most evil in. As far as the delicate balance of humor and supernatural, it's pretty easy. Humor is natural to me. In these extreme situations my characters are undergoing, it's one of the things that makes it a little less stark. I have a tendency to be rather inappropriately humored, so I felt it necessary to give that little trait to my characters. Seeing how they deal with these kinds of world-ending situations on a daily basis, it would seem realistic that they might develop an inappropriate reaction to it all as well. So, whenever there's an opportunity for the characters to let loose a little, that's where the humor emerges.
First published in October 2015, how has your journey of being an Amazon Bestselling author been?
Interesting is the best word I can use. I never imagined I'd write 11 books on this journey. I never imagined that I'd gain fans the way I have. I really had no expectations because I did it purely out of desire to put them out there. Having done all my covers, social media graphics, and marketing (I was helped by a few others along the way who I'm very grateful towards), I've had to learn aspects to publishing that I was unaware even existed. It's been amazing, though, and I have my loved ones and fellow indie author friends to thank for my ongoing pursuit of it.
From where do you take inspiration for your sassy, strong heroines? Who inspired the character of Izzy in "Metamorphosis?"
Inspiration for all my heroines comes from real people I know in my life. The unique, totally awesome personalities I get the honor of dealing with on an ongoing basis. As far as Izzy, who is the heroine throughout the entire Promiscus Guardians series (Awakening, Metamorphosis, Dawning, and Resurrection), she was, as conceited as this might sound, initially modeled after myself. She and I are both obsessed with coffee. We have a tendency to put our foot in our mouths. I drool after hotties, though I'm not as loud about it as she might be. Our inner voices lack a filter as do our mouths most of the time. Sarcasm is a second language to us. She takes everything in stride and never seems to falter under the pressure -- not like most would, anyway. But, ultimately, Izzy is more than just me. She's all of us. Parts of a woman's personality that we sometimes pretend we don't have.
What makes you get out of bed and write everyday? Do you think that an author can be a bestseller if they don't have a passion for writing?
I write what I want when I want to. That's why it's never really been a "job" to me as much as it's been a passion. I craved reading stories like these, and now I get to write them. As far as being a bestseller without the passion, I don't agree that it exists. And if it does, it's not where they started. Most of us writers crave to put pen to paper (or finger to keyboard), and what exhausts the passion is either a lack of creative freedom or maybe just plain old exhaustion. I think every writer hopes to be seen on a broad scale and touch the lives of people reading their work.
Which of your characters in "Awakening " is your favorite and why?
I have a lot of favorites through the series, but I always loved writing Izzy. Her character allows me to be a little reckless. Or should I say, she makes me write her reckless. Her sarcasm and devil may care attitude are traits that I sometimes wished I could use a little more often in my own life. And when paired off with the Guardians, she's all kinds of fun to write.
Who and what was your inspiration for your book "When Darkness Breaks?" What were the hardest and easiest parts about writing this book?
When Darkness Breaks is a series about Simon, the Chief of the Promiscus Guardians, and a High-demon with a pure Light heart, Ebony. I wanted to write a story that showed the gray in this so-called black and white world. A romance between an angel and a demon. It's my hope to reach all the variations of love in my story and represent the uniqueness of love in every story I write. The easiest part about writing this story was always the direction it was going, because the characters write the story, not me. The hardest part was Simon's mysterious personality. Sometimes I didn't know how best to get those traits across. He is a difficult character to write.
How did you begin writing the "Guardians In Love" series? When writing a series, how do you keep things fresh for your readers?
The Guardians in Love series is based off characters in the main series. The books can be read on their own but intersect and parallel the main series to offer different views on what's going on. My readers, for the most part, crave seeing these incredible hunks falling in love with their heroines. But they also want to see the story as it plays out and intersects. So far, I've got four of the characters in the Guardians in Love series: Victor, Pavel, Bernie, and Carl. Carl's book was a gay romance that I was super eager to write but didn't want to misrepresent the community, so I waited. The fresh comes with each new story. Each new take.
What is one thing that has changed after being an author? Do you miss anything?
Not much has changed. I do dedicate a lot of time to my books when I'm in the process of writing and editing, then promoting their release. But not enough that I miss anything. I really feel like my life has been enriched by being an author.
Did you plan "Promiscus Guardians" to be a four series book? What do you prefer writing more- a stand alone or a series?
I planned three to four books, and then realized into the third book that there needed to be a fourth. I don't really "plan" my stories as much as hope I can write elements I want to write. My characters lead a lot of my plot. I just let them lead and guide where I need to. As far as a stand alone versus series, I like both. I enjoy being able to write one book and be done with the plot. But I also really enjoyed developing my characters and their story in a series. I guess it really depends on the depth I want to go into with those characters and their particular stories. But my characters always have cameos in the other stories, so they're never really gone.
What inspired you to write "Captured by a Blade?" What is the best review you have got for this book till date?
Captured by a Blade was a short story that was part of an anthology with other writers. I based it off the Promiscus Guardian's world, but it was a YA rated novel and didn't explore as deeply as I would with others. Sassy heroine that is only just discovering a part of herself she doesn't quite understand and her arrogant Guardian captor who does know one thing about teenage girls.
My favorite review was by a fellow indie author, Kris Johnston: "A fun, short read that is perfect for older teens as an introduction to West's more mature books. It has a perfect combination of sexy and innocence. I loved it! Well done!"
How do you come up with character names? If given a chance, who would you date among Pavel and Bernie?
I come up with my names through origin of their ethnicity and Google, Google, Google. I like to read a lot of different names and set aside favorites. Then, if I don't use one, I can use it for another character in the future. If I had a chance to date either Pavel or Bernie, that would be a hard call. Pavel is incredibly sexy and a total tease. Yet, he hides a rather sensitive part of himself that only appears when he's with someone he trusts. Bernie is a flamboyant, somewhat lame tease who is absolutely adorable and can totally woo you even if you say no a hundred times. Plus, he wears ridiculous shirts and they always make me laugh. But he's got a deeper, much darker part of himself he only shows when vulnerable, and it's in part why it's so hard to say which I'd choose. Sexy versus sweet. Covertly sensitive versus secretly damaged. Incredibly arrogant versus ridiculously brazen. That's a hard call. I love them both.
What are some common traps that new authors tend to fall into? Any advice on how to avoid these traps?
I think the easiest is "should I even bother?" or "am I good enough?" And to that I'd say, yes you should and you absolutely are. If you never venture to put your books out there, you'll never know. You may appeal to some, but there's always going to be someone that you're the best author for. Doesn't matter how many, only matters that you are. But get help with marketing. Get a good cover. Really give it your best. Seek a publisher if that's the route you want to take. Just do it. You can never regret it if you at least tried to do it.
What are you currently working on? When can we expect your next book?
At present, I'm gathering materials for the second book in the Underground Guardians series which follows the love story between the angel Simon and the demon Ebony. Their love story will continue in this second book and take on the new and old villains they faced in the first book. More struggle. More angst. A whole lot more steam. The return of the humorous Underground Guardians. All you can expect from my books.
What book ideas are you currently working on? How has your experience at AllAuthor been?
I have a few books in mind for characters I'd like to add to the Guardians in Love series as well as the sub series, New Guardian Generation. And my experience with AllAuthor has been amazing. I did see an increase of downloads after I signed on. I love how easy the features are to use and how it helps with my social media outreach. It's also great to have an author page that shows all my books and gives links to all the different places they're sold without have to invest much of my time to make it. A part of me wishes we could customize it a tad bit more just to add variation and also to announce upcoming events, but otherwise, it's been great.
Share Brianna West's interview
Pepper North interview
A.M. Williams interview