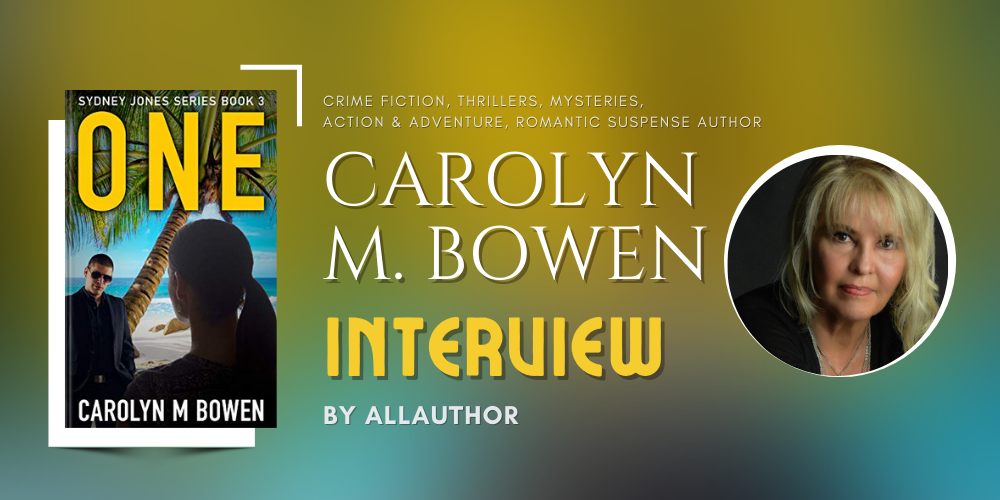 What is a childhood memory that makes you smile?
I enjoyed our southern country porch especially on rainy days and catching rain drops in pans as they splattered down from the roof. I loved the sound of rain pounding the metal roof and of course catching the rain drops to hear the mesmerizing sounds a second time.
What was the first book that sparked your love for reading?
From the first primer I read as a child, I was enthralled with reading. It was exciting to anticipate the next actions in the story. I am especially fond of the classic, Around the World in Eighty Days by Jules Verne.
Which place did you travel to for the first time and loved?
White, sandy beaches with crystal clear azure blue water lapping the seashore have always been a special place for me.
Is it better to self-publish or find a publisher for first-time authors?
The answer depends on the author and their story. If the book contains information relevant to current events, or the author wants the book published immediately, I'd suggest self-publishing to achieve their goals. NOTE: Each path to publication requires special knowledge and skills. For example, querying agents to place your novel with a publishing house is a sensitive process and requires knowledge about the individual agents' genres of interest and requirements for the submission process.
The first step for self-publishing is researching and learning the process to publication. You'll need technical knowledge and skills or the resources to hire them. Finding the right professionals, for creating book covers, editing, formatting, writing blurbs, and book descriptions, and uploading to the publisher's platform is a process continually evolving requiring hands-on attention as does the creation of the author's website. These are just the crucial steps for making your book available; it doesn't include other important aspects of marketing which are mandatory for success.
What are some things to keep in mind when writing a mystery novel?
For me, I just write and let the words flow, often from a subconscious level, taking in everything I've experienced, researched, or am interested in. My thinking cap is used during the editing process to make sure my story is clear, flows, and is lean and mean to keep the reader's attention. My process can be best described as both free-flowing and later plotting to develop my stories.
How did you develop the killer plot of the novel, One: Sydney Jones Series?
The plot for ONE, Sydney Jones Series, was a natural progression, for me, of what could happen to the characters on the course they'd chosen and their mistakes from the past and their future possibilities. Writing from inspiration, I'm often surprised and excited about the twists and turns during the editing and review process.
How did you begin writing the Sydney Jones series?
The Sydney Jones Series was written from inspiration. Basically, I woke up one morning and decided I would begin the series. The series came together fast, like they were stories that needed telling now.
Who inspired the character of Kate in "The Long Road Home"?
My muse – travel was involved.
Which is better practice for an aspiring writer: writing novels or writing short stories?
The answer to the question depends on the writer and their natural style and ambitions.
What catches your attention best and hooks you in a mystery novel?
My attention is grabbed by the surprising characteristics and skills of the main and supporting characters whether good or bad. The setting adds magic to the story and heightens my interest.
What are some good mystery novels?
I'm particularly fond of anything Joseph Finder writes and of course master storytellers Julianne MacLean, Nora Roberts, and Lee Child.
Any advice for a new writer who has decided to write a mystery novel?
My advice is to read a lot in the genre you plan to write in and study craft books, like How to Write A Mystery, a handbook by the Mystery Writers of America edited by Lee Child with Laurie R. King. There are also many great books for learning to write dialog, plotting, character development, etc. Plan to read craft books monthly as you progress with writing your novel. The results will astonish you and make your novels more interesting.
What are the steps to writing a mystery novel?
Write, research, edit, and rewrite, professional editing, rewrite, beta reviews, rewrite and editing, if necessary
Which is the next book you are working on? When is it due for release?
I'm working on a new mystery series with the first novel to be announced and released next year.
How has your experience of being associated with AllAuthor been?
My experience with AllAuthor has been off the charts – the best imaginable! I highly recommend your service to authors serious about marketing their books.
Share Carolyn M. Bowen's interview
McCollonough Ceili interview
Marie Powell interview