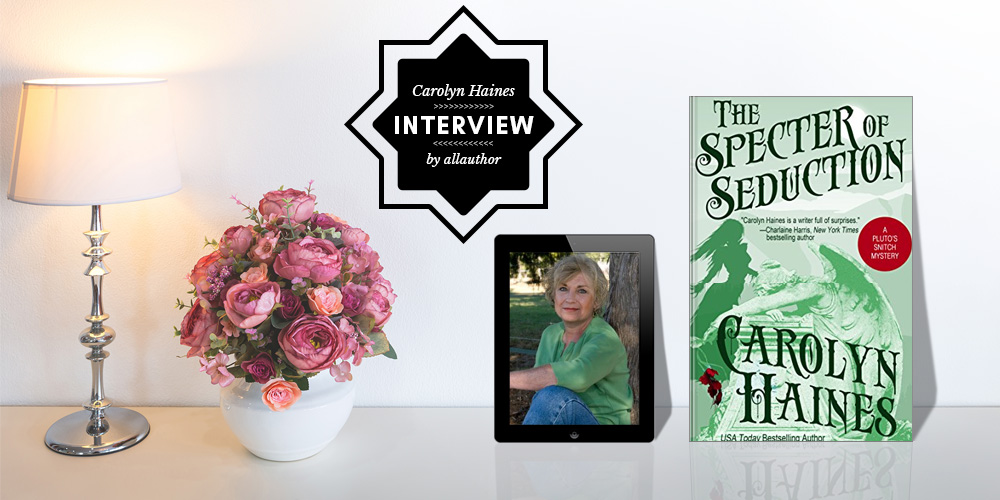 Where were you born and brought up and when did you move to Alabama? Which place do you like more?
I was born in Hattiesburg, MS, but my family lived in Lucedale, a very rural community in the southeastern section of the state. I was a C-section baby, and the Lucedale hospital didn't perform C-sections at the time. I grew up in Lucedale, then moved around the South a little working for newspapers and moved to Mobile, AL in 1982 when I got a job at the local university.
You are an advocate for animals and run a small animal rescue. How was your love towards animals born and how has it grown over the years?
I have always loved animals—all animals, even the wild ones like snakes that some people are afraid of. I don't know where that comes from. My parents taught me that having a pet was a big responsibility and that it required commitment and care. I also love trees and plants and all living things. My focus has shifted from simply caring for as many animals as I can (which I still do) toward trying to change the laws to protect animals and punish people who harm them. In the United States, animals do not have much protection. In some of the more backward states, those who would protect animals are punished rather than those who harm animals.
How many and which pets do you have now? Which of them is the most notorious?
Bad Lily—a dog I picked up at a 4-way stop—she was in the middle of the road and obviously lost, is the most notorious now. She is awful. She has more energy than Satan on amphetamines and she is nearly that bad. I have 8 cats, 7 other dogs, and 3 horses. All of them are animals that have been rescued. All of them have unique personalities and can do the most loving things—or the mos mischievous.
What had inspired you to become a journalist? What do you think is the most important quality to have to be a successful one?
Both of my parent were journalists and I grew up in the back shop of a weekly newspaper. What I learned from my parents was that the newspaper is the watchdog of the community. It is a journalist's job to question elected officials—and they are supposed to answer truthfully. Of course they don't, so then the journalist has to dig. And keep digging. Tenacity and courage are very important—because a lot of journalists get hurt doing their jobs. Journalists keep elected officials and heads of corporations and organizations honest. We look out for the little people and those without a strong voice.
Your first career was journalism. Which field of journalism did you work in? What did the experience teach you?
I was a photojournalist. My favorite was feature writing and telling stories with photos, but I also covered local, state, and national politics. My parents were better investigative journalists than I ever was. I learned how vicious a crook can be when he thinks you're on his tail. And also how little a community values the truth if they lose privileges—even when they know it is wrong. Journalism is a hard job. As my father would often say, "If both sides hate you, you're doing your job."
You were a teacher of fiction writing at a university. Do you believe you were a student of the subject, too? What did you take away from that job that has helped you become a better writer?
I learned a lot from my years of teaching, because I had to do a lot of research to be able to help my students. The focus of my program was writing in a way that led to publication. It wasn't any of that "write the perfect paragraph" stuff that some of my teachers I had focused on. That's nice enough, but it has nothing to do with writing a publishable book. I allowed my students to write in the genre they loved—which meant I had a lot of homework to do in learning how those genres functioned. I also had to learn how to help a writer improve, which meant being able to say—exactly—why something did or didn't work. That's invaluable now.
You have the merit of being a USA TODAY bestselling author. Which book was the first to become a bestseller? How does it feel to be so well received by the audience?
I was invited to be a part of a multi-author cozy mystery collection—my introduction to the USA Today list. I've been writing for a very long time. I've written in a lot of genres and published over 80 books. I am so appreciative of my audience—that people take the time to read my stories. That is just amazing and remarkable and something I will never take for granted.
Which was your first book and when was it published? Since then, how have you grown as a writer?
My first book was A DEADLY BREED, written as Caroline Burnes with Harlequin Intrigue in 1988. The first book under my name was SUMMER OF THE REDEEMERS, a coming of age story set in 1963, published by Dutton in 1994.
When I started writing stories, I wrote the way I read. I had so much to learn. Thati Carter, my editor at Intrigue, took the time to explain point of view, immediate scene, voice—all of the tools that I clumsily used but didn't understand. She was my education in learning to write a publishable book. I had so much to learn! But I kept trying, trying, trying. I still learn new things every day. Every time I read an author and go, "Holy cow! That was Brilliant!" I learn something.
In your book, 'The Specter of Seduction' Raissa has a special gift of seeing and communicating with the dead. If you could have one such special gift, what would it be and why?
I sometimes say the "power to vaporize people" because I get frustrated with people who are so cruel and compassionless. But actually, I would like to be able to talk to animals. I have a sense of what they think sometimes, but if they could talk to me when they were sick or hurt, I would be better able to help them. I do see ghosts—and they always scare me! It doesn't happen all the time, but I've had several encounters with spirits who wanted to talk to me. I am learning to just be still and try to listen instead of running away. (I am such a coward!)
The story of Sarah Booth Delaney runs through a series of books and tells the adventures of the main character, Sarah as a detective. Which one of the series is your favorite adventure that Sarah sets on and why?
That's very, very hard, because writers always love the book they're working on at the moment. Hallowed Bones, Crossed Bones, Smarty Bones, the latest one, Charmed Bones—there are scenes or moments in each story that hold special significance for me because of my personal past memories or how well the scene played out, or a plot twist or development of a favorite character. But I just finished GAME OF BONES and I have to say, there is one scene there that just makes me cackle!
'Robert the Doll' is a horror story that you published in 2016. Do you believe in the paranormal? Have you had any paranormal experiences yourself?
I absolutely believe in the paranormal. As I mentioned, I've had a few encounters with ghosts. One of my books as R.B. Chesterton (THE DARKLING) is based on an incident that occurred late at night when I was jogging near Mobile Bay. I saw a child, under a streetlight. Ghost, demon, premonition—or as one medium suggested, guardian—I don't know. All I know is that he scared me so badly I couldn't stop thinking about him, so I had to write that book. It is a very scary little book, and in the writing of it I was greatly influenced by Sarah Waters. We studied her book, THE LITTLE STRANGER, in one of my classes, contrasting it with Joe Hill's THE HEART SHAPED BOX.
'Trouble, The Black Cat Detective' is a multi-author venture. What are the pros and cons of working with other authors?
It was a wild idea, based on the popularity of a series I did for Harlequin Intrigue, Familiar the black cat detective. Trouble is his son! Those 17 books were published in 10 or so languages and I had fans in Italy, Thailand—everywhere. So I've been very interested in alternative publishing for a long, long time. I love my current publisher, St. Martin's, but the world is changing—it always changes. And I met so many incredible indie authors who were so smart and so fearless in taking on the world. I wanted to be part of that too. One of the things I learned is that "fresh" content is key to a successful venture. Fresh content—excellent content—reasonable pricing. I already write two series, so I knew I couldn't write enough Trouble books, maybe one a year at most. I knew writers who'd read the Familiar books and loved them, so it was a natural starting place to see if anyone was interested in doing this multi-author thing. I'd also found an assistant, Priya Bhakta, who is incredible at formatting and design, and a cover creator, Cissy Hartley at WriterSpace.com—so I had my basic team. I added Jennifer Williamson as the accountant because no one should ever trust me with money or math—I'm extremely honest, just incompetent—and I felt I could give this a try. I knew promotion was going to be a bear, but lord, I had no idea how hard it is! I am working to learn it. But that's really the only drawback. We are all having to learn so much stuff so fast. The writers in the series are excellent and professionals, so no complaints there. It's just a huge amount of work and such a big learning curve. Later today we're having a tutorial on Canva to try to learn how to make rudimentary graphics. We have so much to learn!
What are the other things you are passionate about apart from writing and animal rescue?
Friends—I am passionate about them. The environment. We are destroying this planet because of greed and consumption. Politics—oh yeah I am passionate and I probably don't have to tell you my "label."
Which is the next book you are working on? When is it due to come out?
GAME OF BONES—St. Martin's, May, 2019
BONE-A-FIED TROUBLE—KaliOka Press, winter 2018 or early 2019
Share Carolyn Haines's interview
C.A. Rudolph interview
Wendy Soliman interview