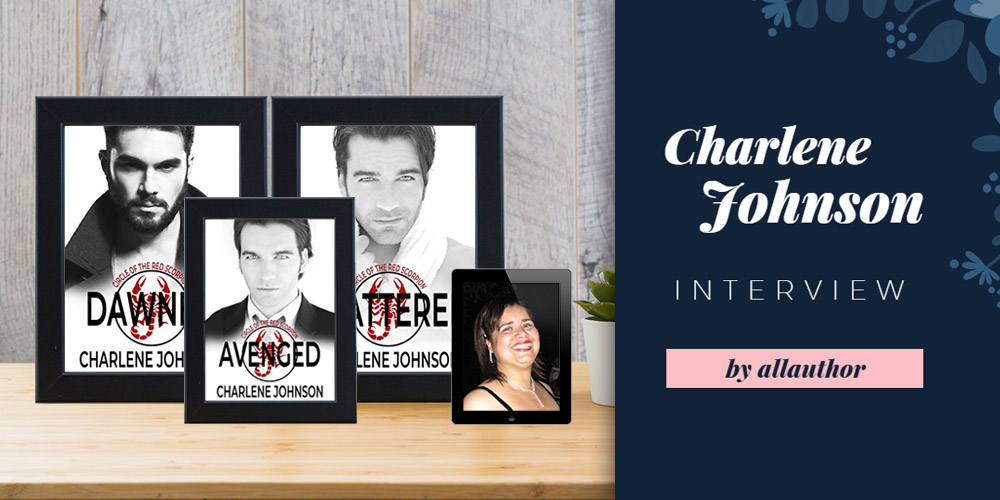 Where did you grow up?
I grew up in Waynesburg, Pennsylvania, a small college town in the southwest part of the state.
What is the most beautiful thing about Sacramento, California?
The people are friendly. It's a big city but has a small town feel.
What are some of the best memories you have from your time in Waynesburg College?
My best memories are the classes in English literature and creative writing I took. I remember the day of Romantic literature class. The professor came into class rolling a record player on a cart playing Betcha By Golly Wow by the Stylistics. It set the tone for the class.
How do you think your bachelor's degree in liberal arts has helped you shape into a writer? What kind of books do you love reading the most?
It didn't; it was the other way around. I have always been creative. Books were a big part of that. It was only natural for me to lean toward Liberal Arts. Books have always been your passion. I love romance books of all kinds. My favorites are paranormal romance, contemporary romance, erotic romance, and some YA romance.
Who was your favorite childhood author?
I loved Kathleen Woodiwiss, but there were other authors I liked as well. "Shattered" has received such a wonderful response for its inspiring and excellent writing.
Did you always dream of becoming a writer?
Yes, since I was a little girl. I pinch myself every day to be living that dream.
Are any of your books inspired from the first supernatural book series you read "Dark Shadows"?
Dark Shadows started my fascination with vampires in a romantic way. It's not surprising that my first few books deal with vampires.
Why did you choose to write in this genre?
I love paranormal romance. It was the first thing I thought to write. I always believe you should write what you love.
You started writing poetry in grade school and continue to do so today. What do you love writing more – poems or stories? Why?
Stories. I love the research and the details writing stories afford me. Poetry can be tricky. Most of the time its short and I have to use fewer words and metaphors to get my point across. In stories, I can weave a tale, develop the characters and make them real.
What else do you love doing besides reading and writing?
I love to design clothes and sew them. My daughter and I have a plus size clothing line we're creating. I also love to take to photographs.
Which is your favorite travel destination?
Hawaii. When I'm there, life slows down and gives me time to relax and enjoy the beauty of nature. It's also the place I finished my first book; sitting on a lanai with the ocean laid out before me. I will never forget it the feeling.
You have written two books in the series "Circle of the Red Scorpion" so far. How many more books do you wish to add in this series?
I released book 3 in September. I'm planning to write at least 13 books in the series and a possible spin-off book or two.
Did you always plan to make your first book into a series?
Not in the beginning. I was going to write a standalone, but I love to read book series so much, I wanted to write my own. It has become easy because once I decided to go in that direction, the ideas for the other books started to flow. I did have to go back a modify parts of Shattered to adapt it to be the first book in the series.
Out of the two books in the series "Circle of the Red Scorpion", which took more time to write and why?
Avenged did. The Circle of the Red Scorpion team was already established by Shattered and I was focusing on Drake's story. While Avenged continued Drake's story, it also includes the creation of the Circle of the Red Scorpion. It brings the past and present together in order for the story to move on.
How difficult is it to write paranormal romance?
It takes planning. You really have to know what paranormal beings you creating and what their powers are. Being consistent through the story and the series is essential. I don't feel the romantic parts are that different other than you have to be cognizant of how the paranormal aspects change things in the relationship or causes conflicts that have to be addressed.
What was the idea and inspiration behind naming your first book "Shattered"?
The tragedies in Drake's past and the ones he experiences in the present shaped who he was. His pain reminded me of how glass breaks and splitters.
How do you find models for you book covers?
For the first three books and for book 4 I'm writing, I found the model photos online. I'd love to find local models to use in future books if possible. I'm a visual person and the cover models have to capture the persona of the character I am writing. They become my muse during the writing process.
How important do you think are the covers of the books?
Personally as a reader, I'm more interested in the story than the cover but great covers can get your books noticed and I have to be mindful of that.
Who inspired the character of Solomon Blackwell?
No one inspired him so much as I wanted a villain who personified the ultimate bad guy but at the same time had layers. He was a product of his environment but he also wanted to be loved, although his methods of getting that love were deeply flawed. I wanted readers to hate him but to also see a sliver of compassion for him as well. When I was writing him, I felt conflicted by his layers. He was a great character to write.
Would you like to meet him in real life?
Only if he I was on his good side.
How would you describe relationship of Drake and Ebony in one word?
Irresistible.
Do you relate to Ebony in any way? If yes, how?
Yes. I used some of my childhood experiences to create her. You would really have to know me to figure those parts out, but part of me related to her.
What are you currently working on?
I'm currently writing book 4, Returned and a contemporary romantic thriller tentatively titled Sterling Woods which may turn into a three book series.
What are some of your upcoming projects?
I plan to publish a book of love poetry, continue writing books for my Circle of the Red Scorpion series and book 2 and book 3 in the Sterling Woods trilogy.
Share Charlene Johnson's interview
Elaine Owen interview
Chijioke Dikeocha interview