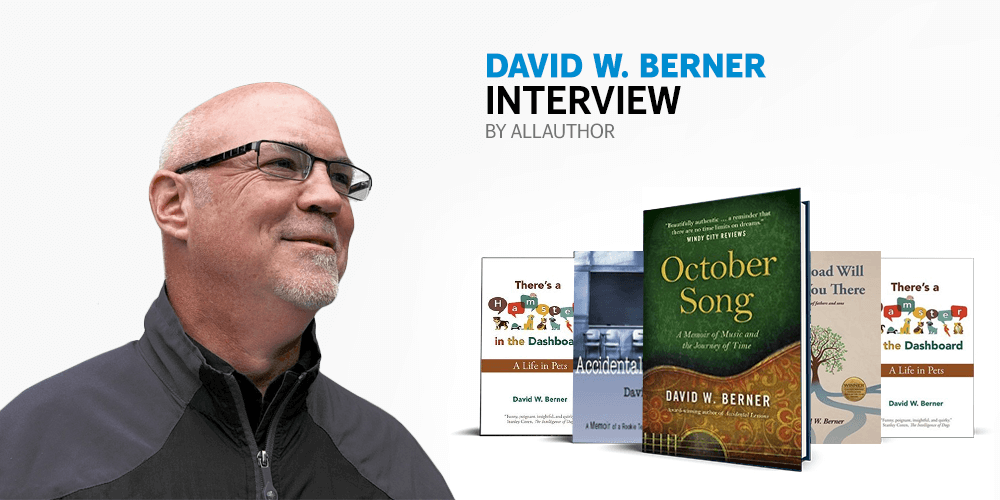 Could you tell us a little about your childhood and the struggles you faced growing up, if any?
I had a very American childhood, and a happy one. Grew up in the early 1960s. My parents were best friends, in love, and lived among "Mad Men" furniture, had an occasional Twist party, listened to Herb Alpert albums. I played with friends, mainly outside in our backyards and in the nearby woods about six miles outside the city of Pittsburgh. The steel mills were running then just over the forested hills. My "struggles" were those shared by many—grandparents dying early, dealing with death in family, bullies, awkwardness of school. Nothing unusual. But I remember certain moments clearly—the assassination of John Kennedy, his brother Bobby, and Martin Luther King Jr., how my teachers cried, how we were sent home, and how I found my mother and grandmother watching television with tears in their eyes.
Judging by your book "Dashboard: A Life in Pets", is it safe to assume that you are an animal person? Which of your childhood pets was your favourite? Do you have any pets now?
Certainly, a pet person. My first dog, like your first love, you remember most, I believe. Sally was a Collie, given to me by my grandfather when I was still an infant. I grew up with that dog. Very special for a boy, a boy and his dog. My wife and I live with our dog Sam now. She's still a puppy, one year old, and full of personality.
What did you major in in college? What is one of your best memories from college?
Undergraduate degree is Speech Communications. I also have a Masters in Education and a MFA in Creative Writing. My undergrad days are the most memorable, especially playing guitar late at night in friends' apartments, singing, laughing, drinking. Those friends made then are forever in my heart.
When did you decide to take the step to become a full-time author? What were some day jobs you held before this?
Being a full-time author is almost unheard of for most of us. I teach college and work as a broadcast journalist along with my writing work. Writing has always been a part of my life, though. It's something I must do. You hear that a lot from writers.
What are some radio stations you contribute to and what do you usually talk about?
I'm a journalist by trade. I work regularly for the CBS radio station in Chicago and contribute to the radio network now and then. I have also produced radio documentaries for public radio stations. The subjects have ranged from a 5000 mile road trip, to medical marijuana, to a look back at the significance of the POW bracelets of the Vietnam War.
Where do you work as a teacher and what do you teach? What are the best and worst parts about being a teacher?
I am an associate professor at Columbia College Chicago. I teach radio storytelling and radio documentary. I also conduct writing workshops, most recently at the American Writers Museum. and at the Ernest Hemingway Birthplace Home, where I was recently the Writer-in-Residence. I love teaching. I love the brightness in a student's eyes when they accomplish something, experience a revelation. I love the classroom. Worst? The administrative work. No one likes that.
What inspired you to take personal experience to paper and write "Accidental Lessons"? What kind of response did this book generate?
That book would not have been written without the encouragement of my two sons. The story is about a year teaching in a troubled Chicago-area school district. I would come home and tell stories of my day, so different from what they had experienced in a more affluent school. Both of them insisted I put down on paper what I was experiencing. Those notes became the book.
How do you deal with good and bad reviews? Have you ever reached out to a reader who wrote a review (good or bad)?
Reviews of all kinds are part of the deal. Certainly I love good reviews, we all do. But so-so ones or bad ones, I dismiss them. People—readers, reviewers—come to a book from so many different places. Their expectations may not be met. That doesn't mean the book is bad, it just means the reviewer didn't get what he wanted. That's not a pleasant experience. Everyone wants what they want. I don't begrudge them. Reaching out to bad reviewers? Never. Never will. It's petty silliness..
In "October Song", we get to learn more about your musical side. What was the name of your old rock 'n' roll neighborhood garage band? What made you decide to join a national songwriting contest at age 57?
The garage band was named "Seaport." An awful name. I laugh about it now. We were four high school guys trying to be The Rolling Stones, the Eagles, America, and Bob Dylan all wrapped up in one. We were highly medicore. But we got gigs and the experience was a blast. The songwriting competition was a total whim. I had written some songs just for fun. I entered two. One made it. It surprised the hell out of me. The experience became the book because it triggered thoughts of what happens to the dreams of the young when we get older.
If you were given the choice to be a famous musician instead of a writer, what would you choose?
Twenty years ago, a musician. Today, a writer. No question. I also think I'm a better writer than a musician, anyway. LOL. But I can still play and sing okay, hold a tune. Still love it. Still love music to my core. But I think I have more to say as a writer.
What are the pros and cons of being a writer? How many hours a day do you like to write?
It's solitary work. That's not always the best for many. But being alone doesn't mean lonely. It's good for me. I love people, but I also enjoy solitude. It re-energizes me. It's also the place where the dreams are, the stories are. They are all hidden in those quiet places. I don't write every single day. But I write or research or edit regularly. I write in spurts, sitting at my desk no more than two hours at a stretch. It is then that I have to take a wallk, do something else. Sometimes I get back at it. Other times, not.
Do you have a specific room or nook that's reserved as your writing space? Or do you just write whenever and wherever?
I recently built a writing shed on my property. It's 8X10 feet, barnwood walls. There's a desk a chair, bookshelves, a fan, a heater and lot of artwork on the walls—my son's and stepdaughter's drawings, paintings, and photography. They are both great artists. I also have a ceramic bowl my younger son turned. These are the things I love. I have always wanted a Dylan Thomas-esque shed. So, minus the Welsh countryside, I have one.
On days when inspiration is running low, what do you do to perk yourself up and keep writing?
I don't believe in writer's block. I think it's an excuse. Go do the work. Even if it's just a few sentences, write something. Research something. Read. Waiting for inspiration is Waiting for Godot.
What is the best advice you could offer to, not just young authors out there, but any young person struggling to find their place in the world?
Read. Read a lot. Read the classics, the new works. Read poetry, nonfiction, fiction. Read, read, read. Then write, write, write. There's no trick. Also, do other things, experience the world.
What are your thoughts on the technological age and book promotions through social media? Have you had a positive experience with AllAuthor so far and does this seem like a platform you would recommend to fellow authors?
I'm fine with the new technologies. Comfortable with them. But I don't think they always generate much in terms of sales. Buzz, yes, But sales—that's a different thing. That said, writing and "sales" are two very different things. In this day and age, indie writers have to think a lot more than in the past about sales and marketing. It's not the fun part; the artistic part, but it's necessary. I use Twitter, Facebook, and Instagram. I post daily. And it keeps me engaged with readers. I think we are all still trying to find out what works best. I think authors should stay open to what's new but also what is right for you, your genre, and your lifestyle.
Share David W. Berner's interview
Connie Lafortune interview
Catherine Taylor interview