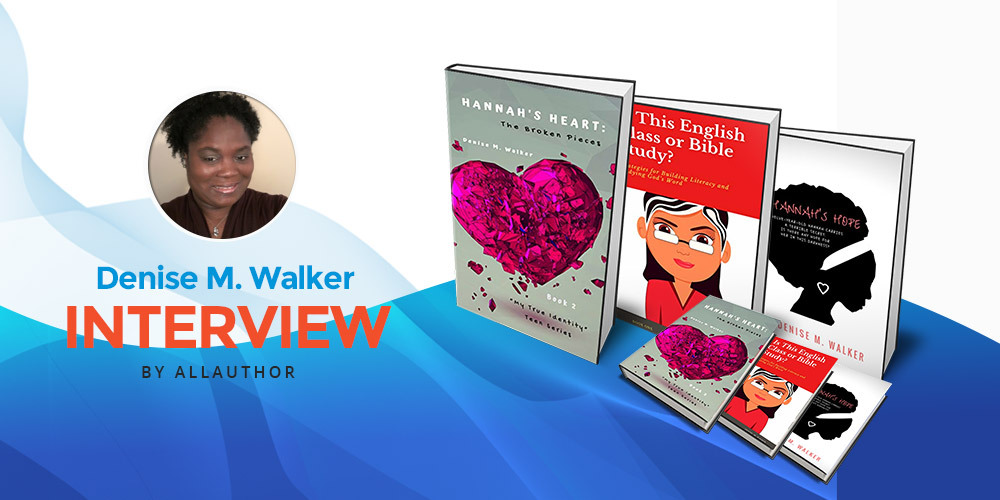 Being a minister, a 20-year educator and entrepreneur, what inspired you to start writing?
Although I have been writing devotionals and journaling for years, I felt led by God to write. I believe I can help someone through my writing.
What is Hope-in-Christ Ministries about?
Hope-in-Christ Ministries consists of a devotional blog, two podcasts, a Christian book club and my speaking ministry. We seek to take the message of the cross to the world, to build biblical literacy and assist others in finding their true identity in Christ.
How was your experience of conducting your podcasts, Hope-in-Christ blog and the Hope-in- Christ Book Club?
My experience has been very busy yet amazing.
What values do you set for yourself as a Coach for small Christian publishing companies?
As a Christian company, I honor the word of God in all that I do in business.
What is the objective of Armor of Hope Writing & Publishing Services, LLC?
The objective of Armor of Hope is to assist Christian authors and authors of children's books with copy and developmental editing, the publishing process, and coaching clients in writing.
What was your reaction on finding out that your first journal, Re-Presenting God is on the top 100?
I was excited. It was also a finalist for devotional of the year in 2018 because of its uniqueness.
What is one thing that has changed after being an author? Do you miss anything?
My time management has definitely changed. I have to balance a lot more now.
How often do you travel to teach biblical literacy, mentoring girls and women about their true identity in Christ?
I travel several times a year speaking. I am getting more request lately.
How difficult it was to write a book about religion and spirituality? How much did you research for it and from where?
It is not difficult to write about the message of the cross. I am a Christian; therefore, it is my everyday walk. I read and study the Bible all the time. It is my resource as well as Christian related reference books.
"Re-Presenting God" is a great guidance for the youth backed up with supporting Biblical evidence. How much did you research to write this book?
The Bible was my source of reference when writing Re-Presenting God and my other journal, Is This English Class or Bible Study. I also used the Strong's Concordance for the original definitions of the Hebrew and Greek words.
What are some mistakes you made when you first started writing a Christian nonfiction and how can other authors avoid them?
I believe I made the mistake of focusing on youth only when my first journal should have been marketed to everyone.
If you were given the opportunity to form a book club with your favorite authors of all time, which legends or nonfiction writers would you want to become a part of the club?
I actually have my on online book club, Hope-in-Christ Book Club Facebook Group. If I were given the opportunity to add a few legends to the group, I would add Jacqueline Thomas (Christian Fiction), Francine Rivers (Christian Fiction), Priscilla Shirer, and Pastor Joyce Myer.
You just turned 43. What are your goals for the coming year?
My goals for this year are to keep pressing forward in ministry, business, and obeying God with every step I take.
What are some of your upcoming projects? What can your readers expect from your next book featuring a family of swans?
I plan to complete another Bible study journal and a women's inspirational novel.
How did you come to learn about AllAuthor? How has this website helped you?
I learned about AllAuthor through some of my author friends on Facebook. It has helped grow my reach.
Share Denise M Walker's interview
Mahogany SilverRain interview
M. Anderson interview