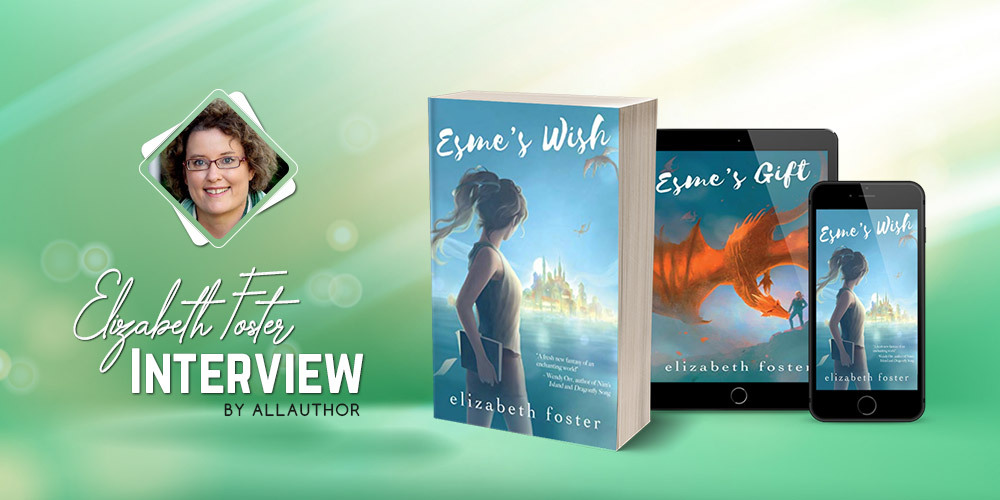 Tell us a little bit about yourself and your life growing up.
I grew up in Brisbane, Australia, one of five children. We didn't have much money and were left to our own devices. I wish I could say my childhood was idyllic but I remember being bored a lot! Many of my best memories were of trips away: I remember piling in the family car once a week and driving to the Gold Coast for a swim. I remember going on trips to the outback with my father, and fishing trips, too. In my early teens we made unexpected trips to Papua New Guinea and the Solomon Islands and I have vivid memories of those places – the vibrant colours, the heat, the different cultures, the newness of it all. My sense of adventure started young.
Who first introduced you to the world of literature.
I was a bookworm from early on – the only one in the family. The local library was my introduction to literature. I loved disappearing into a book and absorbing the worlds within.
Has there been any incident in your life that inspired you to choose fantasy as your genre?
I read the Harry Potter series with my children and it was so much fun! At the end, we all missed the amazing world. That's when I decided to write stories of my own. I was painting at the time so I swapped canvasses for notebooks. Nobody thought I would finish a whole novel but I loved the challenge, and am a very persistent (some would say obsessive!) person.
As an author now, what does your daily schedule look like? How do you maintain the discipline and keeping up with deadlines when working at home?
I was very disciplined when I first began writing. I am presently trying to get back into that routine but it's hard. Writing has become both quicker and more exhausting. I often write in cafes or libraries – away from the distractions of home. When I am at home, listening to music, playing piano or reading amazing books helps me get in the mood to write.
Who do you usually go-to when it comes to writing advice?
My son edits my books and gives brilliant writing advice. He has an English degree and writes fantasy himself.
What was your inspiration behind the story of "Esme's Gift?" How long did it take you to write this book?
Esme's Gift is the second book in the Esme series. The first book, Esme's Wish, took around seven years to write and publish. Esme's Gift took two. I always planned to write a trilogy and the second book is a bridge between the first and the last, but also a complete story in itself. It was tough to write – the third book is proving much easier.
Who inspired the character of fifteen-year-old Esme Silver in "Esme's Wish"?
She is probably most like me, not that I planned it that way. Thinking back, I lived overseas for a year, away from my family, when I was her age – so in a way, we both set off on adventures at the same time! Regarding her personality traits, I am fairly quiet but determined, as is she.
What has been your most enjoyable experience as an author? What do you wish was different?
I never ever thought I would end up spending my days writing fiction. It's still quite surprising to me that I can! The writing, when it is going well, is extremely fulfilling. And I love hearing from readers who have enjoyed the stories. It is such a privilege to have my work read. To answer the second part of this question, I wish the path to publication was easier. My story is a little hard to categorise and it was extremely hard to find a publisher. Fortunately I finally found one in small press, Odyssey Books – 'where books are an adventure.'
How do you keep your stories interesting and from becoming repetitive?
I did worry that might happen but it hasn't yet (I hope!) Plotting helps, and also spending a few books with the same characters. They have been through a lot together and I love seeing how they deal with the tough situations into which I put them! I always try to put an original spin on things because it is more interesting to write. Adding humour helps break things up, too.
What are some rules for writing fantasy? What got you interested in this genre?
I think the most important rule is to actually set some! Keep the magic as consistent as possible and impose limits on it. Then you can let your imagination run wild and your world will remain believable. The Lion, the Witch and the Wardrobe hooked me on fantasy. I still remember the rush of excitement when 8-year-old me went through the back of the wardrobe! Nothing else compares to the escapism fantasy provides.
What challenges did you face while depicting the love between mother and daughter in your book, "Esme's Wish"?
Esme's mother is missing, so I was working with someone absent and had to approach things a little differently. I have studied psychology so I mostly focused on that angle. What is it like to lose your mother at a young age? How does that affect your development? At the start of her search Esme idolises her lost mother. The love she has for her is the simple, unconditional love of a girl who has lost the most important person in her world. By the end of the story Esme is seeing her mother as a real person, flaws and all, the way a teenager would.
How important do you think book covers are? Who usually designs your book covers?
If I like a cover I am much more inclined to find out about the story inside, so I consider them extremely important. All my book covers are illustrated by Furea, a talented artist from Melbourne, who spends a lot of time getting the design and colours just right.
Who is your target audience? What are some things you wish your readers would take away from your books?
This series has found its sweet spot with readers from 10-14 years of age, although adults who like getting lost in other worlds enjoy the stories too. Growing up can be messy and confusing, and books can be a solace and a refuge. I'd like readers to come away from my stories with a sense of hope for the future.
What are your plans for the future? Where do you see yourself as an author in 10 years' time?
I'd love to have written ten books by then. And then I'll just keep writing more! I think my books are becoming more character-driven but there will always be an adventurous element in there somewhere.
Are you enjoying your experience with AllAuthor so far? Would you recommend this platform to your author friends?
I've tried lots of different platforms over the years and AllAuthor is one of the best. I wasn't sure what to expect and have been more than impressed. I've already recommended it to the other authors at Odyssey Books. I have featured one of my books on AllAuthor so far and plan to feature more in the series.
Share Elizabeth Foster's interview
Reyna Marder Gentin interview
Catherine P. Muller interview