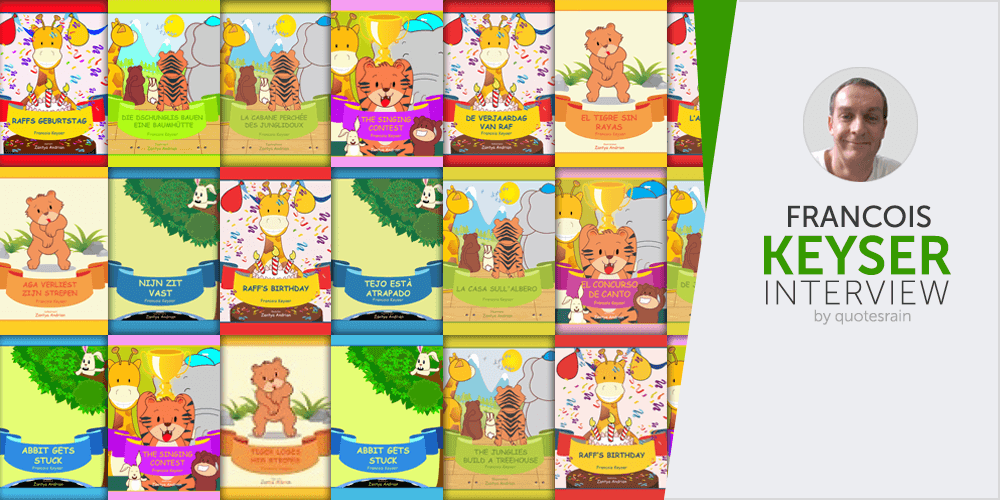 Tell us about your life and your struggles.
The biggest struggle has been following my passion to be an author. Since I started writing in 2010 it has been a difficult path to getting published, selling books and trying to find out what can help me or any other new author succeed. What has made it harder is the fact that I left my day job to become a writer. I do not recommend that anyone give up their day job to become an author until they are successful and can survive from their income as an author.
How passionate are you about writing?
I love writing. If I could I would do nothing else.
How long have you been writing and what inspired you to become a writer?
I have wanted to be an author since I was a child. I used to write stories in notebooks just because I loved writing so much. At that time I did not care if anyone else read my stories but as I grew older I knew I wanted to write books for a living. I always preferred to write instead of studying for exams. I wrote some poems as well and even submitted them to try and get published when I was a teenager.
How did you get the idea for your first book?
The idea for my first book was inspired by our eldest daughter and her Nici brand tiger soft toy.
While choosing a name for your character, what aspects do you consider that determines what you finally call them?
With my children's books, some of the names came from our eldest daughter. When I started to write the books, she was could not say "rabbit" yet. Instead she would say "abbit" so I used her pronunciation as the names of the characters. For my novels I feel that the names we are used to, take away from the story in some way.
Do authors in general and you in particular plan series beforehand or do they just happen?
I can't speak for other authors but I think a series can either be planned or unplanned. I certainly never planned my children's series. Once I wrote the first book, I found I had another story and another and before I knew it I had a series. I think authors need to decide if they can tell their story in one book or if they need to divide it into a series of books. I expect publishers will also have a say in the length of a book and the genre and target market will also be influencing factors.
How do you choose which stories to tell?
I write stories which I am inspired to write. Thus far, I find that this means no book I write, apart from children's books, is in the same genre as another.
Do you ever get writer's block?
I can't say that I really suffer from writers block. If I start to struggle I will stop and come back to it later the same day or the next day. I generally don't have long periods of being unable to write. My writers block is generally not having the time to write because life happens and other things need to be taken care of.
Do you have a "reader" in mind while writing?
I do think of my readers while writing. I think as authors we have to. It is what keeps us honest and makes us strive to deliver the highest standard of work we possibly can. We love reading great books and obviously so do our readers. It's our responsibility to give them a great and enjoyable experience.
Who is the first person to read the first draft of your books?
I will normally ask my wife to read the first draft if I think it necessary although now with my novels I will be asking potential readers to read them and critique them before they are published.
How do you get reviews? Which was the best review you ever got?
Getting reviews has always proven to be hard for me. They are almost like the holy grail for authors I think. The best reviews I have had have been personal, verbal feedback received from readers. It's great when people recognise and know your book and can speak about it with you. But we can't reach all our readers personally and every review is just as important as the next regardless of it's format.
What does the word "story" signifies for you?
The word "story" encompasses everything about a book. The story that is told, the characters, their flaws, weaknesses, strengths, challenges, the plot as a whole and the story behind the story. Why did the author tell the story? What motivated them to tell the story and use the characters and settings they did to do so?
Do you think an author should be bound by Genre?
I don't think authors should be bound by genre. Sure, they will have loyal readers from the genre they were initally successful in but if they write in a different genre they can gain new followers and existing loyal readers may well be willing to discover a new genre when the author crosses over. Authors are storytellers and they need to tell the stories they believe need telling.
Are you currently working on anything?
I am currently working on a novel with the working title of "Omega Horizon". I will describe it as a romantic sus pense novel. In short, a young man and women find themselves on the run from people tasked to eliminate them by people who believe that if they were to become a couple their love could end the world.
Do you have a special time or place for writing?
I prefer to write in the daytime. I do not currently have a special place to write although I do find inspiration in bright sunny places and peaceful or natural surroundings.
How do you promote your work? How will QuotesRain help you in your book promotion and sales, would you like to refer this platform to your author friends?
I currently promote my work through social media, mainly Twitter and FaceBook. I think Quotesrain is a truly awesome platform and I love that you can schedule and automate your tweets, upload your books and build a great author profile. Quotesrain really provides a personal and professional service and I really feel at home as an author on your platform. I have already promoted the platform through my social media and will continue to do so. It's a pleasure to use and very ser friendly.
Would you like to share something with your readers and fans?
Firstly, I would like to thank all my readers and fans for their support and for reading my books and making them as successful as they are. Readers and fans are an author's validation that we are doing something worthwhile and making a difference to people with the stories we tell. I would also like to say a very big thank you to my wife and daughters. Without their patience and support I would not have been able to write the books I have written and am writing. Last but not least, thanks to Mady and the team at Quotesrain for a truly wonderful author platform and their support and promotion given to me thus far. I would also like to ask anyone who is interested to review my books to sign up over at my website so I can send them sample chapters and books as and when they are available.
Share Francois Keyser's interview
Susi Wright interview
Arleen Alleman interview