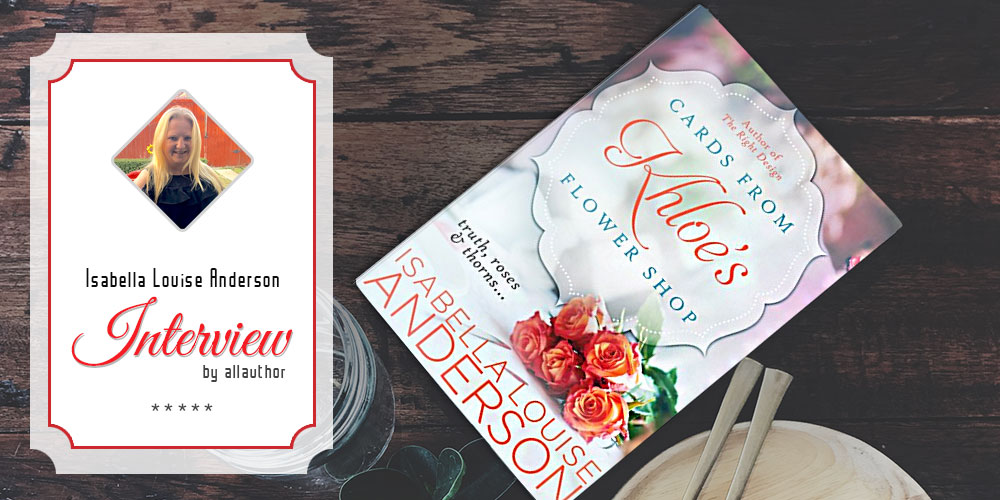 What was your childhood like? When did you first start writing?
I had an amazing childhood, and grew up loving books. As for when I started writing, I can't remember a time when I wasn't. It's something I've always loved to do.
How did your taste in books and genres change as you grew up?
No.
What would you be doing today if you weren't a writer?
I'd own my own inhouse cake business.
Who are some of the authors that inspired you to become a writer and who inspired your writing?
Emily Giffin and Danielle Steel, and as lately, James Patterson, too!
What drew you to the genre of contemporary romance? Are you interested in writing in any other genre?
I've always loved to read romance, so any kind of subgenre I was normally interested in. And, like I mentioned above, I'm really into James Patterson right now, mainly because I'm learning on his craft, rather companying my works to other authors in my genre.
What inspired you to write The Hollywood Setup? How did you come up with the character of Chelsey?
I've always wanted to write a short story, and since I was having severe writer's block with a WIP (that I've set aside, for now). It was fun to do, and not only did it take my mind off writing a novel, it was a nice change. As for Chelsey, I came up with her because I love entertainment news, so the idea just started formulating.
Did you have a high school nemesis like Chelsey did? What is your favorite memory from your high school days?
No, I didn't have any nemesis like Chelsey, but there were a few girls who I just don't get along with. My favorite high school day memory…well, none that really stick out. Honestly, I just wanted to grow up and get away from drama.
Who is Khloe Harper and how does she help in spreading love?
Khloe Harper is one of the main characters from my book "Cards From Khloe's Flower Shop." She owns a florist, and one of her favorite things to do is share joy to others, by brightening up a recipient's day.
What was it like to collaborate with other authors for Merry & Bright? What are some of the things you learned from them?
When I was asked to collaborate my short story "Meet Me Under the Mistletoe," I was thrilled. As one who loved the holiday season, this was right up my alley. While we didn't work together on one piece (each of us wrote our own), having my name on the cover of the book was very surreal. As for what I learned from them—well, I'm still learning from all of them.
Have you ever read a book that you wish you had written?
Oh, yes, and there way too many to name.
Can you tell us about Scentsy and what you do there?
I've been an independent Scentsy Consultant for a few years now, and love it. From scents, maintaining a clean home, stuffed Buddies for kids, we have it all! Scentsy is a wickless candles and scented fragrance wax for electric candle warmers and scented natural oils and diffusers.
How has the Romance Writers of America helped you as an author?
I don't really browse on there too much, but do love the magazine, and find the articles to be helpful!
What book ideas are you currently working on?
I'm working on a new WIP that I stated in June. I already have the cover for it, and am just over 38,000 words. I'm loving it.
Share Isabella Louise Anderson's interview
Gina A. Jones interview
Sheila Kell interview