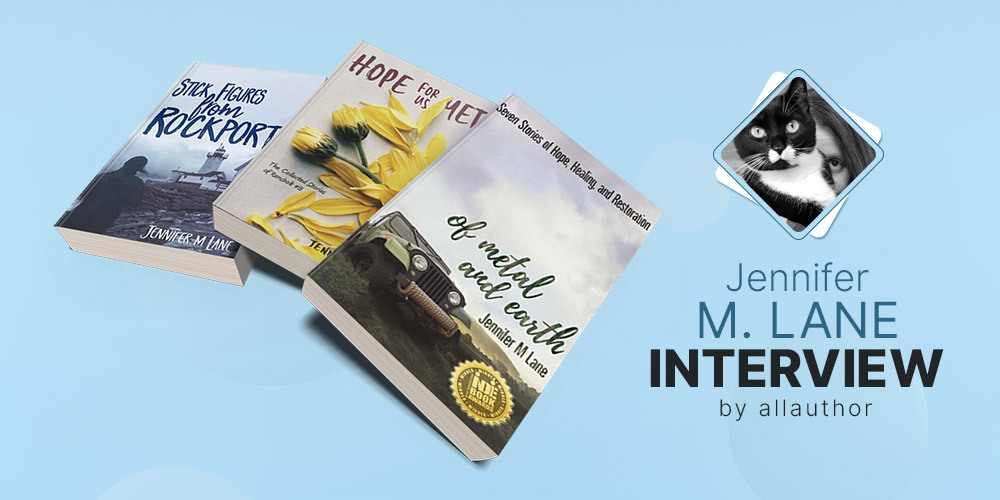 For how many years did you live in North East, Maryland? Do you have any memory from the time you grew up here?
I grew up in North East, Maryland, a tiny town at the top of the Chesapeake Bay. Unlike the suburban sprawl where I live now, my town had a Main Street where I was bound to run into people I went to church or school with. I stomped through woods and waded in creeks to find fish. We went camping and walked trails down the peninsula to the lighthouse. I rode my bike down safe streets, past houses and people who knew where I lived. Growing up like that in the 80s taught you a lot of respect for your neighbors, the town, and the landscape.
What did you learn from serving as editor of the newspaper in Barton College?
I was a journalism student at the time. I learned a lot about writing and editing there, and though I hold a fondness for journalism and objectivity in writing, I found I was more passionate about human stories and escape from the outrage than facing them every day.
How has holding a master's in liberal arts with a focus on museum studies helped you in shaping into a writer?
I have always been inspired by our relationship with objects. Beyond the necessities, the things we buy, like cars, are largely aspirational and say something about who we are and want to be. As our relationships with those objects change, they take on new meaning. What means something to me, may have no value to you at all. Eventually, that thing we loved becomes trash to us and nostalgia to someone else. There are so many stories in the objects around us and museums are a fascinating way to be sure those stories endure.
What were some unusual fact you discovered while researching for your thesis on the material culture of roadside memorials?
I was mostly concerned with the material culture. Why would someone place a teddy bear at the scene of a crash that killed a man in his 60s? Roadside memorials have three main purposes. They help loved ones express their grief, they help reclaim the disenfranchised bereavement by outwardly recognizing the innocence of the soul that was lost there, and they serve as a cautionary tale, whether the intention is to highlight carelessness, road conditions, or even serve as a reminder of the humanity of other drivers. I was surprised at how open and willing people were to talk to me, both land owners and those who built the memorials.
How would you describe your experience of co-hosting a daily automotive blog?
Daily blogs are exhausting. It can be a challenge, even with co-writers, to create engaging content on a daily basis. It does create a routine for writing, and it trains your brain to manage writing time efficiently.
STICK FIGURES FROM ROCKPORT is a story of loss and recovery, an ode to the family you come from. What talents did you inherit from your elders? Were any of them a writer?
Rockport was entirely a work of fiction. None of my family's stories influenced the book, but my father's mother was a writer. We talked often of the books we read and I grew up surrounded by her vast interests. Hemingway, Nora Roberts, and Stephen King were all on her bookshelves.
How did you begin writing The Collected Stories of Ramsbolt series? Which book in the series was the most challenging to write?
Growing up in a small town that's undergone a revival, I am drawn to rural spaces on the brink. I wanted to bring readers into a small town as it makes a comeback. Each novel tells the story of a different town resident, and each book has a scene that overlaps a previous novel, so you see it from a different perspective. These are character-driven novels, and as the series goes on, you see how deep the connections between townspeople run. They're all parts of the same whole. Hope for Us Yet was perhaps the hardest book to write so far, because the town goes through a rough time.
While writing your book, Of Metal and Earth, did you ever think of it becoming a bestseller? What was your reaction when the book won the 2019 Next Generation Indie Book Award for First Novel?
I never thought it would become a category best seller. Metal is told in an unconditional format. Because it follows seven owners of a Jeep over forty years, each of their stories is divided by the transfer of ownership title. I queried nearly 150 agents and was ignored by most of them. I only one full request, and the rejection was harsh. I chose to self-publish it because I loved the book so much. I hired an editor and figured I would throw it into the world and let the wolves have it. It turns out readers have loved it, too. It remains my best-selling book. I was shocked to win that First Novel award. I'm humbled that it's been so well received and I still miss writing about that little Jeep.
Who inspired the character of Tamsin Eliot in "Stick Figures from Rockport"?
There was no one person who inspired Tamsin. The book came from the idea of writing a story based on an object. I was wearing a green Barbour jacket the day I started writing that book. The story grew from the question "How could this coat, passed down to a new generation, change a life?"
Who is your favorite character in The Collected Stories of Ramsbolt series? Why?
There are so many wonderful characters. Helen is based on my grandmother. Logan is close to my heart because she's so fierce and independent. Penny has this selfless drive and learns that there's more than one way to heal a person. Arvil is this grump with a soft side. Honestly, I think Kyle might be my favorite right now. Readers will meet him in the next book. He rescues a puppy.
How do you think concepts such as Kindle, and e-books have changed the present or future of reading?
The resurgence in brick and mortar indie bookstores is definitely proving that ebooks live alongside rather than dominating the reading industry. Humans, even the most introverted, crave connection. In a world where the internet seeks to take so much of it away, I think readers are being drawn to the brick and mortar experience again. And that's great for writers. Online social media engagement with readers is nice, but nothing replaces meeting a reader face-to-face.
What are some author milestones you've achieved so far? What more do you hope to achieve in ten years time?
Most of my milestones feel business related. Starting my own imprint, marketing my work, learning to reach readers in my genre. Those are things that aren't intuitive to a writer, or even to someone like me who's been a career marketing professional.
If you had a chance to rename any of the books that you have read so far, which one would you choose for the same? Why?
I think I would rename the Ramsbolt series books to title them after the characters. Logan's Story. Penny's Story. After outlining, writing, editing, crafting the book blurb – coming up with a few words to use as a title can be oddly stressful sometimes.
Is there anything you are currently working on that may intrigue the interest of your readers?
Ramsbolt is growing. New residents are moving into town and we'll be spending more time with some favorites. Though romance isn't a main focus of the series, I think readers will be happy to know that Sandy will finally get some page time. I have several short stories coming up free for my newsletter subscribers, too, that I think will be of interest.
How did you come across the AllAuthor website? Could you tell us your thoughts on the website and if there's anything we can do to improve it?
I found All Author through an indie author Facebook group and I've loved the images you provide and the ease of use. I'm never quite sure where to find the new 3D cover creator, not expecting it to be under Magic Tools. But I always find it. Thank you for providing these amazing services and for your support of the indie community. You're a gem!
Share Jennifer M. Lane's interview
K.C. Julius interview
Andrea Roche interview