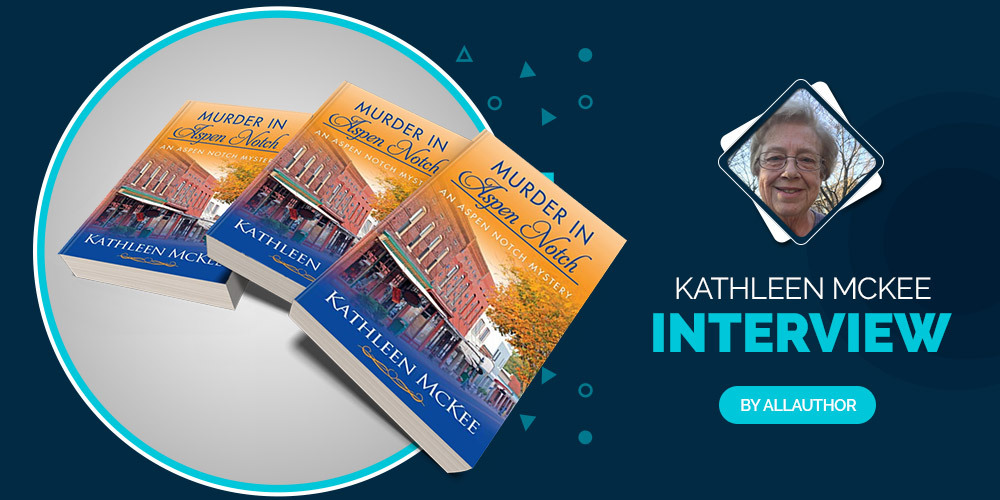 Since how long have you been living in Southeast Pennsylvania?
I moved to Chester County, Pennsylvania, in 2013 after retiring from my teaching position at Marywood University in Scranton, Pennsylvania. My parents had lived in Chester County, and I always loved the rural farmlands and small towns.
Did your parents ever read you bedtime stories? If so, which one was your favourite?
No doubt, my mother read to me when I was very young because reading in bed before "lights out" became a favorite pastime throughout my childhood. My favorite book as a young girl was Heidi. In fact, I read it countless times, picturing life in the Swiss Alps for an orphan brought to live with the curmudgeon grandfather she'd never met. I don't know why the story touched my heart so deeply. Perhaps it's time to revisit Heidi.
What are some of the most profound "shower thoughts" you've had?
I can't say that my "shower thoughts" are very profound. I'm usually wondering what mischief my springer spaniel puppy will get into while I'm washing my hair.
Who inspires you to write characters of women who are strong, generous, compassionate, and capable?
There have been many women in my life who were strong, generous, compassionate, and capable. My father's mother was a remarkable woman who traveled by herself to Washington D.C. from Illinois at the age of 18 to serve her country in the WWI war effort. My mother was a military wife who never complained about another relocation. Instead, she'd announce to her six children that we'd be experiencing a new adventure. Mom always made a house our home, full of warmth and hospitality. I also knew many Catholic nuns through the years who taught me to be a kind and thoughtful trailblazer. All of them have inspired me.
How do you write a heart-warming story based on the memories of people you have met and places you have experienced?
Many authors have written that they get ideas for characters based on someone they knew. The same holds true for settings. It's so much easier to describe places you've been. For example, I once made a retreat in a cabin in the woods similar to the one in Poustinia: A Novel. I also lived in Scranton when the freak snowstorm that stalled over the city caused massive headaches for travelers on I-81. As I wrote in No Gifts to Bring, tractor trailers jackknifed on exit ramps, blocking all cars from getting off the highway. Drivers were stranded, many just leaving their vehicles in search of a warm place to stay. The heart-warming element evolves on its own, perhaps due to a combination of dialogue and events that tug at one's soul.
How much did you research to set "A Specter of Truth" in early 19th century Kimberton, Pennsylvania?
Writing A Specter of Truth took a tremendous amount of research. The inspiration for the story came from a visit to my local post office. As I gazed around me, I noticed a really old building on each of the four corners of the crossroads. A sign in front of one of them identified it as being built in 1796. Upon my return home, I googled to learn that all of them were built in the late 1700's, then purchased in 1818 by an entrepreneurial Quaker teacher as part of a 200-acre parcel. He used the large stone house for his home and a boarding school for girls. The current post office was a grist mill. The tenement became an inn for the visiting parents of the girls and the old Bear Tavern became a general store and post office. Having once taught in a boarding school, I could imagine a young farm girl having the opportunity to get a formal education. Of course, I knew little about education in 1818. Nor did I know anything about the clothing, ways of cooking and farming, transportation, grist mills, and living conditions in 1818. It was a fascinating journey of exploration to create an imaginary story that relied on historical facts.
Is there any story from your real life that you have always wanted to write but haven't yet? Why?
All of my books contain at least one element of my own life. When I wasn't sure what I wanted to do in my retirement, I wrote about Vicki who made a retreat at a poustinia (cabin in the woods) to make a similar decision. Lizzie, in A Specter of Truth, wanted to become a teacher but needed a formal education. Sue, in No Gifts to Bring, felt that she had nothing to offer anyone. Life's changes were weighing heavily on her. I've toyed with two stories in my head based on family history. I'd love to create fictional accounts of the life of my great, great grandfather who traveled from Ireland to the United States as a young man in the mid-1800's and my dad flying P-52 Mustangs in WW2. Both would take a huge amount of research for the background, but they'd make wonderful historical love stories.
If "Poustinia" were to be made into a movie, which actor would you want to play the part of Victoria?
I picture a strong American character actress like Meryl Streep or Annette Bening as Victoria in Poustinia: A Novel. At the beginning of the story, Victoria was a bit stuffy. It was only through her interactions with the other poustinia guests and the nuns at the monastery that Victoria loosened up, eventually deciding that she'd like to be called Vicki. I think Meryl or Annette could exemplify that transformation.
How did you begin writing the "An Aspen Notch Mystery" series? How many more books are you planning to write in this series?
Readers told me that they loved Sue and Alan in No Gifts to Bring, a cozy holiday murder mystery. They wanted a sequel, with Sue and Alan working together again. I decided to create an imaginary town in the Pocono mountains of Pennsylvania, Aspen Notch, and begin a series with them now married. In a sense, No Gifts to Bring is the prequel to the new cozy mystery series. I'm currently working on the second book in the series and don't know yet how many will follow. As a child, I loved the Nancy Drew mysteries. In my mind, I picture something similar for the Aspen Notch mysteries.
How long did it take you to write "No Gifts to Bring"? What 'struck' you with the idea for this story?
It took about 10 months to write No Gifts to Bring. The inspiration for the story was the real-life freak snow storm that shut down the interstate highway. Since I needed a reason for a lone woman to be traveling on I-81, I imagined that she was heading to a winter resort for the holidays. Of course, that set the stage for why Sue was alone and the emotions she was feeling. Then, because I knew that drivers had abandoned their cars on the highway, Sue was rescued by a seemingly kind young man on a snowmobile. She and three other travelers were brought to his mother's home in the town that I knew was right off the exit ramp. Murder and mayhem followed, each wondering "whodunit."
What is your writing goal (get translated into 50+ languages, do a world book tour, etc)? How close do you think you are to achieving that goal?
My first writing goal is to entertain readers with quality stories that are uplifting and enjoyable. Based on feedback, I'm well on my way to achieving that goal. My second goal is to be a popular writer with a large fan base. That's a challenge that I'm working on through social media, Amazon ads, a newsletter, and my webpage. In fact, when I'm not writing my next book, it's where I spend much of my time. It would also be a huge honor if my books were to be recognized with awards or film rights. I suppose my second goal is more of a dream since, at this stage of my life, I have no intention of finding an agent or landing a deal with a traditional publishing company. I'm very content to be an independent author. Still, miracles happen!
What kind of takeaway do you want your readers to get from readings your books?
I want readers to know that, despite our challenges in life, we can overcome obstacles. Every person has faced deep sadness at some point in his or her life. How we handle that is what can make or break us. Bitterness and rancor do nothing but wither our spirits. In each of my books, characters deal with issues such as the loss of a child, a physical handicap, or a betrayal of some sort. It is through the kindness and compassion of others that they were able to rise above their difficulties. The same is true of us in real life. Let us be messengers of peace and joy.
When you're not writing, what are some you like to do to kick back and relax?
I've always enjoyed reading, especially mysteries and historical fiction. My hobbies include sewing, knitting, crocheting, swimming, and cooking. Many of those have been put on hold since my springer spaniel puppy, Maggie, loves to grab yarn, pins, and anything within her reach if my attention isn't on her. I suppose spending time with Maggie is now what I do to kick back and relax.
What is the sweetest thing a fan has ever said to you?
I'm always thrilled when readers tell me that they love my stories. Many of them encourage me to keep writing because they're waiting for the next book to be published. Perhaps the sweetest comment has been that my books would make good Hallmark movies. I took that as a compliment because Hallmark is known for uplifting stories where characters overcome challenges. Most of us like happy endings.
What is your takeaway based on your experiences with AllAuthor?
I'm very impressed with the level of support for independent writers by AllAuthor. The website creators understand the importance of a social media presence, and they have provided tremendous tools for pro members at a very reasonable price. In the past, I spent hours trying to create ad banners to post on Facebook. I can now make beautifully-designed banners and gifs in seconds. Instagram and Twitter were neglected by me because there were just not enough hours in the day. AllAuthor tweets for me and connects me with other authors and readers to increase my visibility. I'm tremendously grateful!
Share Kathleen McKee's interview
Bambi Harris interview
Ginny Fite interview