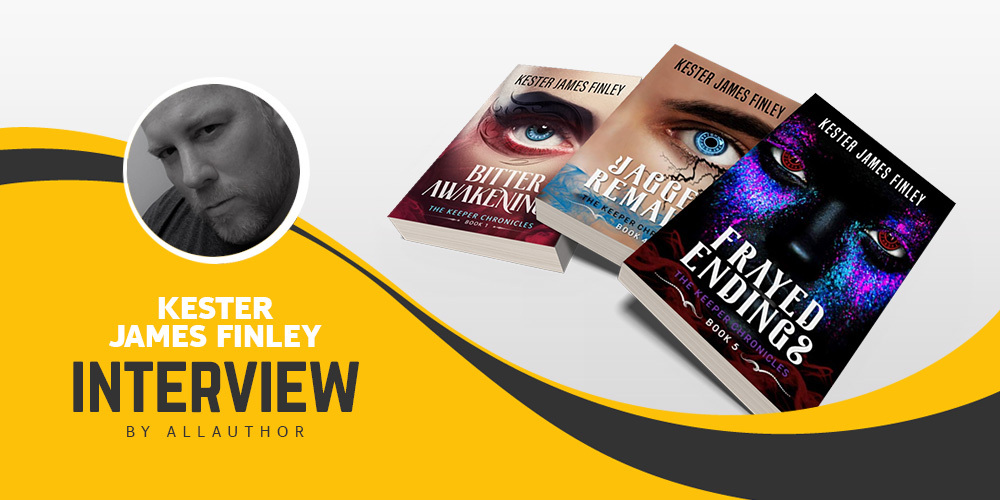 Growing up which was one of your favorite comics?
I had so many favorites growing up that it's hard to narrow it down to only one. Starting out, I wasted many a Saturday afternoon on the Archie Comics Digests offered at local grocery stores near the checkout. I also really enjoyed Marvel's Avengers, X-Men, X-Factor, X-Force, and The New Mutants along with DC's JLA & JSA. Anything with a splashy cover featuring a multitude of characters caught my eye and soon I expanded into independent companies and everything they offered.
According to you, how important is it to never let your imagination die?
I think it's very important to never let your imagination die regardless of profession or where one finds themselves. Without it, many of the things we've experienced in life would not exist. It helps us in numerous ways. It gives us hope, it offers dreams, it can sometimes problem solve, and allows for random escapes from reality. We carry it with us always and should always allow for a little bit of imagination, for the magic, to be released into the world.
What are some of the challenges you've experienced as a suspense writer?
For me personally, one of the biggest challenges has been ensuring any suspenseful scenes don't automatically drift into horror or end up falling flat. I tend to write supernatural fantasy that could easily border on horror so when it comes time for suspense, I have to pay special attention to anything I add within the scene. I find it challenging to hold back certain details or actions within the scene because I want to add the gruesome or race through in a blur.
What kind of cultural value do you think reading and writing has/brings?
I believe it brings knowledge and development. Reading and writing opens up many doors and continues to allow expansion and learning as we grow. It makes us better informed, educated, and allows up to experience the life and times of people, places, and times we may not be aware of or have ever or will experience. Being able to read and write allows for greater depth and a better position within society that can be expanded upon through use as we learn, grow, and achieve while exploring, understanding, and interacting.
What is your writing kryptonite? Inversely, what is something that never fails to inspire you?
My biggest hindrance to writing has always been my overly procrastinating nature. If I can put it off, I will do so happily and foolishly. Once I acknowledge what I'm doing and force myself into a writing frame of mind, there's no stopping me. Music inspires me when the desire is lacking along with getting out of my head, if only briefly. Add to that a chance for walks outside, an afternoon car ride, or busy work with a background soundtrack and I find myself swimming in inspiration and new ideas.
Normally, how long does the research process for a book take? What kind of research did you have to do for writing supernatural suspense books?
I usually spend a few days creating a brief outline of the story I want to write. During that process, I'll scour the internet for information that I may need and include it or save the pages in a file that I can reference when required. The research I have done when writing my first book series included just about everything. I researched witchcraft practices, folklore, blood rituals, names of demons, color correlations with magic, car models, distances, names of places, foreign surnames, recipes, styles of homes, and even what certain clothing items were called. It has become standard practice for me to keep several website pages open when writing so I can quickly look up information.
What inspired you to write "Twisted Reunions"? How did you come up with the book title?
The inspiration for "Twisted Reunions" actually came about when writing Book 1 of The Keeper Chronicles. I was nearing the end and found myself jotting down additional ideas and advancing storylines that I wanted to include if I decided to run with Book 2.
The odd part about the whole thing was that when the covers for "Bitter Awakenings" were sent to me for approval, among the 4 selections was the cover for "Twisted Reunions" that I instantly snatched up. It fit my idea for Book 2 perfectly! I decided then and there that fate had chosen for me and my muse was kicking me in the rear, so I had to write it.
The title, "Twisted Reunions" fell into place once I fully outlined the book. Without giving too much away to anyone who hasn't read it, the title made total sense that some reunions aren't always friendly or fun and that people are not always perfectly honest and firmly on the side of good. When it comes to magic and the supernatural world there's always a twist.
What qualities about Truddie Mae's character in Jagged Remains do you personally admire?
From the start of Book 1, we already knew Truddie Mae had a way with words. She always brought the southern snark and motherly love to the supernatural craziness. Where once she second-guessed decisions and allowed others to lead the way, her determination and perseverance in "Jagged Remains" shows readers how much she has grown and developed as a knowledgeable leader within the story.
Though in some scenes we see her as trying to revert back to her "let someone else drive" mentality, she pushes through and takes charge refusing to stand down or wait around for someone's approval or opinion. I admire her strength in that regard, her ability to stand up and demand, command, and direct without a care that anyone in her circle might question, think, or retaliate all the while walking the very blurred line of adhering to the rules all Keepers are governed by.
Which was the first book you wrote? Did you publish it or plan to?
I had written smaller stories throughout my childhood though nothing beyond a few pages of trying to bang out the creativity from my then ancient typewriter. At the time, before I knew better, I would have been considered a pantser as I just ran with an idea until life or boredom tore me from its completion. My first fully completed book was "Bitter Awakenings," and was always going to be self-published as I researched that route while I was outlining and had decided that was the best way to get it out there for all to see.
How different would your life be had you not discovered writing?
I couldn't imagine how different my life would be had I not discovered writing. I loved to make up stories when I was younger and enjoyed reading and writing as far back as I can remember. One Christmas gift I was given a typewrite which only fueled my desire to write, read, and create. I think had I not discovered my love of reading and writing so many and so much of my life, and a large portion of the joy, would cease to exist.
I compare myself to my family and extended family members, none of which write for pleasure or profit and most do not read for fun or need. Seeing how they operate, and function only proves to me how very different life could have turned out and that continues to inspire me to continue on this journey. Fear of becoming something else is a great motivator.
If you could bring to life one character from your many male characters, who would it be and why?
From the viewpoint of my friends, I'm supposed to say Gordy. I'm supposed to mention how his clumsy and jovial nature and love of sweets would complement me like a twin. We'd be perfect best buds and roadies.
In reality, I'm definitely saying I would pick Niles Alloway. He's tall, rugged, Irish and Scottish mixed, fond of nature, breaking a sweat, and can take a punch. He obviously has a thing for chubbier guys, tends to not be overly chatty, and could live off the land if push came to shove. Without a doubt, it would be him.
Are you friends with other authors? If so, how have they helped you in your journey as a writer?
I have added many fellow authors to my social media pages and live vicariously through their adventures, but I only interact sporadically with a select few. I tend to have very few friends, but a multitude of acquaintances and I feel blessed to be a part of this massive writing community.
I think the people I've interacted with or followed through social media have helped me with my journey as a writer mainly by just being there and acknowledging our woes. We learn from each other. We support each other's work with retweets and shares or likes and commiserate on the process offering tidbits of sound advice or inspiration when needed.
Which is the next book you are working on? Is it another supernatural suspense?
There are currently three series outlined and ready to roll but only one will make the cut and move to the head of the line. I'm working on a novella series that centers on a town filled with magical inhabitants so it will most likely focus on supernatural suspense though it could also include some potential for superhero activity. I don't want to give too much away, but it's going to be fast and action-packed as instead of being overly wordy I want to try shorter works as I continue to grow and learn.
What is the toughest criticism you've ever received? What was the best?
One of the toughest criticisms I ever received was being told by a college professor in one of my writing classes that my work was "baseline" and that I should only stick to "shorter works of less than ten pages," if I ever plan on writing a book. It hit me hard, at the time.
I think back on what he told me now, five books later, and laugh out loud before patting myself on the back. Good, bad, or indifferent, I wrote and self-published five full length novels because I wanted to, because I desired to tell a story, and because spite can fuel even the most stubborn.
One of the best criticisms I ever received was having a childhood friend tell me how proud they were of my accomplishment and that they couldn't wait to read my work after getting hooked on the first few pages of Book 1.
How do you usually promote your books? What do you think of AllAuthor and would you recommend it to your other author friends?
I usually promote my books on the cheap. I usually have a banner created showcasing my collection or anything I want to promote and then add it to all my social media sites. I then tend to leave a blog posting, a pinned tweet, and fire off a few rounds of advertising if its within my budget. Many times I simply post on my blog or create a tweet and pin it. I am horrible at self-promotion, no question.
AllAuthor has been amazing. I love being able to list all my works and have the links to retail places all in one spot. The ease of use coupled with them keeping track of any price changes along with informing me about page views and sample percentages lets me know where I stand in the writing community and how I can improve. The addition of mock banners and promotion retweets takes the confusion out of what to post and when and allows me some peace of mind when it comes to sending out social media information. I would recommend them every time over many others when it comes to any of my author friends.
Share Kester James Finley's interview
R.C. Davis/C.F. McDaeid interview
Zoe Tasia interview