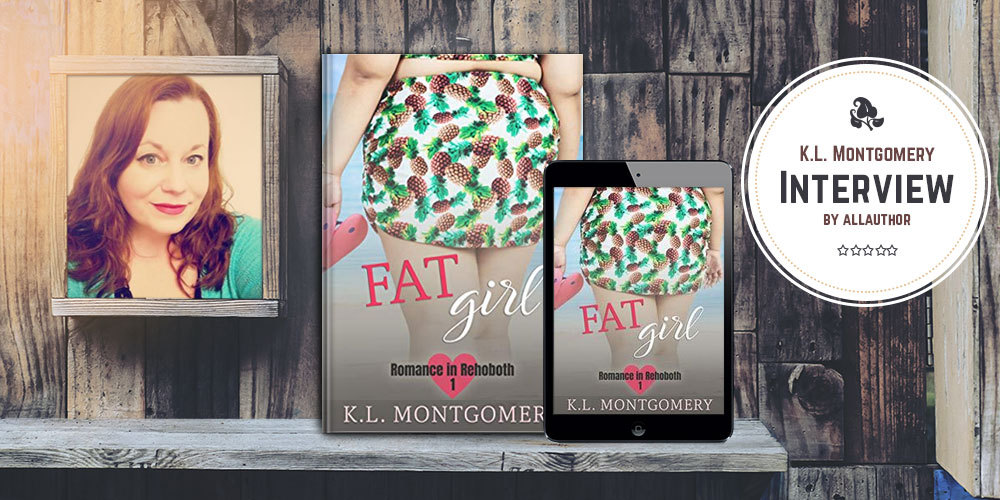 Can you paint us a picture of what life was like for you growing up in Greencastle, Indiana? What hobbies did you have as a child?
I'm the oldest of three children, the daughter of a teacher and a business owner who later became a minister. I enjoyed doing community theatre, playing the piano, reading, writing stories, and swimming competitively.
What do you love the most about writing romance novels? Did you always want to be a writer?
I've written since I could read, which was around the age of 3 or 4 because my mother had taken a break from teaching after I was born, and she needed a student (me LOL). I wrote mostly YA-type stuff when I was younger because I was, you know, a child and an angsty teen at the time. It wasn't until I was an adult that I began writing romance. I love that romance can be used to convey values and ideals and still meet the expectations readers have for two people falling in love and getting a happy ending.
You are well known for your body-positive, sex-positive writing. What inspires you to write about many difficult issues that women (and men) face?
My KL books only feature the bodypositive side of things as there is very little sex in my books. I leave that to my other pen name. But the bodypositive aspect is something I've struggled with a lot as a plus-size woman and a survivor of disordered eating/body image disorder. I know a lot of people struggle (not just women), and I want them to know that everyone is deserving of love and happiness, regardless of their size or shape.
What is your reading comfort zone? How many items at your home are of the color teal?
I don't get much chance to read for pleasure as I'm an editor. Writing and editing takes up about 60-70 hours of my week. My office is done in teal, though.
How did you come up with the titles to your books in the "Romance in Rehoboth" series? When writing a series how do you keep things fresh, for both your readers and also yourself?
The titles are all two words; I've tried to make them as simple and catchy as possible. Each of the series has a different theme of sorts, so I hope that keeps things fresh.
What inspired you to start writing "Green Castles?" Why green? What comes first, the plot or characters?
Green Castles is based on a true story and takes place in my hometown of Greencastle, Indiana. The characters are the most important part of that story, and they are based upon myself and two of my childhood friends.
What was your discovery process and how did you implement your idea of writing, "Given to Fly?" Who is the 'Ellenii' in your life?
That's a good question. I'm not really sure I had a "discovery process." The story just came to me, and I wrote it. I don't have an Elenii in my life, but I sure wish I did. She is an amazing character!
There is a large number of women who are subjected to fat shaming from an early age. How do you think your book, "Fat Girl" will help anyone with an image problem?
I am one of those women. All of the things Claire goes through as far as fat-shaming is concerned are based on actual instances from my own life. I already know that Fat Girl has helped other women, because they've told me! This book has been out for four years, and I've gotten a lot of wonderful feedback about it through the years.
Shy, living at home to care for her aging parents, what do you love the most about Lindy? How do you come up with character names?
I love that Lindy is such a pleaser. She wants to make everyone happy. I can sure identify with that. Names just come to me and feel right. I don't have much of a process for it. It just happens.
How do you think studying psychology and library science at Indiana University helped you shape into a writer?
I think it's really the perfect combination for being a writer, other than maybe studying composition or literature itself. Psychology because it helps me get into my characters' heads. Library science actually taught me a lot more from a business point of view (since I studied management while I was there and then later worked in library management)--and that has helped me with the business side of writing.
Why did you choose Rehoboth Beach as Delaware's top vacation destination? What drove to write the romance novel, "The Flip?"
I live near Rehoboth Beach, and the small-town feel is a great place to set a romantic comedy series. The Flip came about after one of my many trips to Lowe's with my husband. He suggested I write a story with a home improvement theme, and thus The Flip was born.
After a career as a librarian, what inspired you to start writing novels? How would you describe your writing?
I began writing novels when someone challenged me to give it a try. I was still a librarian for the first couple years that I wrote. I think my writing is heartfelt, passionate, and makes readers laugh and/or cry (hopefully in line with whatever response I was trying to elicit!)
What is the nicest compliment you've ever received about your books? Inversely, what is one thing you wish people would stop saying?
I love it when readers tell me my books made them think or made them feel. Fortunately, I hear that a lot! I can't think of anything I wish readers would stop staying.
Is there anything new that you're working on? When can we expect the next book to come out?
I just had a release this week - The Light at Dawn, an emotional, tearjerker contemporary romance. My next rom com is due out in May!
How did you learn about AllAuthor and what has your experience been with it so far?
I have been part of AllAuthor for a while, but just did sign up for the paid service at the recommendation of Samantha A. Cole. The folks at AllAuthor are very helpful, friendly and passionate about helping authors.
Share K.L. Montgomery's interview
Amber Anthony interview
Josie Riviera interview