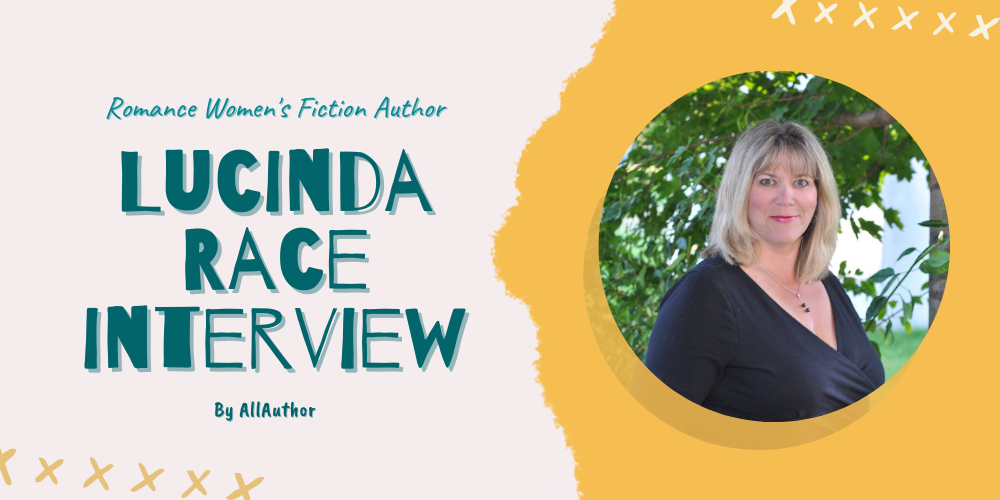 What is something that you really miss from your childhood?
Summers off where I spend the day with a book under a tree reading or even on the riverbank reading...
Which is the best book to start reading habit with?
The one that captures your interest but if you mean my books, I'd start with Old and New, book 1 in the MacLellan Sisters Trilogy. I think the enchanted wedding dress trilogy is such fun and I love the 3 sisters.
What did you read first - your brothers' Hardy Boys mystery books or your mother's Good Housekeeping magazine?
I actually started with the Nancy Drew collection, moved to the Hardy Boys and then Good Housekeeping when I was out of reading material.
What is small town living like, and how would you describe your life in a small town in western Massachusetts?
I love small town life. It's as busy as I want and within a couple of hours drive I can be in a major city, NYC or Boston, the ocean or mountains.
What themes does contemporary women's fiction need to address today?
I believe as authors we should find ways to highlight women as strong characters who really can conquer the world. I've touched on the loss of loved ones, medical issues, PTSD, date rape and low self esteem. Not diving into the grittier details but to show how to not let the issues we all face define who you are and move forward to become stronger.
When you wrote The MacLellan Sisters Trilogy, how much of the last two books did you plan out while writing the first book?
I drafted all three books at the same time. In one three hour car ride to my dads with my oldest daughter taking notes. It was fast and furious.
While writing The Loudon Series, did you plan out the series or did it just evolve?
The Loudon Series evolved over time. I started with Cari McKenna, the matriarch of the McKenna kids and it grew from there. It was a lot of fun to write each story and see the family find love.
Who inspired the character of Adam Bell in "The Matchmaker and The Marine"?
I'm proud to say my nephew did four tours with the Marines as a medic - he even consulted on the book so I could get the subtle details accurate. Thankfully he didn't endure the trauma of the loss of a limb but he has helped many who did. He was my inspiration and he is a hero as are all the men and women who serve.
How has been your experience of writing non-fiction for a non-profit and corporate America?
When I was writing for the non-profit there were uplifting stories for people who were doing good things in our community. It was very rewarding to be a part of sharing the "good stuff". As a marketing manager in corporate America creating for the business to business audience is very different. I have two writing styles, one that is easy and fun and the other that is challenging while still being fun. The business writing is more challenging as the audience reading that material is very diverse.
Which one do you prefer: writing a series or standalone novel? Why?
That is like asking which child do I love more. But since I've only written one stand alone and one novella stand alone. They were fun and I knew going in it was just one book. I guess I do prefer a series. In fact I'm working on a 5 book series, Crescent Lake Winery scheduled to be released in 2021.
How long does it take for an award winning author to write a best selling novel?
Fortunately I write very fast. It's the editing that takes longer, the polishing of my words. I wrote the new 5-book series in a 12-month period along with a Christmas novella which is part of an anthology with 9 other authors. It was a fun project which will be published this year in time for the holidays.
What little quirks do your two little fur babies, Jasper and Griffin have that make you love them?
Jasper is a mini dachshund and he is my shadow. He follows me everywhere. When I'm writing and if I start to cry he will come and comfort me as if to say, "It's ok; I'm here. Which of course makes my heart melt. Griffin is a goofball. He zooms around the house, while I'm writing for several minutes which makes me laugh and then jumps up and curls under my right arm to stay close. I typically write and edit on the sofa with the pups on either side of me.
Your Instagram page has lovely pictures of plants from your garden. What are some tips on gardening for beginners?
Don't be afraid to get your hands dirty. I like to think of it as playing in the dirt. It is liberating to act like a kid and I love growing food to enjoy and share. And if something doesn't grow or might be in the wrong location you can change anything. Which goes right back to playing in the dirt.
Are you working on anything at the present you would like to share with your readers about? Do you have any new series planned?
Not only am I working on editing the Crescent Lake Series but I'm thinking about a new trilogy- it's a paranormal romance set on a rocky shoreline somewhere in the Northeast. I have three main characters so far. We've 'introduced' ourselves to each other and they're looking forward to me writing their stories. Might sound a little quirky but all of my characters in my novels are like old friends by the time I release a book. We have shared a lot with each other. I hope that shines through in my novels and why people are drawn to reading them again and again.
How has your experience of being associated with AllAuthor been?
I'm fairly new to the All Author website but I'm enjoying the interaction and being able to see people are looking at my books on the author platform. I hope readers find me and want to ride along as new stories are released.
Share Lucinda Race's interview
Raven Howell interview
Jill Shannon interview