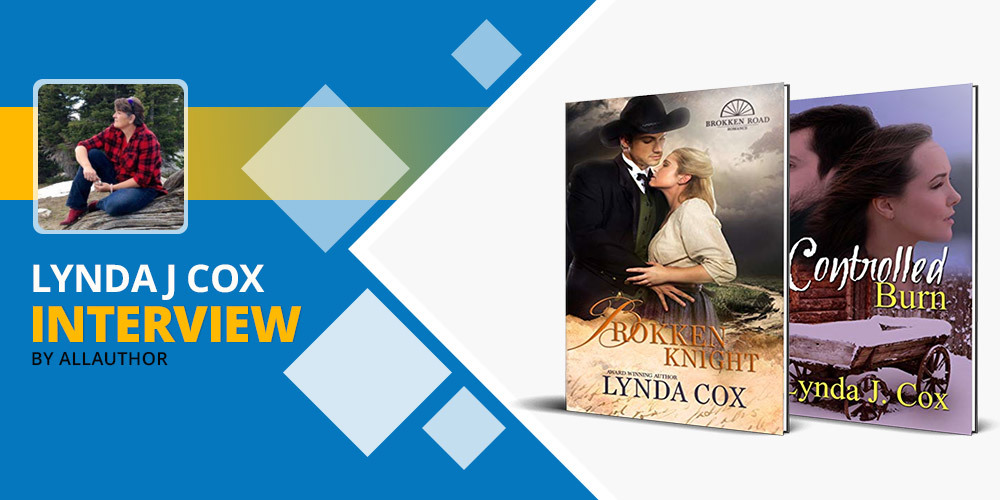 What are some memories from your childhood that stand out most to you? Where did you grow up?
I grew up on the south side of Chicago in a very politically active family. Much to my parents' consternation, I refused to discuss politics and worse—I was and still am a Chicago Cubs fan. I bleed Cubbie blue. Tough row to hoe in a family of White Sox fans. Some of my fondest memories though involved trips to either Comiskey Park with my family, or my brother and I taking the train to the North Side and taking in a game within the "friendly confines" of Wrigley Field.
Where did you go to college and what was your major? What were your career aspirations then?
My alma mater is Indiana State University. I earned both my undergraduate and master's degrees from State. I double majored in English and history and started out in the teaching track. After the semester of student teaching, I realized teaching high school students was not what I wanted to do.
What was the first piece of writing that you made public? When was this?
The first piece of writing I ever made public was a short story written for a required creative writing class for my master's degree. One of the requirements for that class was submitting to a literary journal or magazine. I submitted that short story to Blue Mesa Review, published by the University of New Mexico, and in the spring of 2008, it was published. I still say that short story got my foot in the door with traditional publishing.
Apart from writing romance, do you also enjoy reading it? Which is your favorite romantic classic?
Yes, because I enjoy seeing how other authors have taken standard tropes and made them their own. I read a lot of romance, and even more books outside of my genre. Simply put, a writer who doesn't read and read A LOT isn't a good author. My favorite romantic classic? Are you sure you want this answer? My favorite is Pamela; or Virtue Rewarded by Samuel Richardson, first published in 1740. If you want something a bit more modern, it would have to be Perfect by Judith McNaught. I read that book in one sitting. I could not put it down and Zac started my love of the damaged hero.
What are some must-have snacks or other items when you sit down for a long writing session (be it cookies, tea, coffee, a notebook for scribbling, etc)?
I absolutely must have my diet coke. Snacks…eh. I'm not a snacker when I write. I also have a custom play-list on repeat while I'm writing. That play-list is created at the beginning of the writing process and it does change as the manuscript grows. Songs are added, others deleted, until I have the perfect blend of angst, happiness, and even anger in that list for that book.
What inspired the Brokken Road Romances series? What are some goals you hope to accomplish with these books?
The Brokken Road Romances came about because an author friend asked me if I would be interested in writing in a series that took the trope of mail-order brides and turned it on its head by sending for mail-order grooms. Of course, I was in. From the very beginning, the goal of the Brokken Road was that no matter how broken a person might be, that person still has value, still has worth. Each book in the series has a "broken" hero—and more often than not, the heroine is just as broken, though not in a physical manner.
How did you get the idea for the Redemption Bluff series? Did you plan on this being a series all along or did it just sort of happen?
Again, this wasn't my idea. I was asked to write in this series by another author who read my books in the Brokken Road and one of my traditionally published books. She wanted me to be involved with this series. Redemption Bluff is all about redemption and second chances. All the heroes have had a run in with the law, and some of them are on the run from the long arm of the law.
In what ways do you relate to Rachel? How did you go about choosing her name?
Rachel was named long before West of Forgotten was written. She and her husband, Harrison, are recurring characters in my previously published books with The Wild Rose Press. They made their first appearance in The Devil's Own Desperado (re-released, re-covered, and tweaked a bit as A Long Way from Yesterday). By the time Seize the Flame was released, my readers were telling me I had to write Rachel and Harrison's story. The trust she has in him, the respect and devotion he shows her—my readers kept saying I had to write their story. On the whole, writing West of Forgotten was one of the hardest books I have ever written. As I state in the author's note at the end of the book, like Rachel, I am a survivor of sexual assault. Re-examining those emotions, that horrible sense of guilt, made so much of her story difficult to write. There were times, I broke down and cried.
Do you ever forget the plot of characters in some of your books sometimes, since there have been so many? If not, how do you keep track of it all?
I have notebooks full of hand-written notes. Timelines. Who's related to whom and how. Major, minor, and even "throw-away" characters. Each published book has its own notebook with all of the above in it.
What is your creative process like? How does an idea in your head become a novel?
I'm not an outliner. I am a "by the seat of my pants" writer all the way. Those notebooks I mentioned above? They're filled in as I write the manuscript. I don't write in a linear fashion either—from start to finish. That idea in my head is usually a pivotal moment in the manuscript and I start playing the "Who, what, where, why, and how" game in my head. I write that scene, as clearly and as nuanced as I can and I then write forwards and backwards from it, answering those questions as I write.
Who are some authors you'd love to collaborate with? Besides the obvious benefit of increased publicity, what are some other reasons you believe collaborations are great for an author?
Other than the amazing authors I've worked with and for some scenes have collaborated with in both the Brokken Road and Redemption Bluff series, I would LOVE to collaborate with Cindy Nord and Victoria Vane. Nord is—bar none—the best author of Civil War era romance I've ever had the honor to meet and be friends with. When she releases a new book, it is an automatic one-click for me. Vane writes smokin' hot contemporary western romance and is another automatic one-click buy for me. Collaboration brings so much to the table. Every time I work with another author, even in simply brain-storming ideas, I learn something new and have another tool in the writer's kit.
How did you come up with the title of your book, "Smolder on a Slow Burn"?
Many, many moons ago, Smolder on a Slow Burn started life as a contemporary romantic suspense. I never published it. At one point, I considered revamping it and pitching it to my publisher as a contemporary—but the work involved with revamping it would have required a complete rewrite. So, I decided to do that rewrite, but I would make it a western historical romance. It was supposed to be a "slow burn" romance—and that didn't happen either. Those two took one look at one another and it was over. The slow burn comes into play though in the revenge involved. The hero has been hunting for one man for over a decade. That is a slow burn.
What is one goal you have set for yourself that you haven't yet been able to accomplish but hope to, soon?
I am going to earn my USA Today bestseller letters. Maybe not this year, maybe not even next year, but I WILL earn them.
What are you currently working on?
I have two books I'm working on—one is the final book in the Redemption Bluff series when the town itself finds redemption by hiring a sheriff, and the other is my last book for the Brokken Road series which is a Christmas novel. The Brokken Road book will be released in late November of this year. Lastly, I have another book I intend to pitch to my publisher and is a romance between Joshua (Rachel and Harrison's son from West of Forgotten) and Shannon, a secondary character from Controlled Burn.
What is your takeaway based on your experiences with AllAuthor? What is it about this site that you like and dislike?
I recommend AllAuthor to every author and reader I interact with, either on social media or in person. The assistance offered to authors is phenomenal, I deeply appreciate the monthly mock-ups, and that my book is tweeted out from several different handles. The only complaint I have is the learning curve is a bit steep to use some of the other features—but that could also just be my short-comings. I am incredibly technologically challenged.
Share Lynda J Cox's interview
Robbie Cheadle interview
Mia Jones interview