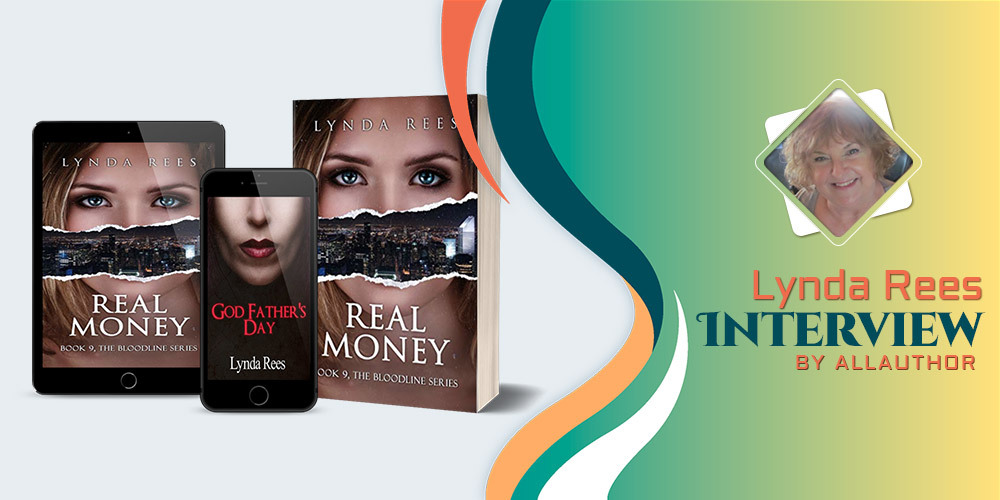 Where did you grow up? What is your favorite place in your hometown?
I wasn't born there, but grew up in Dayton, Kentucky, across the Ohio River from Cincinnati. My favorite place is Green Devil Football Field, due to my wonderful memories of cheerleading for the green and white.
What was your major in college? How do you think it has contributed to your career as a writer?
Marketing and Logistics were my specialties. I wanted to be a journalist since I was a youngster, but changed my mind when I graduated high school. The Viet Nam War was raging, and any journalist with a bit of clout rushed to cover the action. I didn't see myself living in a war zone.
Women pioneers in literature, Nellie Bly and Louisa May Alcott inspired my wish to write, two women pioneers in literature.
How supportive were your family and friends about your writing career? Are any of them loyal readers of your books now?
My husband enjoys my writing and gave me ideas for not only a couple characters in my books, but for the conspiracy theory in Gold Lust Conspiracy, my 1890's Alaskan Gold Rush, award winning historical. My daughter is one of my biggest fans. She reads everything I write. She and another fan helped inspire my work in progress, Hart's Girls, because they asked for a love interest for FBI Agent Reggie Casse, a favorite character.
What do you love most about writing mysteriesscience fiction? What do you like least?
I write cozy mysteries, western historical, children's middle-grade novels and non- fiction books. Love is a dangerous mystery. Enjoy the ride!
Who do you usually go to when it comes to writing advice?
Authors are eager to help and encourage other writers, so I seek professional advice from fellow members of RWA chapters.
Who inspired the character Lemon Sage Benton in "Parsley, Sage, Rose, Mary & Wine" and who would play her in a live action adaptation?
I'd choose Courteney Cox to play her part in the movie and Kevin Costner would play Wyatt Gordon in Parsley, Sage, Rose, Mary & Wine, Book 1 The Bloodline Series. I've never known anyone like Lemon Sage Benton, but she'd one of my favorite characters. She's a complete figment of my imagination. I grew up during the 60's and 70's and knew many people like her parents. I thought the flowerchild of a couple hippies would make an interesting character. She's got a strong connection with Mother Earth, sees auras, meditates and has an open mind about mystical things. Sage is independent, head strong and impulsive, which drives Sheriff Wyatt Gordon's caregiver side crazy. On the other hand, she breathed life into his existence after a heartbreaking divorce. https://www.lyndareesauthor.com/parsley-sage-rose-mary-wine/</p> How long did it take you to write "Madam Mom"? What 'struck' you with the idea for this story?
Madam Mom took about a year to write. I grew up in Northern Kentucky when it was a thriving, mobster-run, gambling and sin mecca. Newport, Kentucky was Vegas before Las Vegas was conceived. Rich and famous came from around the globe to entertain or be entertained in Newport's many nightclubs, from the 1920's until the FBI shut mobster activity down in 1978. Even prohibition didn't deter the flow of alcohol and a rocking party scene. During that time The Cleveland Syndicate ran a strip club on every corner and several in between, on nearly every street. Today Newport is known for upscale dining and family fun. https://www.lyndareesauthor.com/madam-mom/</p> "Freckle Face & Blondie" is a very unique book title. How did you come up with this title?
My co-author and granddaughter, Harley Nelson, titled the Freckle Face & Blondie. She and a friend of hers inspired character names. Harley helped write Book 2 of Freckle Face & Blondie Series, The Thinking Tree, which launched in December, 2019. https://www.lyndareesauthor.com/freckle-face-blondie/</p> Have you ever written a character based on a stranger you saw in public? How do you usually create your characters (from real life people or entirely from your imagination)?
I write fiction. Characters, places and events derive from my imagination. A splattering of actual events or similarity to historical happenings sometimes play out the way I want them to, instead of how they might occurred. Characters are a mixture—partly me, a spash of folks I've met and a measure my fabrication. I sold residential real estate for many years. The Bloodline Series Books 9 and 10, Real Money and my latest publication, The Bourbon Trail, draw from some of the many extraordinary things I experienced in that career. We all draw on life experiences in order to be who we are.
How do you decide the names, appearance, characteristics, etc, of your characters?
I usually list several in a brainstorming session. I run them my several of my top advisers. If I'm totally at a loss, or if I have several I can't choose between, I might run a contest and let fans help pick.
Why do you think many authors struggle with book marketing and promotions, even if they've written a great book?
I come from a marketing background and still struggle with it. An ever-changing world makes reaching the right people a continual challenge. It takes time away from what we want to do with our time. Writers want to write, and I don't mean ad copy. We want butts in the chair and hands on the keyboard, drafting new stories. Once a book is finished, regardless the publishing medium chosen, we must step out of our natural role and put another hat on. We're no longer writers, but business owners. Even if we have hired help, we're required to do the bulk of marketing the venture. We must take charge of the life of the book.
Marketing isn't cheap. Time spent not writing has immense value, which many discount but shouldn't. For most, dollar outlay comes from your own pocket all or partially. Small press publishers spend limited marketing funds for each book, needing to spread dollars across all works they publish in a given year. Even a large press only puts ample cash flow toward well-known authors with lucrative sales records. They may dedicate small, short-term spending to a lesser-known name, but only for a brief period. By in large, marketing is executed by author effort and funding, and it's not usually their field of expertise.
Was your story "God Father's Day" (I didn't write that, "The Most Dangerous Species") in any way influenced or inspired by any real life event? Are most of your mysteries or romance books off the top of your head or do you like to draw inspiration from real life mysteries/love stories?
I draw from everything. A person walking by me at the mall, airport or coffee shop might inspire a story. Something I saw, heard or read about as a child, helps me draft a story hook or character. A news story on television or the internet might spur an idea. So the answer is—everything.
God Father's Day's location derived from a vacation spot my family has visited for years. I'm an avid fishing woman and love vacationing at Kentucky Lake, which is the scent of the story. A scene on their horseback ride comes from an actual event that happened when my family and I were riding horses on a backwoods trail at a primitive park in Ohio. Jason's father spins out of my background growing up witnessing the Newport mob life, an orphanage I visited with my Sunday School Class, and actual historical events. Becky's career is a result of my knowledge of the medical field, given my mother's career https://www.lyndareesauthor.com/god-fathers-day/</p> What do you think of "trailers" for books? Do you have a trailer for your books?
I created a trailer for Gold Lust Conspiracy and Parsley, Sage, Rose, Mary & Wine, Book 1 of The Bloodline Series. I didn't do another until I got to Book 9 of The Bloodline Series, when I created one then for Real Money. My take is, trailers are wonderful if you can do them inexpensively. They provide a unique marketing tool that might get readers' attention. I've seen no specific, measurable bump in sales with or without a trailer. I believe the key is continually changing up tactics, in order to stay fresh in the mind of fans. Personally, I love doing trailers, but don't always see the need. Here are the ones I've done. https://www.lyndareesauthor.com/gold-lust-conspiracy/ and https://www.lyndareesauthor.com/real-money/
Parsley, Sage, Rose, Mary & Wine: https://youtu.be/5lx7F_gTjPU Gold Lust Conspiracy: https://www.youtube.com/watch?v=xFp9oWwdXqY Real Money: https://www.youtube.com/watch?v=Oh39IadDpjw
Which is the next book you are writing? What is it about?
Two things have driven my need to write Hart's Girls. I live near the I75 corridor, heavily used by traffickers of all sorts. As a mother and grandmother, child abduction is a concern gotten worse now, with internet access. The Tri-State Area is #5 in top areas experiencing human trafficking. I took a writer's class last year on the subject, and it has eaten at me ever since wanting to come out.
Secondly, my character, FBI Special Agent Reggie Casse, needs a love interest according to fans. It's difficult with her career. I want Reggie and U. S. Marshal Shae Montgomery to help get the word out. Child abduction and human trafficking occurs under our noses in all neighborhoods, no matter what income level or social class. Our children are vulnerable.
What is your takeaway based on your experiences with AllAuthor? What is it about this site that you like and dislike?
Tools are simple to create, professional looking and convenient to use. I appreciate ease of creating unique, special artwork for social media, specific to my books. The ability to pre-set tweets is convenient and easy to use. Cover contests give an extra opportunity to put in front of fan eyes. Feature ads are affordable. I went into the program as an experiment, with low expectations and have been pleasantly surprised.
Share Lynda Rees's interview
C. L. Bauer interview
Jacqueline McLeod interview