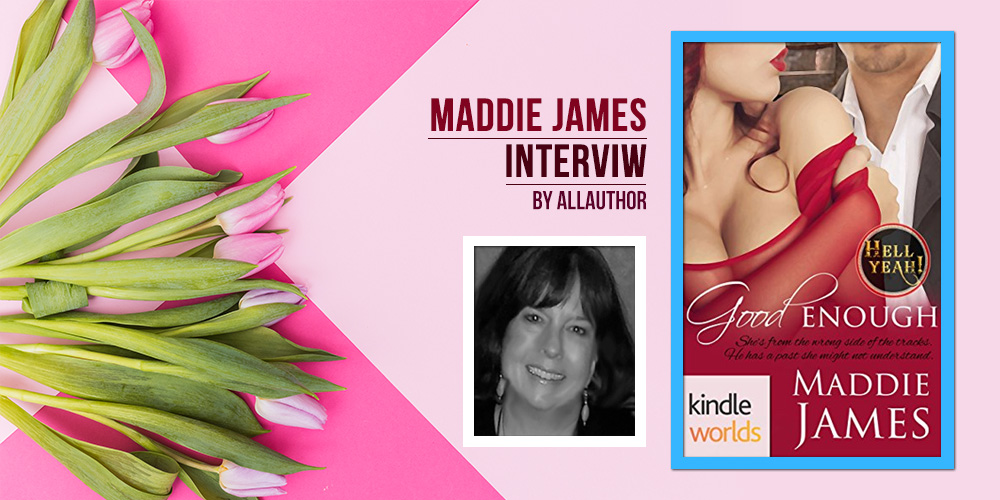 Would you say you had a normal or unusual kind of childhood? Where did you grow up, and what was your favourite food as a child?
Fairly normal. I grew up in the 60's and 70's -- how normal were those decades? I'm a small town, Midwest girl, whose favorite food as a kid was lasagna.
What got you into writing romance Who are some of your favourite authors of this genre?
One summer my sister moved to Hawaii and left behind a large box of books—romance novels. I read them all and was hooked. I started writing not long after. At that time, my favorite author was Danielle Steel. I also like Sandra Brown, Iris Johansen, and Elin Hilderbrand.
Were your parents supportive of your decision to be a writer from the start? Who has been your biggest source of motivation and encouragement since day one?
I was in my thirties when I started writing so my parents had no opinion or influence. My main source of motivation is myself—if you can't be intrinsically motivated, the road is rough.
When did you publish your book "Broken: A Colorado Dreamin' Book" and how long did it take you to write it? On average, how long does it take you to write and finish a book?
That book was first published in 1997 under a different title. As Broken, it is a rewrite/reissue. I honestly do know recall how long it took me to write. With three pen names, I've collectively written over 60 titles. I forget things! And how long to typically write a book? It's taken me years to write some, months to write others. It all depends.
What is it about the relationship between Garth and Rilla that makes it so special and different from other romances?
I don't know that they are different. The characters are typical romance characters in a traditional romance. They are predictable and I think to a certain extent, readers like predictable. I do like the fact that they knew each other as children.
How did the idea for "A Perfect Escape" come to you? Was it hard for you to put yourself inside the guarded mind of a woman (Megan) who was stuck in such a horrible marriage? What were some things you learnt about yourself during the entire process of writing this book?
Megan escaped early on in the book. I think she represents all women who dare to escape from a horrible situation. She is guarded, yes, but grows into a strong woman in time. I think this is a story of many women.
Which of your books did you find hardest to write and why?
In many ways, they are all hard. And in other ways, they are easy. Some are easier than others. In the end, it's kind of like having a baby. You forget the hard and painful parts once the baby is born.
Do you believe in writer's block? If so, what are some things you do to tackle and get rid of it?
No, I do not. Writer's block is part procrastination, part excuses, part avoidance, and part not-putting-ass-in-chair-and-writing. Put words on the page, one at a time. Don't think they have to be perfect because they won't be. Then edit. Put in the time. Writer's block is a state of mind.
Being a writer of romance, do you ever find yourself playing matchmaker with people you know in real life? Does it ever work?
Nope. Never! I also don't have any urge to kill people as I've done in my suspense novels.
What is one of your greatest fears?
I don't dwell on fears or identify them. I don't give them power. I dwell on strengths and positive energy.
What are some important tips and tricks that you've learnt to stay on top on the book publishing industry?
Write what you want to write. Don't compete with other authors. Your career is your career, no one else's. Listen to your gut. Educate yourself about the industry. It's your business.
Do you find it harder or easier to write from the male perspective? How do you manage to keep the sense of realism when writing from the male's POV?
No, I don't. I've known and worked with a lot of men. Have men in my family. Whether I accomplish realism in the male POV? I don't know. I would have to ask my readers.
Are you working on anything new at the moment? If so, when should we expect its release?
I am always working on a story. Currently, I have a women's fiction work in progress, two cowboy stories half-written, and a contemporary romance series I am revising. They will release when they are finished – I do not have timelines for them at this point.
Share Maddie James's interview
Debbie White interview
H. Leighton Dickson interview