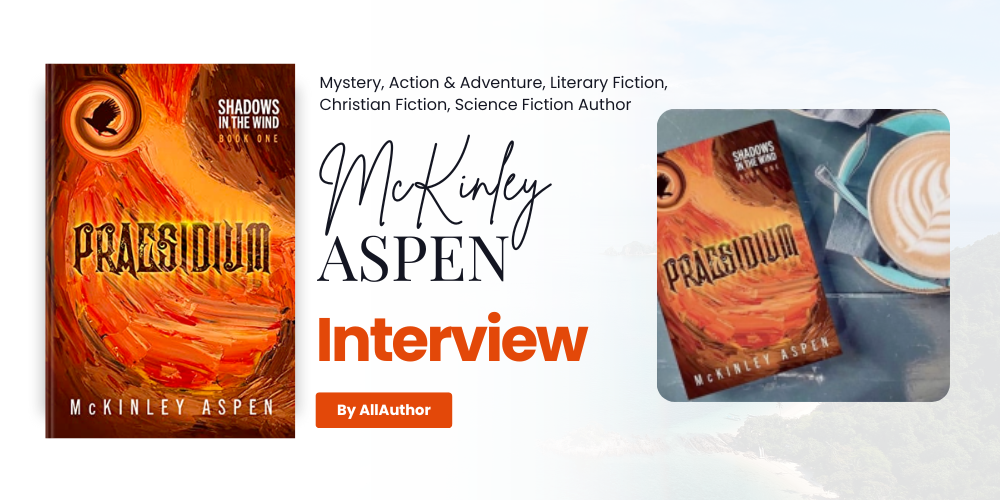 Tell us a little bit about your childhood.
Born in the midwest - my great grandparents were original founders of the town I grew up in so my Mom and Dad knew everybody … which is good bad and can make life a little crazy sometimes!
As a child, what did traveling mean to you?
As a child traveling meant ADVENTURE - there was always something new to see, touch and even different foods to explore!
We would do family outings like the county fair and the zoo and there was always something crazy that took place and made us laugh.
One time we drove to Arkansas to celebrate my grandparents wedding anniversary, and we stopped at diners along the way.
That was the trip that my mom got rocks for her rock garden!
What did you want to become when you were a kid?
I have always loved music, theatre, and books. I dreamed of being influential in one or more of these areas.
Which novel changed your life? Was there a particular passage that sparked it?
It wasn't a novel per se, but a small chapter book called NANTUCKET SUMMER by Phyllis Greene. That, coupled with Hardy Boys and Nancy Drew Mysteries, and a little Anne of Greene Gables thrown in the mix really stuck with me and solidified my love of reading.
Have you planned all the books in the Shadows in the Wind series?
Yes and now - I have a plan for the trilogy itself but it looks like some of the characters might go off on their own and have their own series — we will have to wait and see.
How did you come up with the title of your book, Praesidium? What is its significance?
Praesidium means protection Latin. The series is focused on protection, reflection and hope.
I like one word titles and I really enjoy using other languages when I am able to do so.
Would you let your child travel by themselves? Why or why not? If so, at what age?
I would let my child travel alone but only after age 16 just because the world is different now.
We have tried to give my son travel experiences in his life, and now as a college student he is Travelling on his own.
What did you enjoy more - the glacier in Alaska or sleeping in a tent under the stars at the Grand Canyon?
I enjoyed them all for different reasons. The glacier in Alaska is literally the top of the world and feels like no place else.
The air is different and the sun is different. The snow is solid but it's not cold. The Grand Canyon is something that You need to experience through hiking and camping. There is no way to describe the feeling of looking up to a zillion Stars in the night sky and the sounds that accompany that experience.
What cities or towns are worth a stop on a cross-country road trip in the US?
Cities or Towns — wow there are a ton I would recommend but I must say some of the most fun have been:
The Watermelon - Dilley, Texas George Harrison on I57 - Benton, Illinois The world's largest Peanut - pearsall, Texas The recycled road runner - las cruces, new mexico Giant chili pepper - las cruces, new mexico The Big Rooster in Fabens, Texas Buccee's (if you have been there then you know what I mean) Oak Park Illinois The Arch - St. Louis, Missouri The sea lions - LaJolla, California The town - Minoqua, Wisconsin Chattanooga, Tennessee - Sugar's Ribs Dixie Crossroads - Titusville, Florida Any national park San Francisco - Lombard Street (its just plain fun) and the Cityview restaurant on Commercial for Dim Sum, Fior d'Italia on Mason Street and anyplace that you can get Sand Dabs Chicago - Connie's Pizza in Bridgeport (Archer Avenue), Portillo's (yum) New York - The Donut Pub on 14th (Croissant Donuts), Chow House on MacDougal, Beauty & Essex Tomato Soup & Grilled Cheese Dumplings, (And a shout out to the old and now closed Peanut Butter & Co. on Sullivan)
When did you first hear the word "shenanigans"?
When I was a chid my family used it to describe when kids would be out and about
Which "Star Wars" character is your favorite? Why?
I love R2D2 and C3P0 but for different reasons
Have you ever watched the St. Louis Cardinals play live?
Yes a zillion times - and I would watch them every day if I could.
Which are the best seats to take when you go to the theatre, and why?
I prefer the mezzanine or loge front row - this way you are perched above the main floor And it kind of gives this completely open view to the entire stage.
What are your plans for the future as a writer? Are you working on anything new?
I am working on a few new things including a spy series
Lastly, what are your thoughts and opinions on AllAuthor and its services?
I love AllAuthor. It brings together people from around the world and it really highlights An abundance of genres. I love the value it brings to an author and how it helps an author Really connect and build a support group globally.
Share McKinley Aspen's interview
Yota Kouyas interview
A J SAUNDERS interview