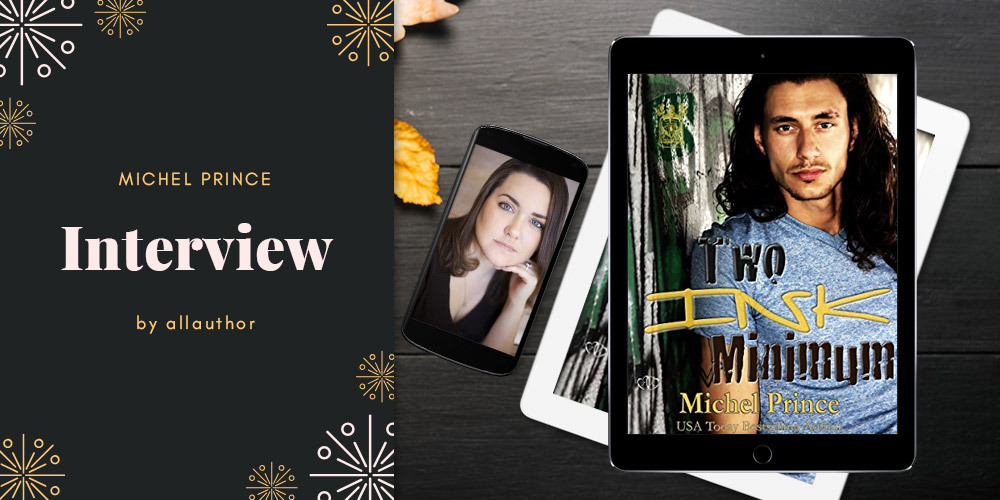 What were you like as a child? Who was your role model growing up?
When I was younger I was always dreaming of something. Wrote stories and plays, ran my own library with my books or was playing at being an adult job. My job was to annoy my older siblings.
Were you an avid reader? Do you remember the first book you ever read?
I was, the first book I remember reading by myself for a Richard Scary one. Though The Changeling was probably my first solo chapter book and all the Serendipity books before that. I devoured every Baby Sitter Club and Betsy – Tacy book.
What made you decide to start writing romance? What is a common mistake many authors make when they try to write a romance story?
I like happy endings. Ironically I never was a big romance reader growing up, but the books have changed. Deeper topics and different voices. Also the sub genre I started writing in was underrepresented and I couldn't find the books I wanted to read. As for mistakes for me it's the obsession with sex to the point the hero or heroine will do anything for it. Oh I'll give up the security codes for the nuclear weapons because this girl went down on me. I pray that's not the case. Thant an
What was the first book you ever published? Are you satisfied with it or are there some aspects to it you wish you could go back and change?
Chrysalis is my first book, it has been revised because my first publisher didn't do the best editing. I go back and forth on whether I should change one aspect to make it have a higher commercial appeal. But those who've read it tend to finish the whole series and that's always a good sign.
Having written 35 books, what do you think are the important elements of a good writing? How much have you grown as a writer since our first book?
Making a reader feel an emotion. Good or bad means you've drawn them into your world. I no longer write in first person all the time. Only on occasion. I do more plotting than I did with the first. I've also learned I'm a series writer. Even when I want to write a stand alone it tends to evolve so I'm better at tracking characters so I don't have to go back.
You have published two books in your "Frozen" series. Do you plan on ending it after a third book and making it a trilogy or extending it to a fourth or maybe even fifth book?
I actually have three books in that series published. At this time I don't have more planned out, but I left it open for many more.
Having graduated with a bachelor degree in History, have you ever thought of writing a historical fiction? How do you think your education has helped you shape into a writer?
If I did it would be from the forties or fifties. History majors are researchers. Though all writers fall down research holes, mine turn into Alice in Wonderland style ones that take days, weeks or months to get out of.
What do you love the most about new adult and adult paranormal romance? Why this genre intrigues you?
New adult is all about coming of age. A lot of firsts for the characters. One of my favorite movie scenes is from Meet Joe Black where Brad Pitt's character Joe tries peanut butter for the first time. As adults we have so few first and more importantly we view them through a lens that distorts the joy. And Paranormal you make the rules. Going back to the last question about research. I hate reading books where the writer didn't do their due diligence on a subject. It throws me out of a book if I know that couldn't possibly happen. With paranormal you can't say that. It's a different world.
Who and what was your inspiration for your book "Silly Girl?" What were the hardest and easiest parts about writing this book?
Although it's a basketball book I was actually inspired by Peyton Manning and rumors about him having an apartment at the Colt's stadium. Between that and sitting in gyms every weekend for my son's basketball games I was inspired. The hardest part was this was my first attempt at third person. I'd tried and backed off before, but this time I stuck with it. Learning to being in multiple heads only from a distance. The easiest part was the relationship. I'd say Sylvia and Matthias have one of the most immediate attractions to each other.
If you could live out the story of one of your books, which would it be and why?
Probably Oscar and Ellie from Chrysalis. They found each other so young. Ellie comes into her strength early enough, even with the self doubt, she over comes it and learns the power within herself.
How soon after the first book in The Long Ranch Series did you start writing the second book "The Last To Know?" In what ways is this book similar or different from the first?
Pretty soon after it. I know I was on deadline for other books. One Last Sunset came almost a year after One Last Rodeo, the novella that started it all. When I wrote Rodeo I wasn't expecting the pull for more about Sunshine Parker. Last to Know delves deeper into the problems at the ranch, but we have the similarity with the love between the Hero and heroine. Although it's new instead of older the strength is still there.
Would you say that your life has changed much after becoming an author? What are some important life lessons you've learnt since then?
I travel more. Going to conventions. Free time leads to a bit of guilt and anything can send me down a spiral of plotting.
What do you like doing apart from writing? What are some of your other interests?
I like to cross stitch, take pictures and watch football.
How do you usually promote your books? What has your AllAuthor experience been like so far and would you recommend it to other authors?
Posting in groups asking people to share. What I like about AllAuthor is the ease of adding tweet messages. With other social media schedulers I can spend two full days setting up posts with no help or hints.
Share Michel Prince's interview
Louisa Masters interview
Ember Dante interview