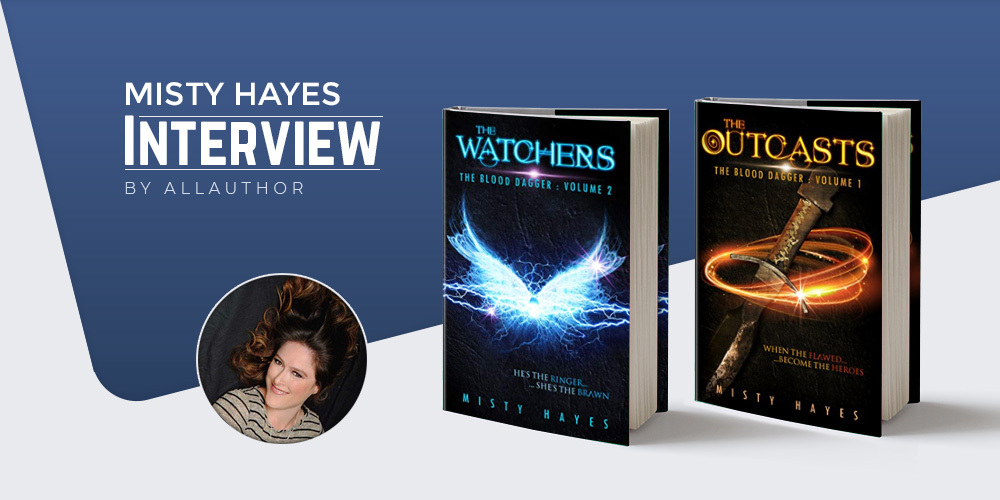 Where did you spend most of your childhood? Did you always want to be an author?
I grew up in Fort Worth, Texas. We Fort Worthians say its a small town, but with a big-town-feel (it's not so small anymore, though). Home of the historic Stockyards and Cowtown, its best known for the cattle driving industry. During the summer, I practically lived at our local Library in River Oaks, a little town near north Fort Worth. I also spent a lot of my time reading anything by Stephen King. At the time, my favorite was IT. Before that: Stine's Goosebumps and Lewis's Chronicles of Narnia.
I had always thought about writing, but I never knew how to go about making that happen when I was younger. Publishing happened later on in life for me.
Does your childhood have any role to play in your propensity towards teen and young adult?
Yes, yes, yes! I feel like a younger crowd gets more out of reading about strong protagonists and coming-of-age stories. It's extremely important for my books to be character and plot driven. I want to send a message to young adults that it's okay to come into your own, to be yourself.
Have you always wanted to be a writer?
Not at first. I took a few detours along the way - got my dream job in law enforcement - put my head down and hustled for a long time. When did you first realize you wanted to be an author? About seven years ago, I think. I just didn't have an intriguing enough story to tell until then. You could say I was "bitten" with an idea about vampires. Cheesy is my middle name.
As someone who has spent a long career in law enforcement, what inspired you to start writing your own adventures down?
After being steeped in reality for so long, I realized I needed an outlet, and that outlet was writing. It's why I love supernatural/fantasy so much. I love to help people, and I figured this was just another way to do that.
What developed your love for strong female protagonists?
I think we need to send a message to the younger generation that it's okay to be a strong, independent young people who can take care of themselves. Authenticity is the key. I wanted relatable characters, not perfection.
How would you describe your experience of directing short films?
Extremely difficult, but rewarding. I directed a short film called The Last Door that was written by my best friend, Misty Spitzer. I thought it was too fantastic a script to pass up on. I'm a firm believer in forging your own path.
Claiming to have been bitten by the traveling bug, how often do your travel? Which is your favorite travel destination?
As often as my budget and schedule allows me to travel - which isn't often enough! I am going to try and do Japan Olympics in 2020.
Well that's funny your should ask ... Japan! I spent two weeks there a couple of years ago and fell in love with the culture and history. I loved it so much I wrote in a Japanese character in Volume three of my series, Tree of Souls (which comes out this December).
What motivated you to write your first book? What were the challenges you faced in the process of publishing?
At the time, it was at the height of Twilight (making of the movies); I wanted to come up with a character/plot driven story for all those people out there who think they don't fit in. My message is a simple one: It's okay not to fit in. When you learn to be happy with who you are, life becomes that much more sweeter for having you in it. Weird is good. Different is good. Eccentric is good. Unconventional is good.
Learning which platforms I should publish on was a challenge. I had trouble deciding if I should go wide (distribute all across different retailers) or stay with Kindle Unlimited. I decided to go wide and not limit myself. The publishing process is multi-faceted, by the way, so I could sit here and spend all day on this answer.
What do you do when you get an idea for a book? Do you write it out immediately, or do you wait for it to incubate in your head for a while?
I write it down immediately. My head is a whirlwind of a place. It's like a dog chasing a squirrel and then seeing another one, and then heading off in a total different direction ... if I don't write it down, it's gone in a puff of smoke and magic.
As a writer, do you try more to be original or to deliver to readers what they want?
Original. I only write for myself - of course, keeping in mind not to sound like a narcissist all at the same time. For me, it makes the process feel more authentic if I stay true to myself.
How has the audience and readers received 'The Watchers: The Blood Dagger Series'? Does their response inspire you to write more?
It's fairly new, just released in December of 2018. So far so good. I am being told by some people that have already read it that they want it to be made into a movie, which always makes my heart swell.
The Outcasts is a refreshing change from every other vampire novel. What was the most difficult part of writing this book?
Thank you! The beginning, when Larna, my main character, is being teased relentlessly. This was so hard for me to get right, mainly because I found it difficult taking myself to a place of such vulnerability and emotion.
Tell us something the book that you are currently working on. How are the characters in this book different from your other characters?
I am working on Volume three in my trilogy: Tree of Souls. They are the same characters, but I am introducing some new ones that I absolutely adore. All of my characters are unique in some form or fashion, and it's always fun coming up with backstory on characters who don't age quickly and have been around for centuries. (My vampires age slowly - they're not immortal).
How have negative and positive reviews helped you to write better?
I try and use both positive and negative to grow as an author. There's almost always something I can learn or take from people's input about the story. If they've taken the time to write an honest review, I'm going to take the time to read it.
How would you rate or review AllAuthor? Got any suggestions on how it could improve?
I love AllAuthor. They have been/and continue to be a HUGE support in my writing career. This is a great start! I love being featured. I would also love to see some review services or more contests pop up, other than cover of the month.
Share Misty Hayes's interview
AmberJade McCracken interview
Susan Fisher Davis interview