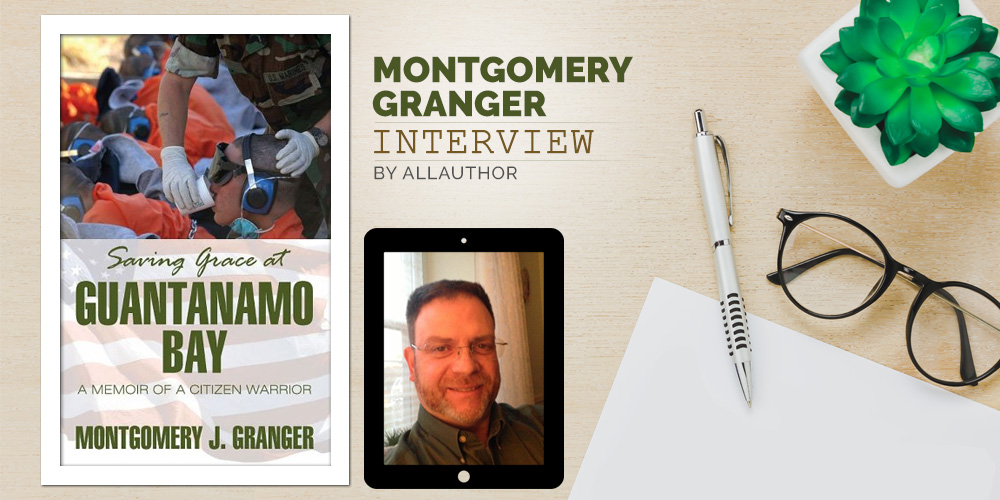 Where did you grow up and what are some things you wanted to be as a kid? Did the thought of joining the Army ever cross your mind when you were growing up?
I grew up in Southern California, about 60 miles due East of L.A., across the street from a finger of the Sierra Nevada mountain range, desert mountains. The name of the neighborhood mountain is Rattlesnake Mountain, and yes, it had rattle snakes! We lost a family dog to one once. When it rained, it poured, and because there wasn't a lot of vegetation the rain would create gullies and crevasses we would use for trench warfare. We would dig tunnels and create covered outposts using palm fronds and bamboo. Our ammunition were dirt clods, little round hard pieces of dirt created when county plows came to turn the dry brush over for fire breaks. They would hurt, and leave a spot of dirt on you where they hit, and they would explode on impact leaving a really cool puff of dust to ling for a moment or two. Like most boys growing up during the Vietnam War I was fascinated with war, but never really saw myself fighting and killing. As a teen I actually studied war time incarceration. My mother had a friend who was a former German Wehrmacht officer, who told me stories about his experiences, including being captured by Patton's 3rd Army troops during the Battle of the Bulge. His stories about how well he was treated by first, the capturing black American troops, to the ride to a detention facility, and then finally to the U.S.A., where he ended up becoming an immigrant. I was proud yet curious about how well he said he was treated. I describe this in more detail in my book. I thought if ever I was in the Army, in a war, I would prefer to be a Marine Corpsman or Army Medic. I always paid close attention to the medics in war movies. I became fixated on the red cross painted on the medic helmets of WWII, and on the Geneva Convention red cross brassards medics wore on their arms. I thought I could do that.
How did you family react when you told them you were writing a book? Who has been your biggest support during this journey?
They were not too surprised. I have always been a writer, from about third grade when my mother gave me a locking diary. I wrote faithfully every day in diaries or journals for about ten years, and then once in college I wrote in journals occasionally. I've written a play, started several novels, and have two published works. My wife allowed me to write "Saving Grace" from a journal I kept there, putting up with late night and early morning sessions at the computer. My mother has always been the very supportive. She is to blame for my love of history and literature. She used to write columns in a local newspaper when she was a young woman about our ancestor who kept a diary as a Union soldier in Sherman's march to the sea in the American Civil War. We have several ancestors who fought in that war, most Union soldiers, but a few Confederates as well.
When did you first join the military and did you start out in the Army Medical Department? How do you manage to maintain a level head during tense and war-like situations?
I joined the California Army National Guard in October 1986 on the delayed entry program. I drilled with my unit, HHC 4/140, 40th Mechanized Infantry Division, during weekends and during the summer for two weeks. I joined after my college loans came due (at 12.5% interest back then!) and I was working 6-7 days a week at three part-time jobs. I would only consider becoming a medic. But what I found out was that everyone is expected to be a soldier first and then their military Occupational Specialty (MOS) second. So I learned how to shoot, fight and throw hand grenades. I was enlisted (Private First Class and Specialist for five years, and once my loans were paid off plus interest, I became an office through Officer Candidate School (OCS). In a combat zone you keep your cool when you have already accepted death. I know that's sounds brutal, but just before my plane took off in December 2004 for a year in Iraq, I had a breakdown of sorts. I sobbed. I was mourning the loss of my family, and my own death. I accepted that I could never return. After that, I could function.
Who has been the most interesting person you've had to tend to? What sort of stories does one learn while on the bedside of a wounded soldier?
I was never a medic in combat, and although trained as an Combat Medic, as a Medical Service Corps officer my job was not to treat the wounded. With that said, I had a lot of contact with detainee casualties at the beginning fo the mission at the U.S. military detention facility at Guantanamo bay, Cuba. These unlawful combatant detainees were coming directly from the front lines in February 2002. The most fascinating were the guys with exfixators - or external structures made of long thin metal rods that would hold their limbs together. In the detainee medical facility at Gitmo we had quite the collection of characters, all of them potentially deadly. Over 250 detainees with over 20 different languages spoken. We gave them nicknames like "Ivan" (who spoke Russian), "Half Dead Bob" (an old guy who always seemed to be near death). But the king of all detainee oddness was "Wild Bill." Wild Bill exhibited bizarre behavior, like taking bites out of his flip-flops, hanging things from his genitals, yelling and screaming unintelligibly. It took a while, but eventually we corroborated his story that he was a cold turkey heroin addict and an off-his-meds schizophrenic. Wild Bill (Abdul Rezaq) was the frist detainee repatriated, as he was no longer a threat nor a intelligence asset. I drove the HMMWV that took him to his freedom plane. We hid from the press on the leeward side of Gitmo for several hours and we chatted with Abdul through an interpreter about his life before Gitmo. He picked up an AK-47 for the Taliban to support his drug habit. He was a frail looking gent, slight build, and had a gentle way once on his meds.
Where is Guantanamo Bay located? Tell us a little about he layout of Camp X-Ray.
Gitmo is located in southeast Cuba. The climate is mostly hot and arid, and it reminded me of Southern California. Camp X-Ray was actually dozens of chain linked isolation cells on concrete slabs, constructed and used for Haitian and Cuban exodus in the 1990's. The cells were used to separate trouble-makers, and the general population were hosed in large tents. When we began to take in detainees they all stayed in the open air cells, that had corrugated metal roofs and looked like rows of dog kennels. It upsets me that even though the detainees were housed there only through about April 24, 2002 (about 2 1/2 months), the mainstream media loves to use photographs from that short period to insinuate that's where they were they whole time, when in fact we began construction of Camp Delta, a much more robust and appropriate facility as soon as we got to Gitmo. The iconic photo you see even today is the worst: detainees kneeling in gravel with sensory deprivation gear on, you know, blacked out goggled, head phones? The cover of my book has a detainee being given water by a U.S. Marine on the cover. They would be in this position for from a few minutes to an hour or so waiting to be in-processed upon arrival. Yet when I ask people who don't know about the picture they think that's how we treated the detainees 24/7. Ridiculous. This misconception and many others, including outright lies told by CNN's Bob Franken led me to seek a way to get my story out there, a REAL Gitmo story.
How does one go about writing a biography? What are some rules applying to this genre and is there any room for embellishment?
I learned from my editor, Andrew Carroll, a New York Times best-selling author/editor, of my first published work, a personal narrative in the Random House wart time anthology, "Operation Homecoming," that I titled "Theodore," about my guilt and fear associated with leaving my two-day-old son, Theodore, on my deployment to Gitmo. Andy told me that I needed to write what I had felt and written in my journal and emails. "Don't edit out stuff." He said to, "Leave it in for the reader." My favorite genre is biography and autopbiography, and I enjoy the format I finally decided on for my book. First, a prologue to set things up; framing the work. The body of the work is chronological, with quotes and chapter titles related to the content. An epilogue, appendices, and a glossary for the non-military reader. For me, being clear is more important than being artistic. If my story ever gets picked up for a film, then the embellishment will begin! I have fantasized about it, and believe it would do best as a dramedy. Thornton Wilder once said, "If you want to tell people the truth, make them laugh, or they'll kill you." I envision flash-backs and fantasies interwoven with the in-you-face reality of the experience, which was often surreal and at emotional extremes. One minute I would be feeding feral kittens at the Vet Det, and then next witnessing a QRF (Quick Reaction Force) take down and hog tie of a misbehaving detainee. I call it an emotional train wreck. At once hating but sworn to take care of people who want to kill me.
What motivated you to put your experiences on paper and write "Saving Grace at Guantanamo Bay"? What were some obstacles you had to get through to get this book published?
I kept a journal at Gitmo, and then about five years after I got back I got really mad about how Gitmo was being portrayed in the media. It's gotten better over time, but I think my story is the only real Gitmo story. It's balanced. It's not the whole truth about Gitmo, but it is a small piece to the big puzzle that is the enigma we call Gitmo. At first there were publishing obstacles. It's really hard to get a book published. I didn't want to self-publish because I didn't think it would be taken seriously. So, I went with a traditional publisher who did self-publishing, but wanted to do my book as a POD (Published On Demand) title. I paid for professional editing (the absolute HARDEST part about publishing a book), but they did virtually everything else, and still do, mostly for free, with premium marketing services for a fee. They prepared my book for e-sales (Kindle, e-book), Amazon and Barnes & Noble listings, author website, etc., all for free. I do a lot of marketing on my own, but enjoy it a lot. They will send complimentary copies of my book to reviewers and media, and got me media interviews when the book came out. Since then, my social media contacts have gotten me on Fox News' Fox & Friends several times over the past several years.
When it comes to writing biographies & memoirs, how do you choose which stories to tell? Which biography have you read that has really stood out to you?
The more famous the person, the more biographies there are about them. If possible, I like to read the autobiography first, just for a frame of reference. From Peter the Great, to George Patton; William Shatner and John Steinbeck, my favorite author, I like to hear the "voice" of the person. For authors, I read their work, and hope the biographies fill in the blanks. Many authors, Steinbeck included, weave their own lives through their novels. My absolute favorite memoir is Mark Twain's "Life on the Mississippi." Americana on steroids, this river boat captain tome is rich, hilarious, perilous and thrilling. The detail is enveloping. It is a spellbinding journey where you are up front and personal with the skill, talent, bravery and sheer brilliance of a bygone profession that was as necessary then as truck drivers or airline pilots are today. Almost invisible to most, the training and commitment to excellence of these heroes of transportation and commerce should be known and appreciated by all. A must read! As for more modern heroism, "The Cat From Hue: A Vietnam War Story," by John Laurence. From 1965 to 1970, Laurence covered the Vietnam War from the grunt's eye view, and detailed encounters with the enemy, the good guys, a wayward cat, and his colleagues. This is a "You are there" experience like no other. At 864 pages and nearly 2 1/2 pounds, this is no light weight memoir. If you know nothing about Vietnam you could read this book and know everything you need to know, and more. Laurence's voice and commitment come through strong and true on every page. He is at once down-to-earth and profound. If you missed the war, do NOT miss this book.
What was the strangest part about coming back home after serving in the army? Do you ever miss it?
"The rush of battle is a potent and almost lethal addiction, for war is a drug." - Chris Hedges, The Hurt Locker. It is familiar and easy to be a soldier in war if you accept that death is all around you and can take you at any second. If you fear death you are useless, and dangerous to those around you. For your enemy seeks death, and killing you would just be a bonus. War is addictive not just because of the rush of adrenaline, but because it is a simple life. you don't have to think about what to wear, what to eat, where you're going, what you'll be doing. It's a 24/7/365, where one day blends into the next, and the weeks and months take you in for an almost timeless experience. Going home is a fantasy, best left to dreams. Being "short" is a liability, not a prize. Best just to set your calendar and worry about home when you get there. I remember being home from Iraq on two weeks leave being angry most of the time. Angry that no one seemed to know or care there was a war going on. Loud noises crushed me. I kept trying to drive in the middle of the road. And I resented just about anyone who didn't want to talk about the war. Yet, when someone did, if they weren't military, I would change the subject. Then it hit me. That's why we did what we did, so that people back home could go about their lives and not have to worry about the war, or the enemy. We were sheepdogs. And then I was OK with it. I went back. Did my time. Didn't get "Blowed UP!" And when I returned I promised my wife I would not to an overnight away from home again unless it was with them. And for the nearly ten years since I've been retired from the military I have kept that promise. Everything is good now. Everything has more meaning. Every day is God's blessing.
What are some goals you hope to accomplish with your story?
Enlightenment! LOL! I think every author hopes to help someone see something, understand something from their point of view. I just really want people to look at Gitmo from the friendly side of things. It is US, all of US, represented by some of the finest men and women our great country has to offer. The discipline and professionalism it takes to run a world class military detention facility like no other takes tremendous commitment and determination. I was SO proud to serve with such amazing soldiers, sailors, Marines, Coasties and Air Force personnel. Every American can be proud of the job 99.9% of us did, and are doing. Since the International Committee of the Red cross never publicize their reports, I would like everyone to know that the ICRC physicians I worked with at Gitmo and later in Iraq, told me, "No one does [detention operations] better than the United States." We are the best of the best at everything we do, and Gitmo is the rule rather than the exception. The media and our enemies would have everyone believe Gitmo is a gulag where torture and abuse are commonplace. That couldn't be further from the truth. 730 detainees have been RELEASED, and none have been beheaded, executed, hacked to death, blown up, dragged naked and lifeless through the streets, drowned or burned alive, all things our enemies have done to us and/or our allies. Gitmo is an Islamist Rest & Recreation center compared to how our enemies treat their captives. At Gitmo, every detainee gets FREE Qurans, prayer rugs/beads, halal and Muslim holiday holy meals, directions to Meca, the services of a US military Muslim chaplain, white robes, beards, world class medical care, recreation, sports, TV, DVD's, a library and letters home. There is no moral comparison between how our enemies treat their prisoners and how we treat Gitmo detainees.
If you could escape to any place in the world for as long as your like, where would you go and who would you take with you?
I would take my wife and kids and probably go to southeast Australia. I've never been there, but I'm sure it would be warm, beautiful and the gateway to a vast open frontier of surprises and adventures! OK< seriously, though, I suppose a more realistic choice would be Orlando. We are Disneyphiles and have been Disney Vacation Club members since before 9/11/2001. We'd like to work out a snowbird thing someday that would find us summering on Long Island, NY, and wintering in Florida near the House of Mouse. I have chef school at Disney Institute on my bucket list! Hooah!
Besides being an author, how else do you keep yourself occupied during a normal day?
Ack! An awesome wife, five great kids from 22-9, and social media all keep me busy when I'm not at work as an education administrator. I coach my kid's teams, attend all of the games I can't coach, have been a Boy Scout Leader for nearly 15 years, and have two Eagle Scouts, a Life Scout and tenderfoot Scout. My wife does Girl Scouts with my daughter. I am also a Trustee for my church.
Do you consider yourself a successful author? Do you have any plans of writing any more books (fiction or non-fiction)?
I have a sequel in mind, "Saving Grace at Abu Ghraib: A Memoir of a Citizen Warrior, Part Two," nonfiction, of course! I am putting finishing touches on a play, would love to write my Great American Novel, etc. Successful? That depends on how you measure success! Have have a loyal following who thank me and I thank them, not too infrequently. Occasionally my friends at Fox News have me in to talk about Gitmo. So I suppose that's success of some kind.
Share Montgomery Granger's interview
Frank Chase Jr interview
Kelleye Richards interview