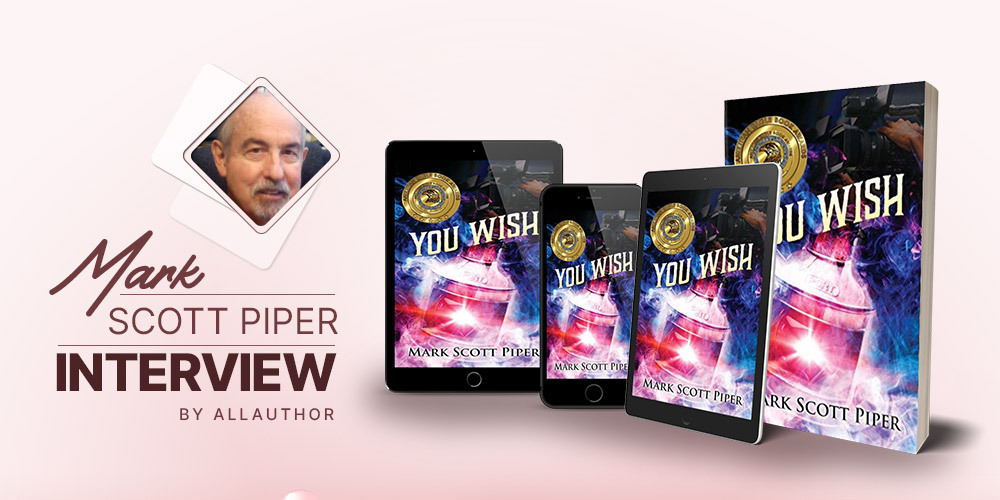 What is the name of your hometown? Where did you grow up?
I was born in Tacoma, Washington. I escaped for good when I left for graduate school. 
Which is your favorite Christopher Moore novel?
I love them all, but my first exposure to Chris Moore was Lamb. It's still my favorite and the one I've given as a gift more than any other book.
In what ways do you think holding a PhD in English has helped you shape into a writer?
For one thing, earning a PhD in English requires reading a lot of novels from a diverse group of classic and contemporary authors. You become a better writer by reading others. A dissertation is a book. So, I experienced the unrelenting research and constant rewriting and careful editing that are required in producing good novels. Also, I taught writing while studying for my degree, which meant I stayed in tune with the requirements of good communication in written pieces and refined my own skills along the way. 
Two of your short stories were Honorable Mention selections in Short Story America Prize for Short Fiction contests. Which one is your favorite?
It's not easy to pick one story over another, but the first one I submitted, "Ask Me No Questions," was chosen for publication in Short Story America and was distributed nationwide, as well as earning Honorable Mention. It was the first time I had a real book that included my own work to show family and friends. 
What challenges did you face to publish your debut novel, You Wish?
The concept behind You Wish was one I felt would make a successful movie, and the original version of the story was a screenplay. Turning a screenplay into a novel is no easy task, but it was a rewarding one. I was able to enrich and expand characters and plot points well beyond the screenplay's limitations—that's when the characters and the story really came alive. Since I was naive about publishing in general, I chose to work with a hybrid publisher. That had many advantages—I got an excellent cover and most of the technical and legal details were done for me—but disadvantages have become clear once You Wish was published. Pricing and distribution issues have become a problem, and the marketing help was limited. Of course, marketing a novel, especially one that doesn't fit comfortably into a standard genre is difficult, but I'm trusting You Wish to stand on its own, and I'm working on getting the word out as best I can.
Did you expect your first novel to become the 2019 American Eagle Book Awards first-place winner? What was your reaction?
I certainly did not expect You Wish to earn first-place gold in the American Eagle Book Awards. I was hoping that I might get bragging rights by becoming a finalist or even a second or third place in a particular category at the very most. In fact, when I received the email telling me I had won it all, I thought it was just another scam. Once I understood that I really did win, I was overwhelmed. You have no idea how your work will be received, especially if it's a debut novel. The enthusiastic praise of the book and of my writing from the judges was much more than I ever hoped for. 
When you're not writing, what are some things you like to do to kick back and relax?
For many years I played competitive softball for recreation, but those days are behind me. I read others as much as possible, and especially with indie writers, I try to provide thoughtful reviews of the work. I have a new grandson, and I want to spend as much time as I can with him. My life is full of opportunities for laughter, and I try my best not to miss any of them.
If you were granted the ability to make one wish, what would it be?
When I started writing You Wish, I had no clear idea of what the best final wish would be. As I pointed out in the novel, the obvious choices aren't likely things that will work out as wished for. Economics, unseen complexities, and human nature would quickly get in the way. If you truly want to make the world a better place, that wish has to be aimed at basic human behavior, as does Jake's assumed choice. If you wish for something that guarantees the best possible life and future for family and loved ones, you find yourself in danger of sounding a bit too much like a Hallmark card. But that's the most likely one for me at this stage in my life.
You Wish is a compelling story that crosses over a broad spectrum of genres. What kind of research was involved when you were writing this book?
You Wish takes place in today's society, so my research was primarily focused on making sure I had the details correct in references to social media, the makeup of Homeland Security, the construction of wills, and the like. In fact, I researched nearly all the pertinent details of the narrative, including the names of some of the characters in order to create the verisimilitude I was after. As to the magical realism aspect of the novel, I made that up on my own. Also, I'm not fourteen, so I had to try to capture the attitudes and speech of today's teens. Watching teens on YouTube helped some, but I tried to stay clear of current "in" teen jargon. If I duplicated what's popular now, it would be long gone by next year.
Who inspired the character of Jake Parker?
Jake is not based on a specific person; he's more of a combination of many young people I have known. I needed a character who was naïve but had the potential to grow substantially in awareness and sophistication by the end of the tale. I could clearly see Jake and get inside his mind, but he was not based entirely on someone I knew before I created him.
Who, in your family, likes to read your books the most? Have any of your family members ever inspired or helped you think of book plots or characters?
My children all appreciate my work, and a couple of them have read nearly everything I written. The most help I've received was from my partner, who is not only a wonderful source of ideas, she's an excellent, relentless editor. My fiction is much better for her influence and input.
How do you keep the balance between writing about what you like and what the readers want?
I have never been able to write within the expectations of a particular genre. Given my personal tastes and academic background, my preference is literary novels, and they don't often fit the formula of a specific genre. I generally start with a "what if" scenario—as Stephen King suggests—and as a result, I write what interests me. The downside is I don't have the advantage of an already established audience, as mystery or romance novelists do, for example. So, my path to success isn't as clear as that of some other writers, but it's the path I take.
What are you currently working on?
Aside from continually working on short stories, I have three other novels in manuscript form which I am currently submitting to critique groups. Details and first chapters of each of them are available on my website, www.markiper.net
How often do you write in a week? Do you prefer writing in the day or at night?
I try to either write, rewrite or edit every day. That's not always possible, but I make an honest attempt to maintain that plan. I write in the early morning; I'm up each day at 5:00. Mornings work best for me because it is always quiet, there are no distractions, and I can focus on the world my characters draw me into. There are times, of course, when I'm in the middle of a draft, trying desperately to keep up with the characters in a story when I find myself writing all day, sometimes until well into the evening. At times like that it feels great to be exhausted.
What has your experience with AllAuthor been like so far? Is there anything that you believe could be done to better benefit the authors in this community?
I'm still in the learning stages of my experience with AllAuthor, but I'm excited about the chance to build relationships with other authors. I've used the Critique GIF Maker extensively already, and I'm impressed by the weekly Mockup Banner promotions for You Wish. Both have been valuable tools in the ongoing marketing struggle. As to improvements, I have the same problem here as I do most other places. You Wish is a crossover novel, appealing to YA and adult audiences alike—as many reviews have suggested. Because of limitations of categories, You Wish is labeled "Teen & Young Adult." That's the bottom end of my target audience. It would help me if it were possible to have the other categories that are shown on my Profile page also appear on the You Wish book page.
Share Mark Scott Piper's interview
Eldon Kellogg interview
Michael Jack Webb interview