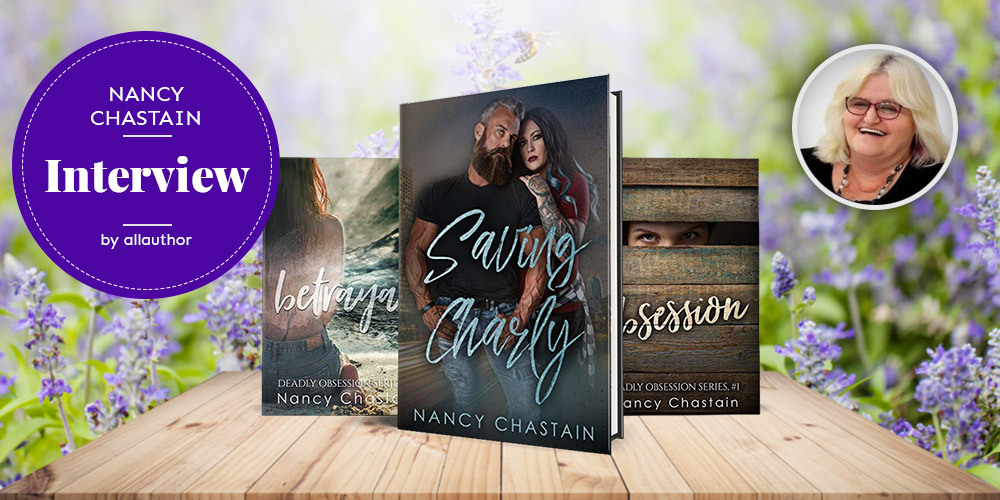 Tell us about your childhood. How did it affect you as an author?
I was raised to be strong and independent. My female characters have those qualities as well.
What sort of day jobs did you hold before you chose to become a writer? What kind of affect do you think they may have had on your writing career?
I'm the office manager for a law firm. I'm sure to check and recheck my facts.
If there was a mystery from your own life that you could write a book about, what would you choose to write about?
If I tell than I can't put it in a book.
The characters that you write are often praised to be real and believable. How much of these characters are fictional and how much of them are based on real life?
Find me is based on real people and places. There are people I've met over the years in all my characters.
When was your first book published and what were the main obstacles you faced trying to get it published?
October of 2017 I published Obsession. Answers to all the questions you have as a newbie Indy author.
What other things, apart from writing do you enjoy doing?
Reading and spending time with my family.
What inspired the plot of "Caged Rage"?
The photo on the cover. That is my son and the photo is from one of his fights.
What is the central idea or theme behind the Deadly Obsession series? How many more books can we expect in the series?
I'm working on the last book in the series. Sacrifice will be released this year. I wanted to write something based in Oklahoma where I live. My husband is in the oilfield so I knew it had to be included.
Who was your inspiration for Natalie Porter in "Find Me"? Where do you often find the inspiration for your male and female leads?
Find Me is dear to my heart. I love paranormal anything. I'm fascinated with mediums. It is based in my hometown. Kathy is actually my real life best friend and her dad ran the restaurant mentioned. Most of the places mentioned are real places.
If you could bring to life one character from your many male characters, who would it be?
David from Caged Rage. No matter what he has been through the people he cares for will always come first. He's not afraid to stand up for what is right.
When writing a romantic suspense, how do you balance facts with suspense so that it doesn't become boring or like you're just reading a romance book?
Research, is a big part of it. You can't be afraid to think outside the box.
How do you think you have grown as a writer since your first book?
I've met so many wonderful people in the Indy community. I've learned to ask questions and to listen better to everyone. There are ideas all around if you just listen to people.
What is something that people don't usually know about being an author?
Don't be afraid to reach out to other others for help.
What marketing strategies do you find most helpful? How has AllAuthor helped you so far and would you recommend this platform to other authors?
AllAuthor is a great asset to get your books out in front of readers. I do takeovers and going to signings in person so that people can put your face to your books.
Share Nancy Chastain's interview
Charlie Suisman interview
Stacy Eaton interview