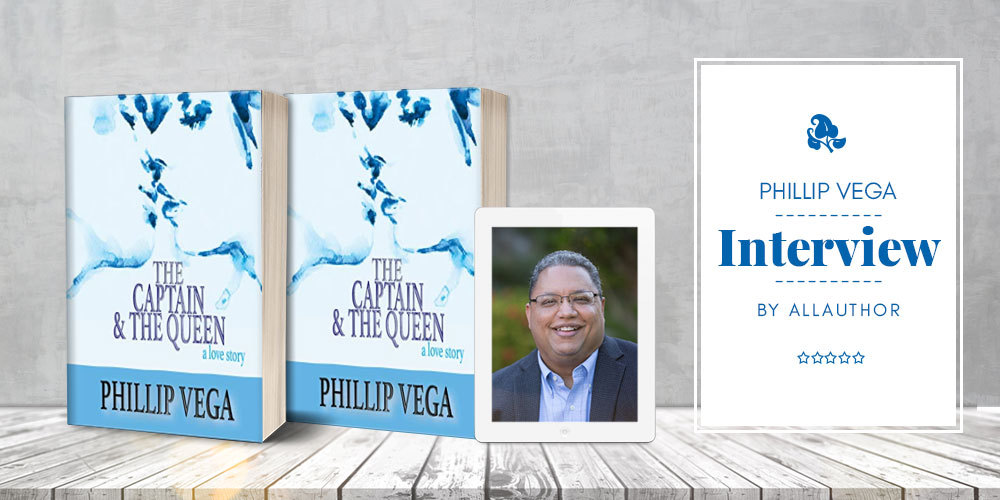 What are some memories from your childhood that stand out most to you? Where did you grow up?
I grew up in the town I feature in my novels, Stony Brook, New York. It's on the North Shore of Long Island, in Suffolk County. I grew up in the 60s, 70s and 80s, so looking back, the things that stick out were the simple things in life. Riding my bike. Staying out late, after dark. Hanging out with my friends. Swimming in my pool in the backyard. Going to Friendly's, bowling, stickball, and eating pizza.
As a child, what books did you read? Did you ever dream of becoming a writer?
I mostly read comic books growing up, to be frank. Reading, as a child and teen, frustrated me. I didn't have the patience for it and found it boring. Oddly enough, as an author, I still find it challenging at times, and prefer videos or audio to reading, but I do have a good collection of books in my library. I have an extensive comic book collection as well.
Growing up, I never imagined becoming a writer. It was never on my "dream board" or on my personal road map. Strangely, this journey is a recent undertaking, and one that I fell into. It all started one rainy Saturday afternoon in August 2015.
I was sitting on my couch with my iPad, surfing the channels, and nothing struck my fancy. As I sat there, images began forming in my mind's eye. I opened Word in my iPad and began writing down the images in my head. Three chapters later, I was on the road to writing my first novel, Last Exit to Montauk, which I completed six weeks later.
What type of stories do you love to tell? Being a storyteller, do you remember the first story you ever told and when?
I enjoy telling relatable stories that make the reader feel something. Laughter, tears, something visceral. That's my goal—for the audience to have a visceral reaction. The stories I've published so far are coming-of-age love stories, set in Long Island in the mid-80s, in the not-so-fictitious town of Stony Brook, featuring Hispanic lead protagonists. While they're set in the same universe, readers don't necessarily need to read one to enjoy the next. It's not an anthology series, like Harry Potter or Game of Thrones. They're all stand-alone novels that may or may not contain Easter Eggs from previous novels (insert wink here).
All my stories will always contain Hispanic protagonists, because I'm looking to turn the national and global narrative on Hispanics on its head. All I see in the media today regarding Hispanics are migrant workers or illegal aliens in caravans, trying to cross the US Border illegally.
That's not my reality. I am the son of an immigrant. My mother and her siblings all entered this country legally. In addition, they all had white-collar jobs. My mother, a physician, graduated at the top of her class from medical school. My aunt was a lawyer who worked at the UN. My uncle was an engineer, and my other aunt was the legal secretary to the VP of the Dominican Republic. My father, born here but of Puerto Rican heritage, worked for the US federal government as an agent for the OCR, Office for Civil Rights.
Having said that, even though all my stories will feature white-collar Hispanic protagonists, not all my stories will be coming-of-age love stories. My next novel, coming out in 2019, will be a discovery piece between siblings. One of those "I thought I knew you" tales between a brother and sister. The next one will be a thriller, followed by a comedic tale about an elementary school teacher, followed by a contemporary love story.
I currently have approximately thirty manuscripts in development. All since starting this journey in August 2015. Crazy, I know. The creative floodgates have opened and just keep flowing. As long as the ideas come, I'll write.
In answer to your question about the first story I ever told . . . it probably had to do with the many stuffed animals I had as a child. As a teen, I remember writing something in my English class that seemed to strike a cord with my teacher, Mrs. Simmons. I can still remember her telling me that she loved the way I wrote, which was high praise from her, as she was tough on everyone.
What finally inspired you to put pen to paper a few years ago? How did you discover what you define as your true calling, your passion?
Two words. Tiger Woods. A strange answer, I know. Here's the thing. Had he been playing in a golf tournament in August 2015, I probably would have ignored the visions in my head, fiddled with my iPad, and watched television. Fortunately for me, he wasn't playing, I didn't ignore the visions, and I felt compelled to put pen to (digital) paper.
Since the floodgates opened, writing has truly become a passion for me. I love it. I love talking about it. I love doing it and wish I had more time in the day to do it. It's a personal goal for me. I still have a day job, selling software for a great company that supports and celebrates my writing efforts and achievements.
How do you manage your time between writing and working in software sales? What makes you happier?
During the week, and on some weekends, I focus my energies on selling software. I've been selling software professionally for over twenty years and have made a good living doing it, so during the day, that's where I spend my time. It's what keeps the lights on, a roof over our heads, and food on the table.
At night and on the weekends, aside from spending time with my wife, as she and I have essentially become "empty nesters", I spend a few hours writing. I try to write at least two to three hours a night and more on the weekends, time permitting, which is why I can spit out a manuscript in six weeks, or at least have been able to so far.
They both make me happy, as they both use different muscles, skills, and portions of my brain. Both allow me to tell a narrative and experience life, like getting stuck at LaGuardia Airport recently, during the US Government shut down. I was there, the day the media reported on the dangerous conditions, and had no idea, until my phone started blowing up, asking if I was okay. The joys of travelling, right? Who wouldn't enjoy that?
Which is one of the favorite memories of summers in Long Island that you have crafted in your book, Last Exit to Montauk? How did you come up with the title of the book?
The overall adventures that the lead protagonist experiences, swimming in his pool, going to the beach, playing tennis with his best friend, going to the mall, Friendly's and Port Jeff, are all memories I drew upon for that novel, even though the actual story is fictional. The book title was something that was with me for a long time, actually. Without giving away any spoilers, I drove by a sign with the same title for about a year, while heading to work in the early 90s. For some reason, it stuck with me and became the title and important part of the novel.
Which is your favorite place to visit in Tampa Bay with your wife? Have your sons read any of your books?
I love the beach. Hands down, my favorite place to visit. There's something so peaceful and calming about the beach. Sitting in the sand, and placing your toes in the water. Diving into an oncoming wave. The taste of salt and suntan lotion on your lips. The warmth of the sun, and the coolness of that bottle of water from your cooler. And doing it all with the woman you love. Does it get any better than that?
No, my sons haven't read my books. They're in their early twenties and have their own interests and lives. While they do brag to their friends, I only recently learned, that their dad is a novelist, reading Dad's novels isn't at the top of their list. I get it. There are plenty of successful people whose children haven't experienced their work, or watched their movies or listen to their music. I guess I'll just add my name to the list.
What character in the book, The Captain & the Queen, would you like to be best friends with? What inspired the story of the book?
I'd love to be friends with Mateo, the main character. I can relate to him, even though he grew up with both parents, while I'd lost my father when I was 13. I can relate to the challenges he went through as a teen. Like him, I went to a private school, where I was one of a handful of Hispanics. An outsider in an all-inclusive environment.
I had friends, some of which I still speak with today, thanks to social media, but times were different back in the 70s and 80s, which is part of the inspiration for the novel. Another inspiration is the thought, what would Donald Trump have done had his daughter, Ivanka, brought home a middle- class Hispanic boy in the 80s? How would that have gone over?
My youth and Trump were really the impetus for The Captain & the Queen. That's where the story started one night as I watched the news. Cleary, it took a different turn, since the girl was Greek and looked nothing like Ivanka. But that's where it started.
The Captain & the Queen is the story of the "captain" and the "queen," a coming-of-age romance set on Long Island. Why did you choose this as the setting of the book?
I love this setting. Long Island, in the mid-80s. It was that "in-between" time. We no longer had the innocence of the 50s and 60s, yet we hadn't yet experienced the explosion that personal computers and the Internet eventually brought us.
Also, I grew up in this era, so I can relate to it. I know it like the back of my hand (hey, where'd that mole come from…wink). And I love the town I grew up in, Stony Brook. It's a great place to be from and live, if you like the weather. Today, I prefer the warmth of Florida, but miss my days in Stony Brook.
Lastly, while the stories are all fictional, the locations are real. Fans of both books can the various locations mentioned, like NY City, Tavern on the Green, the mall, Friendly's, Port Jeff, West Meadow and Smith's Point beaches, and even the Hercules Statue in Stony Brook. Recently, I've had people post selfies on social media, at the various locations mentioned in the books, which blew me away. That was never my intent, so to see people actually visit the places mentioned in the books, take selfies, and post them on social media? Wow. Just . . . wow!
What was the biggest challenge while writing Last Exit to Montauk through a teenager's point of view?
Like anything else, you want to make sure the characters, dialogue, and story resonate with the reader. So, making sure the characters felt authentic was the most challenging part of the writing process.
The good news is in the way this and my other stories crystalize, going from mind's eye to digital paper. Images for the entire story arcs play in my head almost like a YouTube video, only I'm in the center of it all as an ethereal witness.
Since this is the case, I am able to write what I see, hear, taste, touch, and smell. All of my senses seem to come in play as I'm writing. As the witness, and writer, I simply allow the work to flow through me. I see myself as the vessel, allowing the protagonist's dialogue to pour from my mind to digital paper, then work with my editor to make sure the story flows and doesn't go off on a tangent.
What memories from the 80's did the book, Last Exit to Montauk, bring back? How do you deal with emotional impact of a book as you are writing the story?
Great question. I'm a child of the 60s, 70s, and 80s. I graduated high school in the mid-80s. So, this book brought back many memories of my youth and teenage years. Everything from hanging out with friends, attending school, playing sports, or at least my spastic version, and falling in love for the first time.
I drew from that experience when writing Last Exit to Montauk and The Captain & the Queen, even though my personal story is nothing like the stories told in my novels. The emotional impact of Last Exit to Montauk, that was tough though.
As I previously mentioned, writing a novel was never on the bucket list or personal road map. Sitting down for six solid weeks writing a manuscript was a completely new experience for me. I wasn't prepared emotionally how it would impact me, to be frank. From the time it took away from my family, to dealing with the emotions of the actual story. By the end, I was an emotional wreck. Just like the male protagonist, I too rode the emotional rollercoaster of Last Exit to Montauk. In other words, like him, I laughed and cried.
The good news is: I now know how to manage my time better, whether it's carving out time with my wife and family or sitting down and working on a manuscript. I also know how to better manage the emotions elicited as the information flows through me, from my mind's eye to the digital paper. I do allow myself to experience the emotions. I'm just better prepared to deal with them now. I think?
How much 'world building' takes place before you start writing? Is there lots to do before you dive in and start writing the story?
My writing process is unique, in that the story arcs tend to play in my mind's eye like a video, so, world building isn't too challenging. Also, I tend to draw from reality, like Stony Brook, Port Jeff, or the beaches in Last Exit to Montauk, or Tavern on the Green and New York City during the holidays in The Captain & the Queen. All these locations are real, though the stories that are fictional.
So, for me, I've lived in this world already. I know the areas, I've driven the roads, walked the streets, and sat on the beaches mentioned in these books, so building that world was already done. And because the "worlds" are real, my chief concern is authenticity. For example, Macy's in the mall or the roads and highways mentioned in the books need to be real, otherwise people will call you out on it. Even something as minute as the sporting events mentioned in the novels, actually happened, and people have fact-checked me, and sent me notes thanking me for being authentic. Down the road, I may release a fantasy, which will take a lot of world building, but that manuscript is closer to the bottom of my list of stories I plan on writing.
Share with us the best advice you've ever received. When it comes to writing, what are some of your hopes and ambitions?
The best advice I've received is this: the worst thing someone can tell you is "no," so ask. Ask for help, ask for the purchase order, ask for the deal, ask the question.
Regarding writing, the best advice I received was from my editor, Janet Fix, with thewordverve. She told me early on: if what you're writing doesn't/isn't advancing the story forward, then delete it/cut it."
My hopes and ambitions are no different than anyone else entering a new venture or chapter in their life. I want success. I want people to buy my books, enjoy them, and share them with others. I would like to crack the NYT Bestsellers List. I'd also like to see my work translated to a digital media platform, whether movies in the theater or one of the many media platforms available, like Netflix, Amazon, Hulu, etc.
I think my stories would resonate with today's audience. With the successes of programs like Stranger Things, The Goldbergs, and others that take place in the 80s and 90s, my work would fit nicely in that group, especially introducing white-collar Hispanic leads, which we don't see today in the media.
How much do you enjoy guest appearances, interviews, and book signings? What are the new ideas for future stories that your brain is working on?
I love doing all those things. Again, this is new to me . . . and thrilling. I started down this path just a few years ago, in August 2015, and really didn't start working with an editor and book publisher until 2016. So, interviews, guest appearances, book signings, etc. are all new and exciting for me. I still can't believe people want to hear my personal story. While I've sold over $100-million dollars' worth of software for over twenty years and built personal relationships with various clients, this is the first time I truly have "skin in the game."
I'm not selling someone else's products. Something someone else developed. Someone else's code. It's my code. My work. My products that I'm putting out there and asking people to invest their hard-earned money to purchase and enjoy.
Regarding future stories, the next one I plan on releasing will differ from my previous efforts. While they'll all contain white-collar Hispanic lead protagonists, set in the same universe as Last Exit to Montauk and The Captain & the Queen, it isn't another coming-of-age love story set in the 80s. It is a familial love story. A discovery piece between siblings. An "I thought I knew you" story between a brother and sister, who passes away at the beginning of the novel.
While planning her funeral, he learns big secrets about his older sister that he never knew. She was his idol. His hero growing up. One of his best friends as adults. The person he turned to for advice, and shared dirty jokes with. He lived a fairly transparent life with her, yet she held this great secret from him.
After that novel, I plan on releasing a thriller, featuring a serial-killer, and then a comedic tale about an elementary school teacher who inadvertently starts selling and distributing a "special blend" of homemade spaghetti sauce via her students. Think a Latina version of Melissa McCarthy as a first- grade teacher, accidentally selling and distributing a "special blend" of homemade spaghetti sauce.
What's the best way to market your books? How has AllAuthor helped you in the promotion of your books?
That's the million-dollar question. First, working with companies like AllAuthor helps. AllAuthor has really delivered for me, from creating collateral to social media marketing. Second, putting together a street team. Mine's called "TeamV." It contains friends and fans who've committed to reading my books, providing me with feedback, and helping me promote my work.
Third, my publisher, thewordverve, has worked with me on promoting and marketing my books as well, from working with me on setting up book tours, to hosting Facebook events, to reading and reviewing my interview questions, and providing me feedback.
I also continue to self-promote as well. As I travel, I talk to people about my books. If I see someone reading a novel, I ask what they're reading, if they're interested in expanding their library, and hand them my business card.
Lastly, I continue to ask for reviews. Bloggers, radio interviewers, friends, family, social media, you name it, I continue to reach out and ask, knowing that word of mouth will help me sell books and get me closer to my personal goals.
Even though I'm new to the game, I treat my authorship as a business. I invest my time, celebrate the wins, deal with the rejections, and continue to drive forward. I have skin in the game now, with two novels released. It's up to me to promote and market. If I don't do it, how can I expect others to do it for me?
Share Phillip Vega's interview
Sayara St. Clair interview
Michelle Jean Marie interview