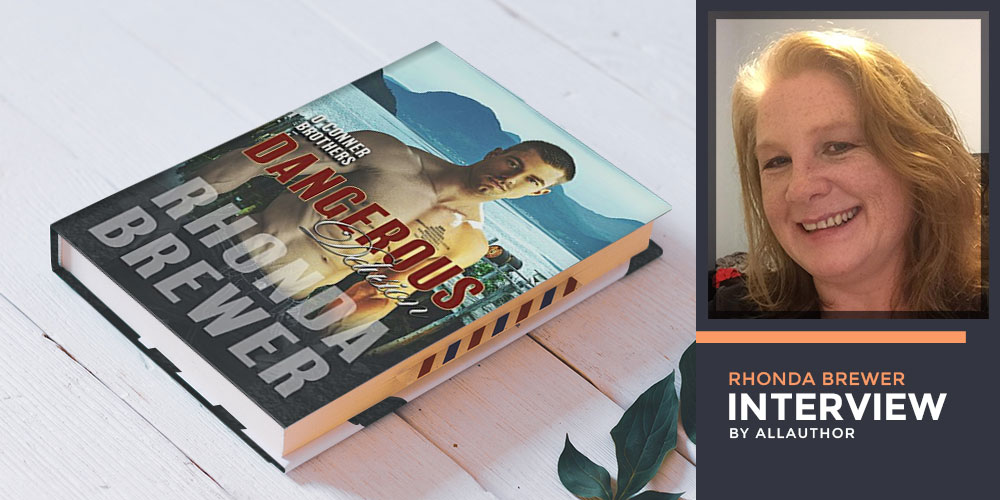 Where did you grow up?
I grew up in St. John's, Newfoundland. It's an island on the East coast of Canada.
What is one story from your childhood that is often repeated at family or friend gatherings?
The story our family is most proud of and repeated at many family functions is about my Great- grandfather William Colin Holwell. In 1901 he took a job with Guglielmo Marconi and was paid a dollar a day. At the time that was considered an excellent wage. He was with Mr. Marconi when he sent the first transatlantic message. I've added a picture of Grandda that was taken back then. Mr. Marconi hired Grandda because he was such a tall man. Mr. Marconi thought he would be better able to handle the balloons he used to lift the antenna.
Where did you go to college?
I went to Keyin College and attained a degree in computer studies.
What was your most memorable experience there?
That it was a lot of hard work and I met one of my dearest friends.
How important do you think a book cover is in relation to book sales?
I think it is relatively important since it is the first thing your reader sees but without a great story, it wouldn't matter how great the cover is.
Who designs your book covers?
Majeau Designs owned by Cory Majeau. He is married to another fellow Newfoundland author, Candace Osmond.
What inspired you to write the O'Connor Brothers series?
I actually wrote the series almost fifteen years ago. I never published them because at that time writing was something I did to relax. I've always loved to write and have done it all my life, but it was strictly for myself. My daughter was the one to find the printed copies of the manuscripts and asked me why I'd never published them. After a lot of research, I found out about Indi publishing and took each of the books and updated them. The originals didn't have iPhones, and the primary way to chat with people was through MSN messenger.
What was your process in creating an entire world of adult themes, coarse language, and descriptive sexual situations?
Real life. I wanted the books to be realistic, and coarse language and sexual situations are part of adult life. Romance is sweet but when people fall in love sex is part of it.
How did you choose the names of your characters in the O'Connor Brothers series?
I used many names that are found in Newfoundland as well as some of our family names.
Which of these characters did you enjoy writing about the most?
Nanny Betty is my favorite character mostly because I based her on my own late grandmother.
In the O'Connor Brothers series, the main protagonist in all the books were men, but in the O'Connor Girls Series , you switched to portraying women as the main protagonist. Do you think it was easier to write from the male or female POV?
I think as a woman it is probably a little more challenging to write from a male POV, but when you are really deep into a character and can get into their mind, it doesn't matter what sex they are.
What do you think about book trailers? Do you have trailers for any of your books or do you plan on making one?
I love book trailers and have several of them for my books. I make them myself.
When you wrote the first book "Dangerous Therapy" to the O'Connor Brothers series, were you planning on making it a series? What were some of the harder parts of writing this series?
Dangerous Therapy was the first in the series, and no I did not plan on making it a series. When I finished it, the other brothers and characters started to scream for their own stories. (Yes I hear them in my head as most authors can probably attest to.)
O'Connor Girls Series includes fast paced story with great suspense. How many more books are you planning on adding to the series?
Yes, there will be three books in that series that I will be releasing in 2019.
1- Hidden Betrayal - Kristy and Dean (February 2018)
2- Hidden Menace - Jess and Wade (2019)
3- Hidden Enemy - Isabelle and Roman (2019)
4- Hidden Target - Pam and Damon (2019)
What does the title "Hidden Betrayal" tell us about the book? How did you come up with it?
The name tells you that someone is betrayed, but they don't see it coming.
Share Rhonda Brewer's interview
Debbie Zello interview
Arleen Alleman interview