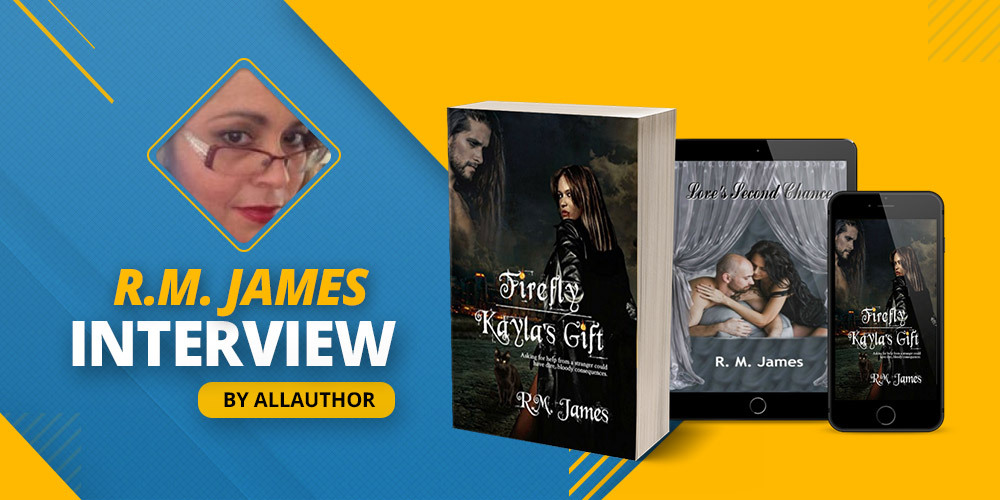 Help us get to know you a little better and do tell us a little bit about your childhood and family.
About me, well I live in a small rural town in Georgia just five minutes from the border of South Carolina. I was born and raised in Queens, New York, to Hispanic parents. They still live in my childhood neighborhood and have three sisters. I have a furry companion name Bailey, a diluted tortie-shell with attitude galore! She is my best friend as well as my therapy cat. I have two grown sons, two grandsons, and a granddaughter. I'm currently working on a Doctor of Business Administration at Northcentral University. Graduated from the University of Phoenix with a Master's Degree in Health Administration/Education; Armstrong Atlantic State University with a Bachelor's Degree in Spanish, and South University with a Certificate in Accounting.
Narrate an early childhood experience you had that completely changed the way you think about books and literature.
I was always a book nerd! It didn't matter if it was Greek mythology, mystery, thriller, or a romance novel, I'd stay holed up in my room lost in a mystical world that I didn't want to leave. I remember having a slew of books lined up on my window sill just waiting for me to explore. Those were the best childhood memories—reading was always my passion.
Why did you choose the suspense/thriller genre? According to you, what makes an unforgettable suspense book?
I love suspense and thriller genre—it keeps you in a state of suspense and engaged in the story. The reader gets the idea of what's going to happen to the characters, but getting to the plot is what gets you at the edge of your seat.
What inspired you to finally begin your career in writing in 2012?
I became a writer by accident. I was disabled and could no longer work due to an unfortunate accident. So I tried my hand in writing and thought of contemporary, paranormal romance, and suspense.
In what ways do you relate to Kayla Grayson in your book "Firefly"? Who is your favorite character in this book?
I have an extravagant taste when it comes to clothes, purses, makeup, jewelry, food, along with a colorful temper, and gave those to Kayla. My favorite character, I'd say it's Jake. He's a crackpot who loves bothering and egging on his friend, Dayton.
Which part of the book "Love's Second Chance" did you have most fun writing?
The most fun was when the female character fell off her chair when she finally found her childhood boyfriend on social media—gawking at his picture. I couldn't stop laughing at the scene that I nearly fell off my chair too!
Was your story "Firefly - Kayla's Gift" in any way influenced or inspired by any real-life event? Are most of your mysteries or crime fiction books off the top of your head or do you like to draw inspiration from real-life mysteries/crimes?
The female character is a firecracker with a temper from hell. She has been through emotional turmoil living with her abusive husband that nearly destroyed her life. Her story is about emotional abuse which is happening quite a lot. I'm telling her story because she overcame the mistreatment. How I come up with stories are a combination of real-life stories, tv shows, and novels I've read throughout the years.
Are you friends with other authors? If so, how have they helped you in your journey as a writer?
I do have friends that are authors as well. I find it enlightening when we share stories and ideas.
What was the first book you ever published? What are some major differences in writing style or process between that book and your latest one?
My first self-published book was Love's Second Chance. The difference in writing style is I paid more attention to mechanics than I did the first book. Love's Second Chance was more of a diary account of the characters.
Your characters Ley Moore and Willie Ramsey in the book "Loves Second Chance" have such an amazing chemistry. Who or what did you base their relationship off of?
Wow, it was based on a relationship I had a very long time ago along with a lot of stories, I've read. It also reminded of two people I knew that had strong chemistry as young teenagers and decided to write about their relationship.
Is there a certain type of scene that's harder for you to write than others (sad scenes, action, racy, etc)?
Hands down the spicy scenes are much harder. It feels like an invasion of privacy!
Who is your favorite author, and how do you think they have influenced your growth as an author?
J.S. Scott as I love the way she describes her characters, locations, and stories in general.
Is there anything you would like to say to your readers and fans? When can they expect a new book?
Yes, that we're stronger than we think we are and never allow anyone to take our power, joy, and identity away from us. Just because we feel it doesn't mean we're weak. There's too much relationship bullying going on in this world, and it has to stop. To stand up for ourselves because we were created to be unique and loving individuals. The next installment of Firefly is still in the editing stage, so I am hoping it'll come out soon!
Lastly, how do you usually promote or market your books? How helpful has AllAuthor been to you so far and would you recommend it to your other author friends?
I promote my books on different social media groups. AllAuthor has been helpful as they have lots of tools to use to make the eye-catching banners and reach more readers than I could.
Share R.M. James's interview
Kay Bell interview
Faye Bryant interview