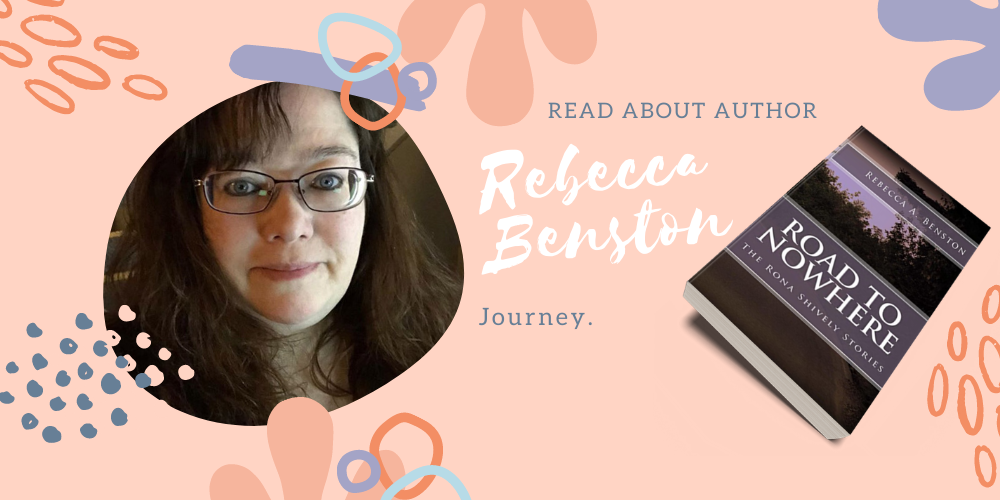 What was your childhood like? What do you miss the most?
My childhood was actually mixed. Some parts were great, but there were some not so great things that happened. Still, I wouldn't trade my experience for anything because it made me the person I am.
Who were some of your role models growing up and how have they influenced your writing?
I really didn't have role models. I can say that my mother and my grandfather were people I looked up to and am very thankful to have had in my life. My mother is still someone I look up to and have great respect for; my grandfather passed away in 2009 and he is greatly missed.
What inspired you to become a writer? At what age did you write your first book? Did it get published?
I've always enjoyed writing. I had my first poem published in our school yearbook when I was in the first grade. I wrote my first book in 2005 and it was published by a not-so-reputable publisher. Thankfully, a great publisher picked it up a few years later and I published several books with them.
What is your reading comfort zone? How often do you read out of your comfort zone?
My comfort zone? I'm guessing that would be mystery. I enjoyed reading Sue Grafton's books and also, some legal thrillers by Lisa Scottoline. Outside my comfort zone are books on Christian prophecy such as Jonathan Cahn's Mystery of the Shemitah. This is only outside of my comfort zone because it is so unsettlingly thought-provoking.
How did you begin writing the mystery series, The Rona Shively Stories?
I was waiting for Sue Grafton to put a new Kinsey Millhone book out and I got impatient, so I decided to write my own. I had lots of ideas and it eventually grew into the series. As of today, there are ten books in this series and I'm in the process of writing a new book to be released in the fall of 2020.
How has been your experience of writing children's books, books on empowerment, and other ministry tools for teaching small groups?
Writing books on empowerment has been a labor of love. As I've come through some very difficult things, I've processed those things through writing. Going back to the things I've written and seeing them from the perspective of someone who has healed from the trauma, I decided that it would be good to share some of these thoughts with others who may be struggling with the same kinds of issues. These are also great for use in ministry. The children's books come to me mainly because I'm a big kid. I love Disney movies and I loved reading to my daughter when she was younger.
How much do you research while working on your women's empowerment projects?
Much of what I write about comes from personal experience. I also did a great deal of research while studying for my degrees. I have a Master's in Human Services and a Master's in Religion, as well as a graduate certificate in Pastoral Counseling.
What do you love the most about Lisa Scottoline, Janet Evanovich, and Sarah Strohmeyer writings?
They are not only awesome authors; they all have a great sense of humor and know how to tell a story.
What other things, apart from writing do you enjoy doing?
I enjoy traveling, reading, watching movies, and listening to music. A good road trip with my daughter is my favorite thing in the world.
What inspired you to start writing, Wise Up to Rise Up?
Wise Up was written after a period of major healing. I'd had time to think about all of the things I'd gone through and I decided to focus on what kinds of things had been taking up space in my heart during times when I'd suffered abuse or found myself in self-destructive patterns.
Which book took you the longest to write in The Rona Shively Stories?
The book that took the longest to write was probably This Side Up. In this book I deal with some pretty sad stuff and at some points, it was difficult to write. I believe it is my favorite book of the series.
What was the best review you got for your book, Grumble D. Grumble Learns to Smile?
Sadly, I haven't gotten any reviews for Grumble D. Grumble yet.
How important do you think book covers are? Who usually designs your book covers?
I design my covers. I think they are extremely important. If a cover looks cheap or of poor quality, I'm not likely to read the book.
How are you trying to keep yourself busy during the lock-down (covid-19)?
Writing, publishing other authors through Higher Ground Books & Media, and trying to come up with some new media content to promote both myself and my other authors.
Has your AllAuthor experience been a helpful and positive one so far? Is there anything you particularly like or dislike?
Overall, it has been positive. I would like a bit more flexibility in the spotlight. Having over 20 titles, it would be nice to be able to promote more than just the one at a time. Also, the advertising for the one book gets a bit repetitive and I've had to turn off the tweets because they seem insincere when you post the same thing over and over. A more personal touch would be nice.
Share Rebecca Benston's interview
Anita Kirk interview
Lisa Slater interview