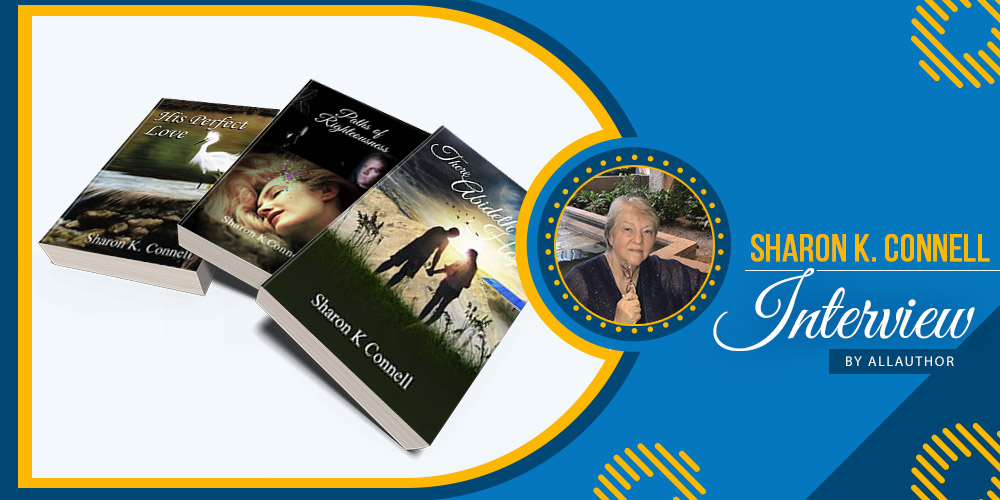 Where do you live? If not here, where would you have wanted to live instead?
My home is in Houston, Texas, USA. If I had my way, we'd be living in Grand Junction, Colorado. I think it's beautiful there, surrounded by all those hills. Or, on Oahu, Hawaii. Always wanted to visit Hawaii, but never have. I'm told this island is the best. But since I've always wanted to be a Texan, I'm content to stay here.
How much do you enjoy writing Christian Romance Suspense with a bit of mystery?
I love it. Creating a work for others to enjoy is a passion with me. I love to get that boy meets girl moment and then have them instantly be at odds with each other over some misunderstanding that has to be worked out through the rest of the story in order for them to trust each other. That doesn't always happen in my stories. In one, they hit it off right at the start, but there were other complications that threatened their relationship.
There has to be something or someone trying to mess up the main characters' lives, whether it's a disgruntled suitor, or a crazed killer. And you should keep something secret, at least for most of the story. I don't do that in all the time in my books either, but I love it when I can include it, and I plan to do more of it in the future.
What other things are you really passionate about in life apart from writing?
I'm passionate about my faith in the risen Savior. Painting is one of my passions, as well. That's something I do in between books and while waiting for edits to come back. Gardening, collecting castles, and keeping an eye on the birds that visit our yard are my hobbies.
How do you come up with stories about realistic people who have problems, fears, and hangups like the rest of us?
Read. Watch people. Enjoy good movies and the special features on how they came up with things. Listen to the news. Personal experiences are also something I draw upon, both my own and others. Of course, none of the people would be recognizable in my stories, but that's where the ideas come from.
What do you feel is the one characteristic that a book has to have to keep you glued to it?
An identification with the characters. To continue reading, I must be able to root for them to succeed in whatever their goals may be. I have to feel their pain, happiness, sorrow, all the emotions. And it has to keep leaving me with a question after each scene, or at least at the end of a chapter. The question has to make me not want to put the book down for anything until I find out who, what, where, why, when, and how.
Is romantic suspense the only genre your readers will get to read from you? Which other genres are you looking to explore?
Two published anthologies have each chosen one of my short stories to include in their books. They are not in the Christian Romance Suspense genre. Ring-A-Ling Holiday Blues in Tales of Texas, Vol. II, is more of a romantic comedy. Spirit Lake won third place in the WordWeaver annual contest and was included in the horror anthology, Dark Visions. Most of my writing will be in the CRS genre. It's what I like to write, and people like to read from me. However, among other short stories I've written are fantasies, and plain suspense. They will eventually be published in a collection of short stories by Sharon K Connell.
Your romances are also injected with humor. According to you, which is more difficult to write- Romance or Humor?
Personally, I don't think either is hard to write and are equally enjoyable to me. I guess because I'm a romantic at heart, and I love a good laugh.
Who is Shannon Collins in "A Very Present Help" and what does this character mean to you?
Shannon Collins is purely a fictitious character who is made up of a lot of people I know or with whom I have been acquainted. There's probably a little of myself in the character, too. The character is very important to me because she's in the first book I ever had published. She's the type of girl I think any woman would want to be. She has flaws, but not overwhelming ones. She's kind, forgiving, and loving, but strong.
What is the story behind "His Perfect Love"? What do you enjoy most about writing a suspenseful engrossing story?
His Perfect Love came about because my heroine in the story (although readers done really like her too much when they first meet her in the story) would not let me alone until I straightened out her life. You see, she was the villain's accomplice in my first book, and she caused problems for the hero of my second story. Let me say here that all my books are stand-alone, but they do have characters that appear in other books. Anyway, Patricia didn't like herself very much when I finished with her in my second book. (She does not appear in the third, There Abideth Hope) She kept hounding me until I finally wrote His Perfect Love, my fourth novel, and changed her into the heroine. I won't tell you how. You'll have to read the book. LOL His Perfect Love is the story with the biggest mystery in it, so far.Now that you mentioned 'There Abideth Hope', what is special about this story?
There Abideth hope, my third novel, is the first where my heroine and hero don't have an issue with each other to solve. They hit it off right away, but have to deal with more than one antagonist throughout the story, including the weather.
Do you ever leave book reviews on other author's books? What do reviews mean to you?
Yes, I always leave a review, as long as I can give the book at least a 3-star rating. I don't see any purpose in giving less than a 3-star. I'd rather give none at all if I didn't enjoy the book because I don't want to discourage others from reading something I personally didn't care for. They may love the story and the author's style of writing. I'm not a final authority on fiction writing, therefore, I won't tell others what they shouldn't bother reading. And when I give a 3-star instead of higher, I always mention why I didn't give it a 4 or 5. It's usually my personal evaluation of the story plot or the writing style. Reviews on my own books aren't checked on very often. Usually only when I need something to use for advertising. I love to tell others what my readers think, and I think I've only received a less than 5-star one time. I may be mistaken though. But I appreciate every review I do get because it tells other readers that someone liked my book.
Criticism, whether constructive or otherwise is part and parcel of any art form. How do you deal with reviews of your books- both positive and negative?
I haven't really had many bad reviews (again, don't look very often and haven't lately), but I always tell the members of my group forum to not get upset if someone doesn't like something you've written. If they make a comment about something they didn't like, evaluate the comment. Is it true? Then change what they didn't like to better your writing. If it's not true, brush it off and keep going. I did get some very negative feedback on my first book before I ever published it from a lady who volunteered to be a beta-reader for me. Not once did she mention anything she liked about the story or my writing. When I reciprocated by being her beta-reader, I discovered her writing and story to be something I would never read. I think that said it all. We were not compatible as beta-readers in any way. That's what you have to consider when you get a bad review or criticism. On the other hand, I welcome all constructive criticism and get it regularly from my critique group. They help make my writing the best it can be.
What is the most outrageous thing you've done to write or publish your book, "Paths of Righteousness"?
Off hand, I can't think of anything outrageous I did for that story. Unless you're talking about something shocking within the story. I did write about a man who was obsessed with my heroine and at first just desired her and tried to possess her in a bad way. Then later, he tried to harm her because of her rejection of him. I had her running through the streets of Chicago in a not so safe area and had her ready to make the biggest mistake of her life…oh no you don't. Not saying any more. You have to read the book. LOL
What is one of the biggest mistakes you made as a new author and how did you fix it?
One of the biggest mistakes I made was to not study writing before I first published my book. Because of it, I had to go back and rewrite and republish the first three. The first editions of the first three books were still enjoyed by my readers, even though they contained mistakes and were not written in my current style of writing. But I wish I had learned more about the deep point of view writing style and about self-editing and the importance of professional editing after that before I ever published them. Granted, some writers cannot afford the professional editing (as was my case when I published my first book), but at least learn how to do the self-editing the right way.
What are you currently working on?
My first novella has been sent to my editor for her polishing. I plan to release it the day after Christmas. It's a Christmas story in the CRS genre. Icicles to Moonbeams ~ Christmas Eve Blessings.
How many promotional websites are you signed onto? How were you introduced to AllAuthor and how do you think it compares to the rest?
I'm signed up with two promotional websites, and both of you do a fantastic job for me. You each have your own method and style. Plus, I still do my own advertising. I found AllAuthor from viewing promotions on Twitter, and have been very pleased with your service.
Share Sharon K. Connell's interview
M. Anderson interview
Susan Yawn Tanner interview