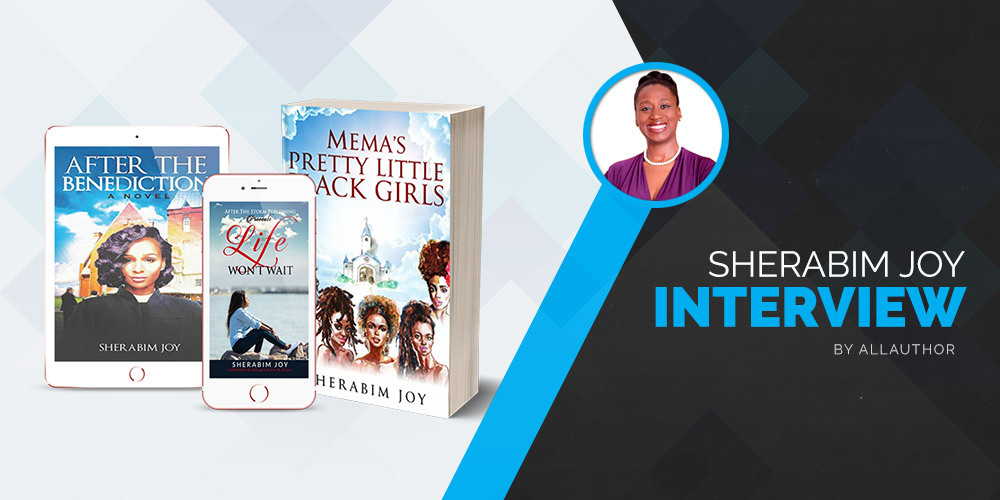 Where did you grow up? What was life like for you then and what do you miss most about your childhood?
I grew up in the inner city of Irvington, NJ. Back then, the inner city was much safer than it is now so I felt relatively safe growing up with my two older sisters & older brother. I genuinely miss Thanksgiving dinner with my ENTIRE family. Now that we are all grown, time has to be split with in-laws so it's not quite the same.
Since how long have you been serving as the women's ministry director at Bethlehem-Judah Christian Fellowship Church of God In Christ? How has been your experience?
I have been officially in the position for 1 year but I was "acting director" for about two. The experience has been fulfilling and I have developed some great friendships, fellowship & mentor ships. However, it has it been without challenge attempting to bring together hundreds of women of varying ages, cultures, economic statuses & lifestyles.
Tell me how you organize, plan, and prioritize your work.
Honestly I organize, plan, & prioritize my work based on what I feel most passionate about at the time & what I consider to be the most important.
What do you want your audiences to remember of your motivational speech?
I want my audience to embrace that they are not defined by any tragedy that has touched the lives. They have unlimited Potential & untapped greatness that can be a blessing in the lives of others if they make a conscious decision to push past their normal limits.
If you could go back in time yourself, which era would you like to visit and why? Is there anything in your past that you wish you could do differently?
I would go back to my high school/college days & just live carefree and have clean safe fun. I grew up in a very religious & strict household so I was not allowed to do a lot of the things other children were allowed to participate in. Unfortunately it caused me to grow up socially inept which of course caused unnecessary challenges When I entered the real world.
What challenges did you face while publishing your first novel, "After the Benediction?
My biggest challenges were transitioning scenes smoothly and introducing dialogue.Likewise knowing when to speak in past or present tense My other publications were non fiction works so I didn't have to think about these skills when I wrote them. Fiction writing is completely different.
How did you begin writing the "After The Storm Publishing Presents" series? Do you find it more challenging to write the first book in the series or the last one?
After The Storm Publishing is actually the publishing company that produced my book. "After the Benediction" is my first book in my "Church Girl" series. The first one is the hardest because it sets the series tone.
What inspired you to write your non-fiction titled "Heart of a Woman: Motherhood, Marriage, Ministry, and Money"?
I wrote this book when I realized how overwhelming womanhood can be. I was recently married & was impregnated shortly afterward. Trying to juggle marriage,motherhood, ministry, career & other relationships simultaneously started to get the best of me. I decided to write the book to encourage women not to forget about themselves in the process.
If you had to describe the character, Evangelist Jacey Joyner in three words, what would those three words be?
Overcomer, trail blazer, every woman.
What are some mistakes you made when you first started writing fiction and how can other authors avoid them?
I can't really think of any mistakes I made per say but I writing fiction is tricky. Understanding minor things such as should you write out numbers in words or just put the number (ie; thirty-six vs 36).
How do you manage to keep finding new fictions to write about? Do you think there will come a day when you've told every fiction tale there is to tell?
Right now I'm focused on my Church Girl series. The second book in the series "Mema's Pretty Little Black Girls" published this past summer and is available now on Amazon & through my website. Just like television all good series will eventually come to an end. Hopefully my creativity will continue to flow & when this one ends a new concept will emerge.
When you're not writing, what are some things you like to do for fun? Do you consider writing as more of a hobby or a job?
When I'm not writing I'm usually trying to find ways to entertain my 5 year old son. Other than that I'm spending time with family & friends. I would live to write full time but unfortunately it had not generated the needed income. I simply write out of passion.
How do you keep your books from getting dull? What are awesome tips for brainstorming that you use?
I try to be relevant & write to my target audience. I try to include modern day references and keep my stories relatable .
What are some of your marketing tips and tricks on how to get your books noticed and off the shelves?
Book marketing costs money. It's important to do your research, get recommendations from satisfied customers, & be sure the marketing vehicle you choose reaches your target audience. It's also important to think out of the box & connect with local bookstores.
What are your thoughts on social media for marketing or promotions? Are you enjoying your experience with AllAuthor so far? Would you recommend this platform to your author friends?
Social media is one of the simplest, easiest, & cheapest forms of marketing these days. If you are not using some form of it you are limiting yourself. I enjoy using All-author& yes I would recommend it to others.
Share Sherabim Joy's interview
Ron Plante Jr interview
Dr. Leanna Floyd interview