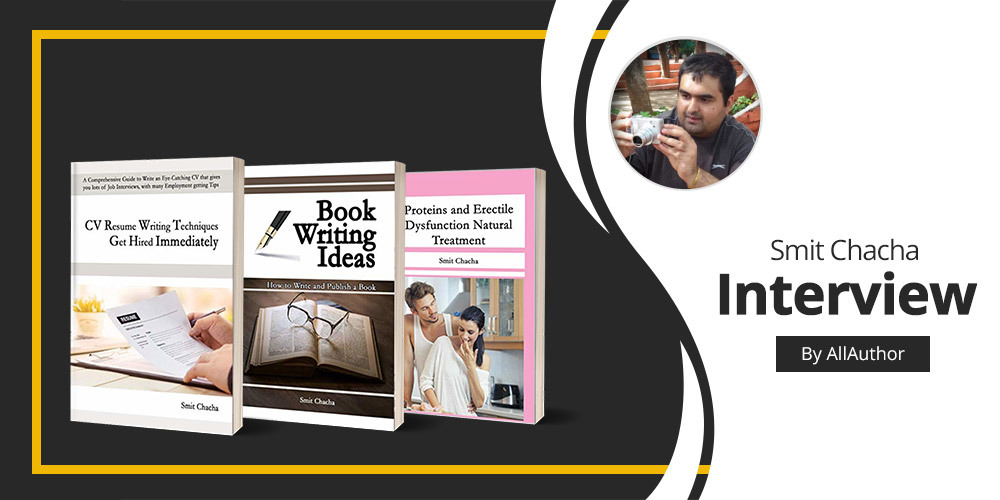 Where have you spent most of your childhood? Which is your fondest childhood memory?
I was born in Mumbai India in 4th Jan 1987, at age of 3.5 years old I moved to Lisbon Portugal and studied there, at the age of 18 I come to London and studied Computer Visualization and Games in London Metropolitan University. I used to play football, cricket, darts and pool.
What inspired you to start writing? Did you always want to be a writer?
I did not wanted to be a writer I was not a good speller or grammar. However I always wanted to start an online business and I did in 2006 with Google Adsense. I started writing many articles in EzineArticles.com promoting various clickbank affiliate products.
What is your writing kryptonite? Inversely, what is something that never fails to inspire you?
I have been writing since the age of 19 and doing football betting at same time. I used to play lots of computer games but was not a good programmer. I become a web developer or should I say a web builder. Watching video tutorials and reading books about how to become a successful online was the dream that I pursued.
What kind of research did you do, and how long did you spend researching before beginning the book, "Health Surgeon 99 Healthy Tips for Your Better Wellbeing"?
I used to read lots of blogs online and doing research about health, nutrition, weight loss and fitness. I started a blog called healthsurgeon.com where I used to blogpost and copyscape every single post to be unique and well ranked on the search engines. And that was my first book published in LULU.
How important do you think a book title is? What are your tips of penning a catchy and intriguing book title?
I have purchased a book in Amazon called words that sell and with experience in writing EzineArticles and web pages meta tags (page title and description) as per SEO. I found that there are certain words that catches your eyes. Also done research on Google Adwords about how many people are searching for that particular keyword. And based on experience I wrote my book titles.
Book Writing Ideas is a comprehensive guide in how to write and publish a book. What inspired you to write this book and who was the first person you shared your idea with?
After publishing several books in LULU and Amazon KDP I wanted to share how to write a publish your first book online with a publisher. I also started a blog called bookwrtitingideas.com where I share my experience as a writer/author.
Why do you think many authors struggle with book marketing and promotions, even if they've written a great book?
I start my work with a WordPress blog where I write all the blogposts and when there are well written I transform them into a book. I also do email marketing or should I say a list building. I also do social medial marketing in twitter with hashtags and Facebook pages where I share on groups.
What was your first affiliate marketing success?
Eczemacuretoday.com was my first affiliate product that I promoted, it was a clickbank product and now there are over 400 articles in my name and other pet names. After writing so many articles about eczema and other niches I transformed it into a paperback and ebook.
There are so many offers out there to promote. How do you choose the right ones for your audience?
When I was promoting clickbank products (ebooks) I used to do research on many forums and webpages check their gravity, web competition and other things. WarriorForum, Digital Point Forum is where I learn all those things. I also sold several websites in Flippa.com
What does trading forex mean? How risky is forex trading?
When I was unemployed I used to go to many places including Seetec and YMCA. I got my first tips for forex there, I also got several phone calls about forex and a friend of my inspired my to do forex. I also bought a forex fundamentals and techniques analyses book from Kathereen Brooks. I also have a blog about forex called: http://forextechnicalfundamentals.com where I promote her book.
What are the jobs that you have worked before you took to writing? How have those experiences inspired you to write?
I stated working at the age of 8 on family business while studying in Portugal. I done exhibitions, working on t a till, warehouse, working in 2 colleges in London and Macdonald.
You are an Author, Web Developer, Affiliate Marketer and Forex Trader. What is your secret to persevere in everything you do?
I have been doing these things for over 10 years and now it's a routing everyday job as a self employed.
When you're not writing, what are some things you like to do for fun? Do you consider writing as more of a hobby or a job?
I used to buy lottery tickets, bet on sport mainly football, order take way and walking and traveling.
Which is the next book you are writing? When will it be released?
I am currently working on reducing my weight and I have a before picture of myself, just waiting for an after picture, once I reduce my weight I will publish a weight loss book. At the same time I am also planning to write my first fiction book, I have a blog called: http://murderpongaland.com/ where I regularly write pages and excerpts of the book.
What is the most difficult part of your artistic process? How has been your experience working with AllAuthor?
AllAuthor helped me a lot in book marketing process, they have been writing and tweeting about my books in twitter. I am glad that I am a AllAuthor member.
Share Smit Chacha's interview
Joan Darc Shepherd interview
Edward R. Holzman interview