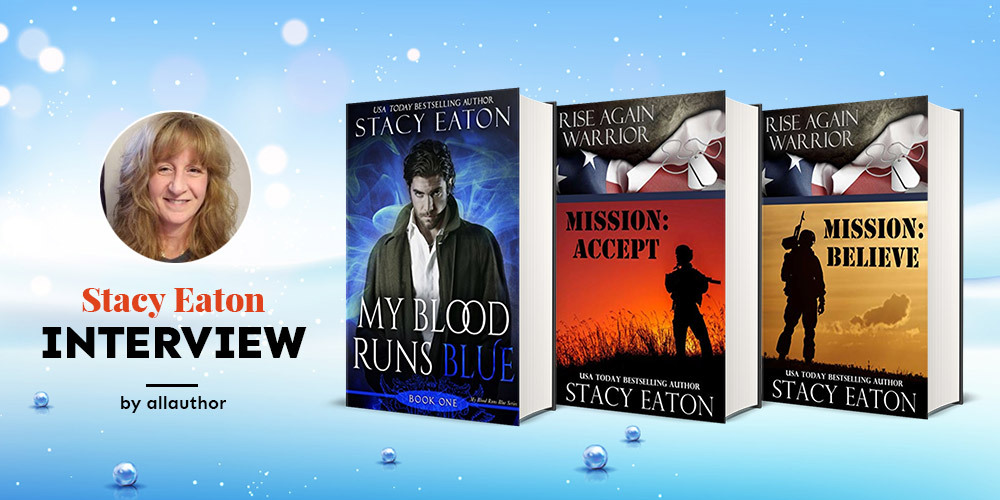 Where did you spend most of your childhood? Which is your fondest childhood memory?
Everywhere! I moved a ton of times when I was a kid. From the time that I was five, until I turned 18, I moved seven times in four states and went to 12 different schools. My favorite place to live was Sarasota Florida when I was in my early teens. My favorite memories of growing up mostly take place there. Hanging with my friends on the beach or swimming in our backyard pools!
What was your favorite subject in school? How has your childhood inspired you as an adult?
To be honest, I can't remember what my favorite classes were. There wasn't one that really stuck out. I loved Biology in high school, but I loved math when I was younger. I was also very involved in the drama programs, and I took Photography classes. I guess that might have been my favorite class, photography. To this day, I still use those things that I learned way back when we made a pin-hole camera with an oatmeal box.
Did you ever dream of becoming an author?
Nope, in fact in school, I hated reading books. I didn't start really reading for enjoyment until I was in my 20's and needed an escape from my life.
What was the first piece of writing that you published? What inspired you to write it?
Oct 2010, I started writing my first book, My Blood Runs Blue, a paranormal romance novel involving cops, vampires, reincarnation, and a love triangle that had been going on for over thirty years.
I was a cop at the time, working the night shift. One night it was quiet, and I was chilling in a local park, stretching my legs, and having my coffee. I saw something on the edge of the woods that looked like eyes. Like someone was watching me, but then it disappeared. I spent the rest of the night driving around and dwelling on what if vampires were real and if I were in trouble, would they come to help? That is how the story was born.
What about the romance genre invites you to write in it so extensively?
Everyone wants to feel loved, and while I enjoy writing romance, I also enjoy writing realistic romance. My characters have real life problems. People get sick, they die, they get divorced, they get hurt. People overcome odds and move forward in life. It's not just frivolous romance and sex, my characters have to get from point A to point B in their lives. Many times, that requires tears, and for my readers, many tissues.
When did you publish your book "Whether I'll Live or Die"? What did you enjoy most about writing this book?
Whether I'll Live or Die was published in 2012, and I'm not sure there was anything that I enjoyed about writing this book. It was more of a cleansing of my soul. Writing this book was hard, and intense, and brought back memories and feelings that I didn't always want to remember. Many times, after an intense chapter, I had to step away from my computer and calm down. I based this book off of several abusive relationships that I had earlier in my life, and I brought back all those feelings so I could finally let them go. Maybe that was what I liked the most, when I was done, I felt like I could finally let them go.
Describe your writing process, from concept to publishing. How do you stay motivated?
I write by the seat of my pants. I get an idea, and I begin the process of creating the character. After I do that, the characters take over. They bring the story to life, they create their issues, and how to resolve them. If I am really into my characters, their story will flow very quickly, and I can finish a book in a week or two. If the characters are having a rough time, sometimes I'll step away and work on something else while they figure out what their problem is. It's not unusual for me to work on 2 or 3 manuscripts at a time.
In what ways do you relate to Trinity Morris from You're Not Alone? How did you go about choosing her name?
Her name was randomly chosen. It was just a name I picked out and seemed to fit the character. As for how do I relate to her? Well, I am very strong, and I have overcome much of what she has. I created a new life for myself, freed myself from my past and found the perfect man to have in my life, just as she did.
How did you begin writing The Celebration Series? How much 'world building' takes place before you start writing a series?
To be honest, when I wrote the first book, Tangled in Tinsel, it was a single book written for the holidays. I never intended for it to be part of a series, but my readers loved it so much that they encouraged me to write more books in the small-town of Celebration. Since Tangled in Tinsel revolved around the holiday, I decided to write a series in that town that incorporated family, friends, love, growth and the holidays. The next 12 books in the series released the following year right before each holiday. Twelve couples in all, with the first couple from Tangled in Tinsel getting married a year later. The finale is an epic book that brings to life all twelve couples in a final loving goodbye to the series. When I started the second book, that is when I started to build the world, and spent some time creating my characters, what they would do, where they would work, what they were named and who they would fall in love with. It was a lot of fun and A LOT OF WORK to keep track of all of them!
How do you attract new readers? Describe the methods you've used and their impact on the number of readers?
I am always looking for new readers and I love to hear from them. I encourage new readers to follow me on social media and interact with me! I love to hear about them and share what I'm doing with them. I know that my readers enjoy hearing from me, and love to hear the silly things, the stressful times, and sneak peeks of what is going on behind the scenes!
I offer a couple of my books for free to encourage them to try a book and see if they enjoy it, and I do a lot of blog tours to share my books with readers, plus a newsletter that goes out once a week.
What is your process for developing a concept for a book cover design?
When I start a book, I get a general concept of what my characters look like, and then I spend hours searching for the right photographs to portray those characters. Once I have that, the graphic design usually comes easily, and my graphic artists take over my vision and make them shine.
Being a USA Today Bestselling author of over 50 books, what elements do you think to make a book interesting to a reader?
Realism. Emotional. Intriguing. That is what I hear from my readers a lot of the time. They love how real my books are, and they can imagine themselves in the characters shoes. They can picture the lives, the issues, the rewards. While I do write some light romance, many of my books are very emotional, like my Rise Again Warrior Series that deals with military personnel dealing with life after the war is over for them. Truth be told, the war is never over for them within, and I focus on that in the series.
My books are usually very intriguing, and I try to constantly keep the reader wanting to know what is coming next and give them surprises that they never saw coming. I have many readers who have read a couple of my books and then have gone back and read everything that I have written because they love my stories and the way I write.
What are some of your goals or what are some things you hope to accomplish through your books?
In several of my books, Whether I'll live or Die, You're Not Alone and the Rise Again Warrior Series, I do a lot of educating. In the first two books, I want people to understand what it's like to be a victim and a survivor. I want them to know that it's not as easy to walk away as you might think from an abusive relationship, and even when you do, what you have to go through to find your life again.
In the Rise Again Warrior Series, I want to educate people on what our veterans and service members deal with. I want them to realize that even though they might be on home soil again, they are still fighting the demons they carry on their backs. I want them to know they are not alone, and I want others to know what they can do to help. In Mission: Believe, Rise Again Warrior, Book 1, Shane and Lauren both have serious trauma to deal with. Him as former marine, her as a psychologist who treats servicemembers. This book deals with acceptance of Shane's loss of legs. It deals with veteran suicide, (22 veterans a day kill themselves) and many other issues that our service members deal with.
Mission: Accept is the second book and it deals with the issue of homelessness. 11 percent of America's homeless population is comprised of veterans who fought for this country's freedom. This book takes a look at the ignorance of our society and the problems some of our warriors go through when they live on the streets.
What are some ways every individual can adopt to fight this situation (covid-19) we are currently facing?
Do you miss traveling? Then read a book and go someplace new. Or if you are missing friends, find a book and make some new ones.
Our world is different now, and we have to adjust to it. Take your days one at a time, and when you are feeling depressed or anxious, reach out to someone. We are all dealing with these emotions constantly. It's a battle as evil as the virus itself is.
When did you join AllAuthor? What do you think of the experience so far? Do you have any feedback?
AllAuthor is fantastic!!! I joined earlier this year, and I love the support that they give to authors, along with featuring some great books! Thank you for a fantastic interview – Great Questions!
Share Stacy Eaton's interview
Nancy Chastain interview
Nataisha Hill interview