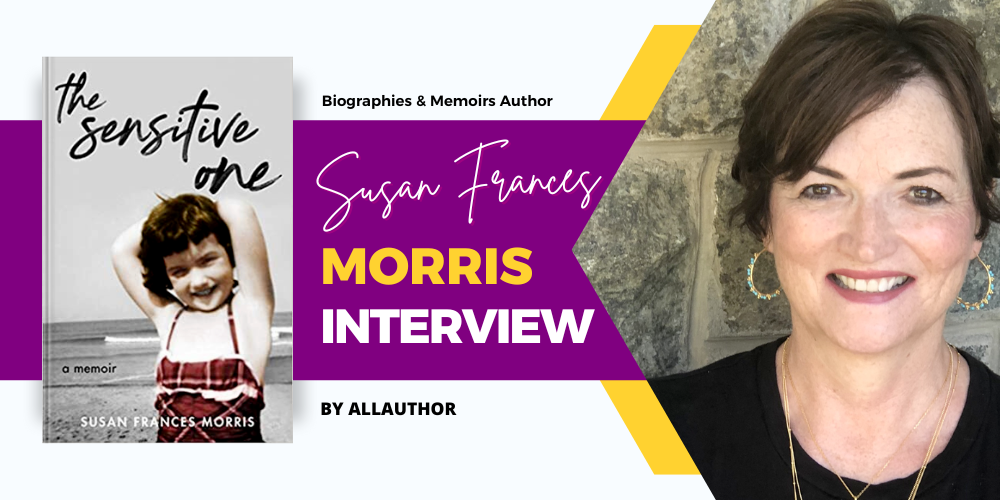 Raised in Springfield Massachusetts, what was your childhoodlike?
I am the second oldest of seven siblings (six girls and one boy) with two sets of twins, raised in Springfield, Massachusetts, in a middle-class neighborhood that was predominately Irish/catholic. My early childhood consisted of bike riding, ice skating in the winter, swimming in our pool in the summer, and vacationing on Cape Cod for a week. When I was fourteen, my childhood took a drastic turn due to my father's alcoholism.
Do you think it's important for parents to read for their children?
I think it is essential that parents read to their children and speak with them. That is where they learn the bulk of their vocabulary when young.
How did you begin writing your first story? Did it ever get published?
I took a journalism class at Cape Cod Community College in my late thirties. I wrote a small article for the school newspaper and was excited to see my name in print for the first time.
How did you discover that you wanted to be a writer?
I was fifty years old when I started writing my first memoir. I have always journaled, but writing came to me later in life. I started posting on a blog, and several people told me they loved my writing and to continue, so I did.
How would you describe your experience as a practicing nurse?
My experience as a nurse was very fulfilling for me. I spent most of my career in women's health. I started as a labor and delivery nurse, which I loved. I worked on a trauma floor at Shriners Hospital in the operating room, taught childbirth classes, and eventually became a Director of Women's Health at a health center.
How did you begin writing your first book?
I started writing my first book a few years after my treatment for breast cancer was completed. I originally started journal writing to make sense of the whole cancer experience. Journaling was always a way to figure out how I was feeling. Then I went to a memoir writing workshop, which changed my life. My book began as a memoir about my breast cancer journey but soon became what is now known as "The Sensitive One."
What challenges did you face while writing your memoir, The Sensitive One?
I faced many challenges during the writing and editing of the book. There are several scenes that I wrote about that triggered PTSD in me. So, I got back into therapy and talked through the issues.
What is the most ideal ambiance for you to write in?
Most of the time I like it quiet when I write, or a light jazz music playing in the background. I light a lavender candle; it helps centers me.
What mistakes do new writers often make in their writing?
I think new writers are self-critical of their work; I know I was. I was always thinking, who is going to want to read this. Once you realize that whatever you are writing is you're your choice. When you finally realize that you are writing what you wish to, and you don't worry about what others think of your writing, it is the time when you can put everything out there. It's freeing. You must realize that there will be negative comments about your writing; we must try not to take it personally.
What is your writing kryptonite? Inversely, what is something that never fails to inspire you?
Human nature. Issues that we all deal with and writing about topics that may help others not feel so alone is always my go-to. It is my way of supporting others in what they are going through. I think that is what we are here in life to do: share our experiences with others to help us all get through.
What is the significance of the title of your book, The Sensitive One?
I chose the title The Sensitive One because I was that child growing up. My siblings would tease me and say, " Oh, Susan, you are so sensitive. Because I was the one asking questions and wanting to talk about my feelings, I was labeled that. It wasn't until I read The Highly Sensitive Person by Elaine N. Aron that I no longer felt like the flawed one. I wanted to honor that child inside of me.
Who is your target audience? What are some things you wish your readers would take away from your books?
My target audience is women ages 18-65. I hope readers feel the hope and strength of the human spirit. Like a lotus flower, we can rise from muddy waters, bloom out of the darkness, and radiate into the world.
Which option do you prefer, reading some books or watching movies adapted from them?
Some books make excellent movies. I like both. I love to see the written word come to life on screen.
How many plot ideas are just waiting to be written? Can you tell us about one?
I am working on a series of personal essays and another memoir, not titled yet, and a self-help book on depression.
How do you usually promote your books? What do you think of AllAuthor and would you recommend it to your other author friends?
I promote my book on social media sites like Instagram, Twitter, and Facebook. The topics are endless. I attend book fairs when they come up, and I write for other publications. I love the all-author site and the way they support authors like myself. They give you tools to help promote your book, and you feel like they care about your writing, which is excellent!
Share Susan Frances Morris's interview
Stephen P Jeffries interview
Alex Rodriguez interview