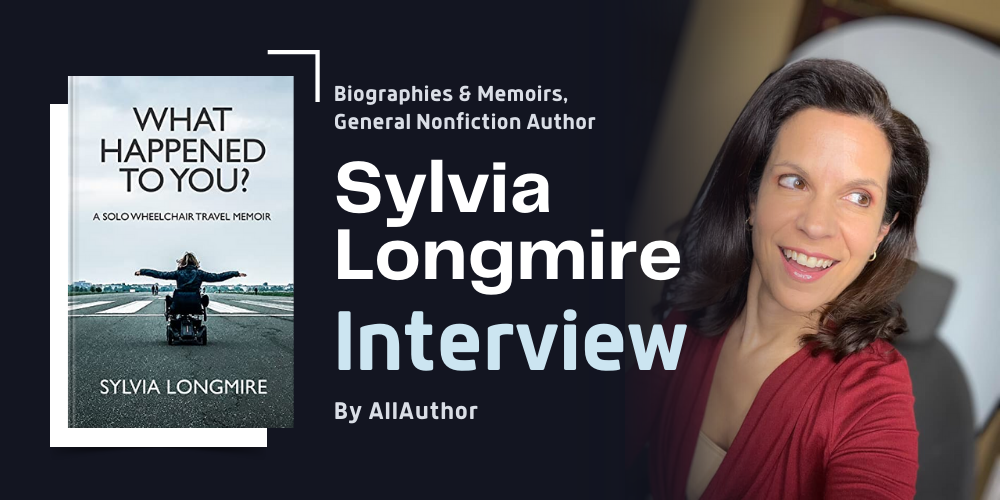 Where have you spent most of your childhood?
I was born and raised in South Florida, and lived there until I graduated from college.
How did your childhood influence your current attitude towards work ethic?
I'm very close to my parents, and both my dad and my older brother worked very hard in their jobs. I come from an immigrant family, so I understood that if you worked hard and treated people with respect, you could get very far in life.
What developed your love for writing?
I started writing as an analyst during my time in the Air Force, and I've been reading a lot since I was very young. I guess the combination of the two gave me the confidence to start writing for travel.
How friendly is your country to wheelchair users?
The United States is actually one of the few countries that has laws regarding wheelchair accessibility, called the Americans with Disabilities Act. It's not perfect and there are certainly several things that could be improved considerably. But overall, it's very friendly for wheelchair users relative to the rest of the world.
When did you consider yourself a world traveler?
Even though I traveled a lot as a child with my family, I think I didn't consider myself a world traveler until my first visit to Europe when I was 26. I fell in love immediately, and knew I wouldn't be able to stop traveling anytime soon.
What were you most proud of when publishing your memoir, "What Happened to You?"?
I was most proud of my ability to express some of my deepest emotions and raw experiences as both a traveler and a wheelchair user, and even more specifically, as a woman with a disability. As the author of a memoir, your number one goal is to connect with your audience, and the only way you can really do that is to let them see the real you through your writing.
How much did you research while writing your book, Everything You Need to Know About Wheelchair Accessible Cruising?
I spent dozens of hours conducting research for that book, and that was combined with years of personal experience going on 21 cruises, 16 of those as a wheelchair user. I wanted to make sure I got as much information correct as possible considering that people's safety and enjoyment could really depend on what I was writing.
Is writing a memoir the best possible therapy?
I do have to say that I surprise myself with how therapeutic it really was. Especially writing a travel memoir during a pandemic when I couldn't travel, it was so amazing to relive some of my best memories. I definitely got very emotional writing certain parts of that book.
What is one question you wish you would get asked more? What would be your answer?
I really wish that people asked me more frequently how they could be a better ally to the disability community.
How can family members support someone with multiple sclerosis?
Patience is really key for anyone who is supporting someone with multiple sclerosis. Depending on our level of disability, we tend to move more slowly. Sometimes, we just have days where it's difficult to get moving. We cancel plans, or just don't feel up to doing things that we wish we could do. It's awesome to have the patience and understanding of others when our energy levels are really depleted.
What travel hacks have saved you a lot of money?
Traveling with a wheelchair is definitely more expensive than traveling without one. I spend at least three times as much money on accessible tours as non-disabled people because the methods of transportation tend to be much more expensive. I save a ton of money using public transportation whenever possible if that's available at my destinations. Over the years I've gotten much more comfortable using public buses and the metro in foreign countries. You can download self guided tours and use Google maps to get from place to place.
What was your reaction on becoming the former Ms. Wheelchair USA 2016?
Of course I was so excited! But mostly, I was just really pumped to have the opportunity to share my message of creating programs for children with disabled parents and having that bigger platform to do so.
What should entrepreneurs never do?
I think entrepreneurs should avoid making a huge financial investment in anything without double checking with someone else. There are so many scammers out there when it comes to training or investments, courses, certifications, etc. Talking to someone else who has started a similar business it's always best to help avoid losing a ton of money before you can even get your new business off the ground.
Which is the next book you are writing? What is it about?
I'm actually holding off on writing any more books at the moment. I'm currently directing and producing a documentary on why the majority of wheelchair users dream at night that they can walk, but nobody knows why. That's taking up most of my time right now.
What are your thoughts on AllAuthor? Is this a website you see yourself using for some time even in the future?
I think it's a really great website for authors to showcase their work and get it out there for other people to see and enjoy!
Share Sylvia Longmire's interview
Andrew Colvin interview
Peter Darman interview