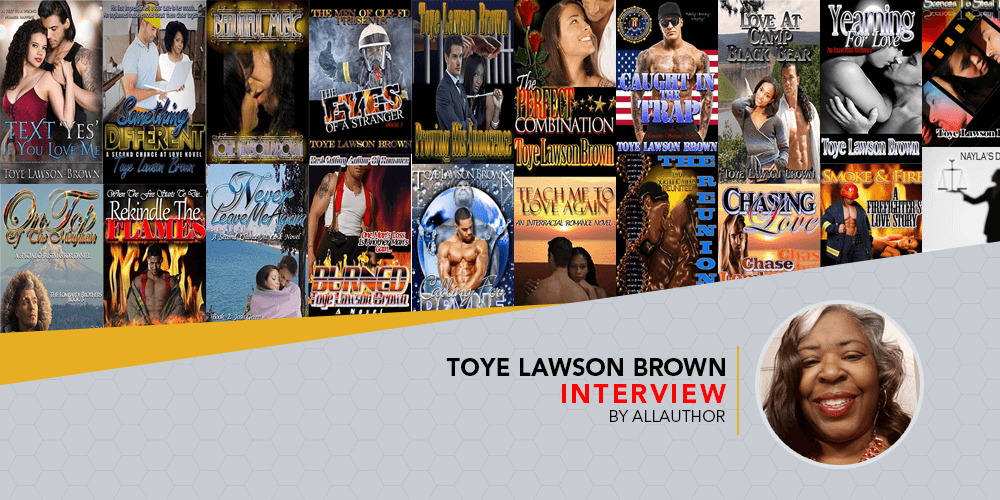 Did you grow up in Ohio? What is your earliest childhood memory?
Yes, I have lived here all my life. My earliest childhood memory was watching my grandfather build a patio for my grandmother. We entertained a lot and he laid every brick himself, including the brick barbeque grill that is still standing today. Both are long gone but his hard work is still standing for other families to enjoy.
Have you always wanted to be a writer? What was the first story you ever wrote?
I always felt I had good stories to tell. I used to make up stories for my kids when they were young. The first story I ever wrote, was about a woman moving to a big city after landing her first job. I never published that story but remember it vividly. One day, I will update it and publish it. My first self-published book is Obsessive/Obsession. It is a romantic suspense novel set in Cleveland, Ohio.
What kind of research did you have to do for your book "Text 'Yes' If You Love Me"? How long does the research process usually take for you?
I didn't have to do much research for that book. I love to cook and bill myself as a self-proclaimed chef (laughing). Also, I have used different types of computer programs and computers were a hobby of mine. But, when researching information I have no clue about, it can take a while to gather all the facts. Something, I'm researching up until the book is completed.
Do you have a strategy for finding reviewers? What is the best review you've ever received, to date?
I don't seek reviews because I don't want a reader to feel biased. I prefer to get reviews from readers I do not have any connection with, that way I know it is honest and whatever criticism I receive, I will learn from it. The best review I ever received came from a reader that could relate to what my character had gone through with a bad breakup. She said she easily put herself in my heroin's shoes and felt every emotion she had.
Do all your stories have happy endings? Do you think you'll ever write a book with a sad ending, just to mix things up?
Yes they do. I live for the happy ever after. I read to escape the real world. I don't want a sad ending at the end of the book. I want to close it and reflect on how the characters overcame it all to be together in the end.
What is the hardest part about writing from the point of view of the opposite sex?
I have to put myself in the role of a man. Men think differently than women and react differently to certain situations. When I am unsure how a male POV will react to a certain situation, I use a man to play out the scenario and see how he reacts. Is it cheating? Maybe. But, at least I am getting an honest reaction.
Which of your characters do you think you relate most to and why? Have you ever created a character that you disliked?
In Text 'Yes' If You Love Me, probably Logan. He works so hard that he puts personal pleasures on the back burner. When he has time to relax and let his hair down, there is no on in his life to do it with but maybe a friend. In my case, I have people and a significant other in my life but sometimes he has to do things without me because I am working on a book and can't stop because of a deadline. Yes, I have created characters that I didn't like. Nikki's best friend has good intentions but her actions are what make a reader not like her.
Where do you see yourself in 5 years time?
Hopefully, on the NYT Bestselling list or maybe a book become a movie. But whatever the case, I will be writing still.
What do you think set your books apart from the multitude of other romance novels out there?
I don't think there is anything that sets my books apart from other romance novels. I think it is more of a writing style or a scenario. What I don't have in my romance novels is cheating, and a lot of overused drama.
What is your go-to movie and snack for when you're having a bad day?
I love to eat grapes or Pringles. I work out the DVD of Dirty Dancing too.
What's harder: writing the book or selling it?
I think selling. When writing a book and coming up with a storyline, I have to make sure it has not been done over and over again. Keeping it fresh is easy when I take a breather between releases.
According to you, what is the perfect man?
There is no perfect man. My heroes have flaws like most humans. What makes them likeable is I keep them honest and real. No billionaires or easy life. They work for what they want and they have to gain the trust of the women they want.
Any tips on what to do and what not to do when it comes to publishing and marketing a book?
Finding what works and not a money drain. Marketing is expensive, don't give up money unless the numbers are there to prove that marketing technique is a worthy of the money. If an author choses to have a small publishing house do the work for them instead of doing it themselves, make sure the publisher is on the up and up. There are plenty of publishing houses that will take royalties and give the author nothing in return. Don't sign away all of their rights.
Have you ever considered writing under a pseudonym?
Yes and I might do that if I try to venture into another genre.
What social network has working best for you in terms of marketing? Has AllAuthor been a help in this aspect and would you recommend it to your other author friends?
I use FaceBook and Twitter. AllAuthor has posted a lot for me but usually late at night. I would like more presence during the hours reader are up and scrolling around for books to read.
Share Toye Lawson Brown's interview
Jorge Urreta interview
Susan Griscom interview