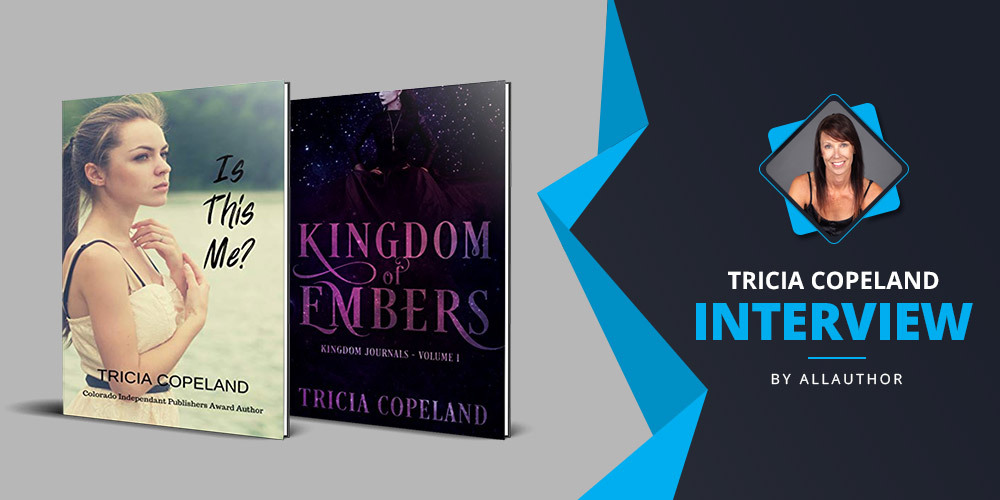 Being a Georgia native, which is your fondest childhood memory?
My family and I rented a house on a river for a week one summer. It wasn't far from my hometown, not even twenty miles, but the remote location made it feel like you'd escaped society. Each day we swam, canoed, and fished off the banks. I loved being in the woods, pretending the small cabin was our castle, and me and my sister the princesses of the forest.
How long have you been living in Colorado with your family and four-legged friends?
We lived outside of Philadelphia, PA for nine years, and have been in Colorado for almost fourteen. I love the relaxed pace of the west and enjoy hiking the multitudes of mountain trails. We share our home, or I should say, our cat Smokey allows us to reside in his house, and even tolerates our dog Olivia.
What is it about the romance genre that piqued your interest?
I love a good love story, especially ones that make you laugh and cry. My romances go beyond the central relationship to who the characters are, their stories, what hopes and dreams they have, what inspires them, what challenges they've overcome, shows them in their lives, how they create their happily ever after. I love painting that picture for my readers, how the characters see and interact in the world, and ultimately find their own kind of happiness.
What are some things to keep in mind while writing a romance novel?
I want my readers to be caught up in the story, experience what the characters feel, cry for them, laugh with them, want to hit them when they're being stupid, be excited about prospect of that first kiss, first date, or first dance.
Your thoughts on conventional vs. self-publishing? What route did you choose and why?
When I finished the editing process of my first novel, I sent a lot of query letters to agents, over two- hundred and fifty. Perhaps because the book was part of a series, I didn't find a lot of interest. My editor self-published and helped me learn the process. I love that it gives me the flexibility to publish on my own schedule. Would I love to be picked up by an amazing agent who could get me a deal with an A-list publishing company? Yes, but what really drives me is my stories. I didn't have the patience to let them sit on a shelf waiting for the right person to read and publish them.
What sparked the idea for the series, "Being Me"?
As a college student, I became obsessed with being perfect, getting perfect grades, being the perfect weight, having the "perfect" life. This led me to develop anorexia and nearly losing my life to the disease. The Being Me series is inspired by my experience with, spiral into, and recovery from anorexia. It chronicles how a seemingly normal person can go to such extremes due to depression and anxiety, but ultimately heal and come away from the experience a stronger person.
How supportive and critical is your family when it comes to your writing?
I'm fortunate that my principal job supports my writing and publishing expenses. I have teens so I don't go to as many events as other authors because my focus is being with my family. I think they believe I'm a bit crazy, but see that it makes me happy to create and produce my books.
If you ever get writer's block, where do you go to overcome it or what activities help you overcome it?
Writers block typically comes to me in short snippets when I know where I want to go with a plot but not exactly how to get the characters to that point. I tend to take a walk and think about my character's lives, what motivates them, and come up with challenges and twists for them to find their way out of. Sometimes I will write out the character's traits, that they are brave, protective, or loyal. These help me determine how the character responds or how to highlight that character.
What inspired the story of "Lovelock Ones"? What was the toughest part about writing this book?
I was invited to write in an anthology with a healing theme. I welcomed the challenge of fitting a story to a theme as my prior experience with that type of writing led me to write my first paranormal novella, Drops of Sunshine. Drawing on my microbiology background, I created a dystopian world for Lovelock Ones where the heroine and hero were confronted with saving a sister from a deadly flu virus.
Who inspired the character of Amanda in "Being Me"?
As I discussed before, the Being Me series is based on my experience with anorexia. Amanda was me as a college student save that the situations she found herself were fictionalized from my story.
When did you first start writing the Kingdom Journals Series and did you plan on adding so many books to it from the beginning?
I started writing the Kingdom Journals series in 2017. Since reading Twlight, I'd been obsessed with vampire fiction, reading many different novels about vampires. I wanted to create a vampire series but also needed it to be unique, so I took my time in creating the world they live in, the characters, and over arcing story. It was a surprise to me that the series became more about witches and magic than vampires. The storyline is built around a trinity of beings, one vampire-witch hybrid and two witches, who are prophesied to break a curse on the witch lines damning their souls to purgatory. I intended the series to be three novels with each of the trinity telling their story in a book. In writing the second, a supporting character who was to be one of the bad guys, grew on me. He commandeered his own novel that became Kingdom of Honor, the third book in the series. I was able to weave a vampire novel into the series in the prequel, Kingdom of the Damned, which is the story of the vampire-witch hybrid's mother, the Queen of the Vampires.
Which of the many series that you are writing/have written has been the most challenging to write? Why?
The books that are most challenging for me to write are those where I plunge my characters into the depths of hell, or their respective figurative hells. In the Being Me series this happens in the third book, Think You Know Me, when Amanda spirals into the depths of her disease. In the Kingdom Journals there are scenes in each book where we're not sure that our characters can make it out of their respective challenges. The novel I just finished, the sequel to Lovelock Ones, has been particularly difficult to write because I hate putting my characters in danger, making them scared, sad, or depressed and in the manuscript the main character has many hard experiences.
If you could describe your journey as a writer in 5 words, what would they be?
"Continually creating, accumulating skills, connecting."
When can we expect your next book to come out?
We're sure your fans are dying to know. I have two releases so far in 2020. One is already available for pre-order. It's a twist on a pick your own ending type of romance entitled Perfect. I hope readers will think that it's a lot of fun as they follow Chloe in finding her perfect love. My big reveal in this interview is the next novel in the Lovelock series. I am planning an April release and have yet to reveal the title of this new dystopian thriller that will start with Jema and Troy running for their lives.
How were you introduced to AllAuthor? Has this website met all your expectations?
I'm still relatively new to AllAuthor. One of my author friends introduced me. So far I'm excited by the additional connections I'm making through the featured books section and social media exposure.
Share Tricia Copeland's interview
Alan Van Ransom interview
Scarlett Flame interview