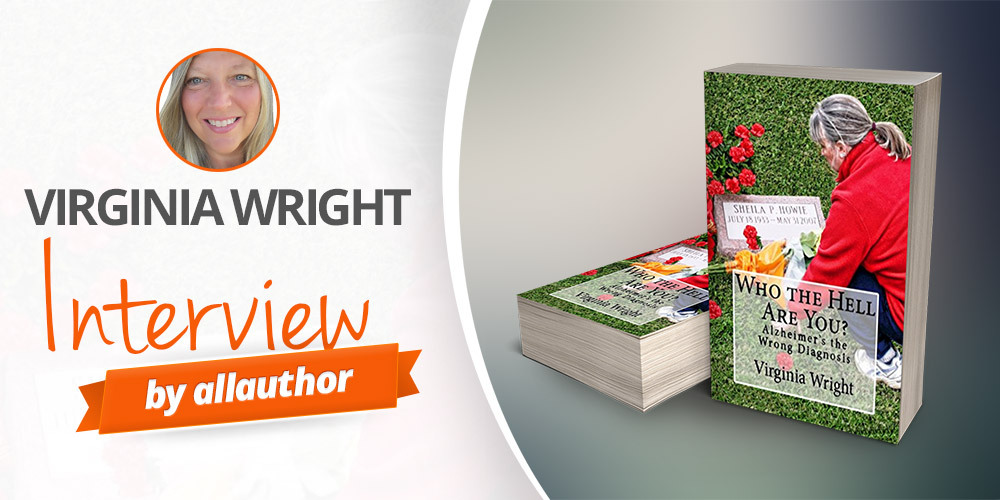 Where have you spent most of your childhood? What did you like to do when you were a child?
Hi, Thank you for asking. I was born and raised in the American state of Maine.
As a young child, early on, I liked to draw, read books, play with dolls, and in the summer, I loved to go swimming at our local public pool. I was a little entrepreneur as well, with a lemonade stand, and made the local newspaper. Later on, as I reached my teens, I spent past time listening to music and writing poems.
As a child, what types of books did you read? Were you an avid reader?
Corduroy by Don Freeman was one of my favorites, and One Morning in Maine by Robert McCloskey.
Yes, I was an avid reader, more so in my teens, and by then, I loved reading mostly romance books.
What sparked the idea for "Buzzzzzzzz What Honeybees Do?" Did you expect it to be ranked #1 Amazon Best Seller in three categories?
Back when I wrote the book, I lived in Ohio and I had an apiary along with my husband, we cared for honeybees (beekeepers). Our granddaughter, Abby, came for a visit and she was super inquisitive about the honeybees, so it sparked the idea to write a basic primer if you will, about honeybees.
I think every author hopes to be on a best seller list, e.g., Amazon, USA Today, or the New York Times. But no, I didn't expect Buzzzzzzzz would be ranked an Amazon #1 Best Seller in three categories—but very grateful.
How was your experience of being a teacher in Mississippi for a Private Christian Preschool and Kindergarten? What is the most fun way to teach the preschoolers?
I loved teaching—and the children were always eager to learn. Teaching children through music is a fun way to teach children their numbers, alphabet, and more.
There are multiple pictures of flowers, animals, beautiful scenes on your Instagram profile. Are you a nature lover? Which is your favorite animal?
Oh, my gosh-- I love nature photography, and I am truly a nature lover. Insects are some of the most interesting subjects to photograph, but I love capturing zoo animals such as the Siamang Gibbons, or the giraffes.
What elements do you use to attract young readers to your books?
I think that the subject matter is what attracts young readers to my books.
What is the most challenging part of being a multi-genre author?
Not being known specifically for one type of genre, or having the continuity of one genre.
How did you end up designing the cover for Steampunk Alice by Dennis Higgins? What was your reaction when you got to know that the cover has won the AUTHORSdb Gold Award (2014)?
I was online friends with Dennis Higgins for quite some time, and we chatted nearly daily about writing, his books, my books, and he told me he was writing a book and what it was about, he asked me if I wanted to illustrate the cover. I had never illustrated a cover for another person besides my book covers before. I was thrilled with winning the AUTHORSdb Gold Award!
What inspired you to write the true story of your mother's battle with Hydrocephalus? Writing true stories can be an emotionally draining and stressful pursuit. How do you get in and out of that mood?
Who the Hell Are You: Alzheimer's the Wrong Diagnosis was written because of the circumstances behind my mother's death. And why I wrote it, is because my main goal was to alert people of the possibility of their loved one having a wrong diagnosis of Alzheimer's, and if they figured it out right away, they might be able to prevent their loved one from passing away. Alzheimer's and hydrocephalus have similar symptoms, but unlike Alzheimer's, if caught early, hydrocephalus is a treatable condition and often with a good outcome. I get myself in and out of a mood with music.
We loved your veggie and cheese omelet recipe. Do you love cooking? Which is your all-time favorite breakfast?
Yes, I love cooking. My favorite breakfast is Organic no nitrite – no nitrate bacon, eggs, homemade bread made with Einkorn flour, fried potatoes with onions, and New England baked beans.
Who inspired the character of Mikey in "The Christmas Secret?" How long did it take to draw all the beautiful illustrations in the book?
I can tell you the inspiration behind the names—Mikey was inspired by my youngest grandson, who is named Mikey. Charlie was named after my other grandson and a nickname from another family member. As far as how long it took to do the illustrations-- It took a few months to create the illustrations in the book.
Is the dream of a little girl, Elisabeth in "The Princess and the Castle" based on your childhood dreams of being a princess?
No, the little girl in this story was based on my oldest granddaughter's dreams of being a princess.
Name three things you and your granddaughter, Julie appear to have in common.
My granddaughter Julie and I have cooking, reading, and writing in common. Julie has been writing songs in a little journal. For fun, we have written a couple of songs together.
What are you currently working on? Have you ever considered creating characters based on your grandchildren?
I am currently working on another cookbook.
I have, The Princess and the Castle were written with my granddaughter, Elizabeth, as the Princess. The Prince and the Dragon was written with my grandson, Tyler, as the Prince.
How did you first come across the AllAuthor website? What do you like or dislike about the site?
Through an internet search, I found AllAuthor.
I like the reasonable marketing methods that AllAuthor uses. I also like the mock-up posters that we can use for advertising.
Share Virginia Wright's interview
Mara Gan interview
S. E. Turner interview