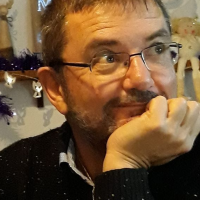 Jackson Marsh
Mysteries, Action & Adventure, Erotic Romance, LGBT
Jackson Marsh writes unconventional MM Romance, mysteries and mashup novels.

Jackson says, "I like to mix gay relationship and romance themes with mainstream genres such as mysteries, as in 'The Blake Inheritance' and 'The Stoker Connection.' These days my stories mix romance and action plots in equal parts with some erotica content where appropriate. I like to explore older/younger relationships, as in the 'Mentor' collection of individual May-September romances, developing the idea that mentoring works both ways."

In 2007, he won an EGPA for his gay erotica, and some of those stories can be found in the collection 'In School & Out.'

He also writes thrillers and satire under the name James Collins, and all but one of his 22 novels feature gay main characters.

Before becoming a full-time writer, Jackson worked in theatre, music and cabaret. He now lives in Greece with his husband.
I think my books come out very visual, which is an obvious consequence.
Lee Child